Jesus Campos, guard injured in Las Vegas shooting, back at work
October 31, 2017 - 5:35 pm
Updated October 31, 2017 - 7:16 pm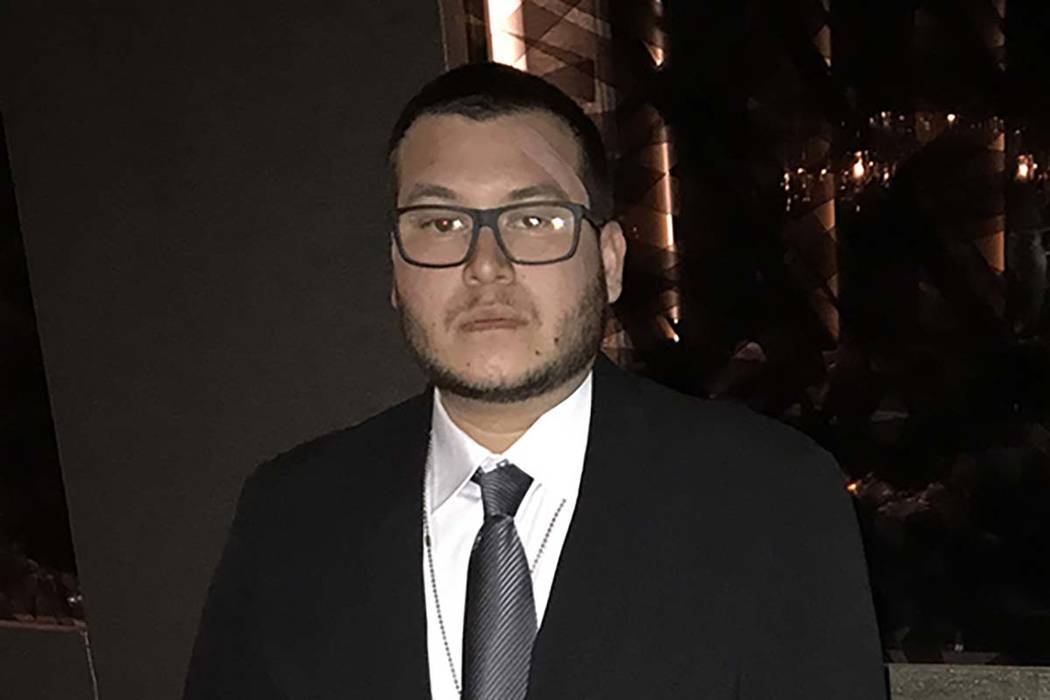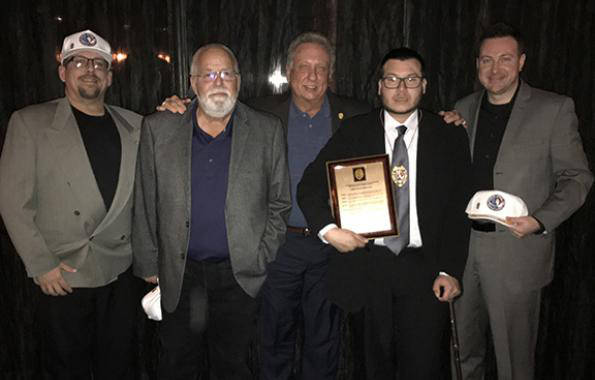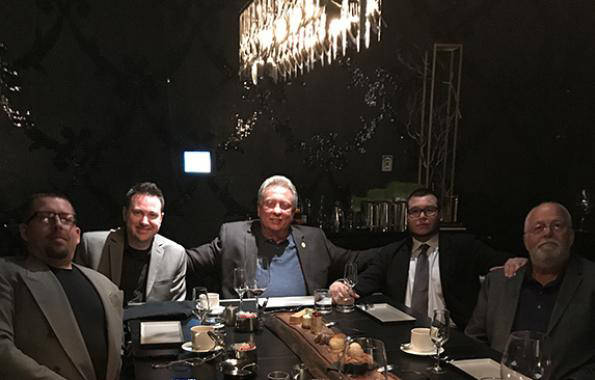 Jesus Campos is back at work at Mandalay Bay, a month after the security officer was shot in the leg by the Strip gunman, the Las Vegas Review-Journal has learned.
Campos, 25, returned to work Monday, a knowledgeable source said.
Campos was still being housed at an MGM Resorts property as of Tuesday afternoon.
The Review-Journal reported last week that Campos had been staying at an MGM Resorts International property at the company's expense since the Oct. 1 massacre, which left 59 people dead, including the shooter.
Campos accepted the paid hotel stay for his own protection after he was identified on Oct. 4 as the officer shot by the gunman, his lawyer, Frank Flansburg III, and MGM Resorts spokesman Alan Feldman confirmed last week.
Both Feldman, an MGM Resorts senior vice president, and Flansburg declined to comment Tuesday on the security officer's return to work.
"We don't speak about individual employees in the public realm," said Feldman, whose company operates Mandalay Bay and 12 other resorts on the Strip.
Flansburg added, "I'm not at liberty to comment on his current employment status."
Campos was shot in the hall outside the suite from which the gunman opened fire. Campos is considered a central witness in the criminal investigation into the shooting and in civil lawsuits against MGM Resorts and other companies connected to the shooting.
His account of the horrific Oct. 1 events became the subject of national media attention after Las Vegas police made multiple changes to the sequence of events in the shooting. Campos then disappeared from public view.
Flansburg told the Review-Journal last week that Campos had spent most of his time staying at an undisclosed MGM property since his name became public, except for several days in Mexico on a pre-planned and company-approved trip to visit family.
"Following the tragedy, Mr. Campos' name was publicly released, resulting in extensive and intrusive media attention," Flansburg said. "Because of the unwanted attention days after the event, MGM Resorts offered Mr. Campos lodging for his privacy and protection, which Mr. Campos accepted and appreciated."
Law enforcement officers interviewed Campos at a hospital and approved his trip to Mexico, Flansburg said.
Campos was the first to encounter gunman Stephen Paddock at his Mandalay Bay suite on the night of Oct. 1. Paddock shot him in the leg through the door.
About the same time, the shooter began firing at roughly 22,000 people across the street at the Route 91 Harvest music festival.
Campos appeared on "The Ellen DeGeneres Show" last month after he had dodged planned interviews with five news programs. It has been his only public interview.
Mandalay Bay building engineer Stephen Schuck also has returned to work, according to his brother. Schuck, who also appeared on "Ellen," was caught in the initial hallway gunfire and helped direct police to Paddock's room.
Contact Jeff German at jgerman@reviewjournal.com or 702-380-4564. Follow @JGermanRJ on Twitter.