Committee forms to distribute money raised for Las Vegas shooting victims
October 25, 2017 - 8:24 pm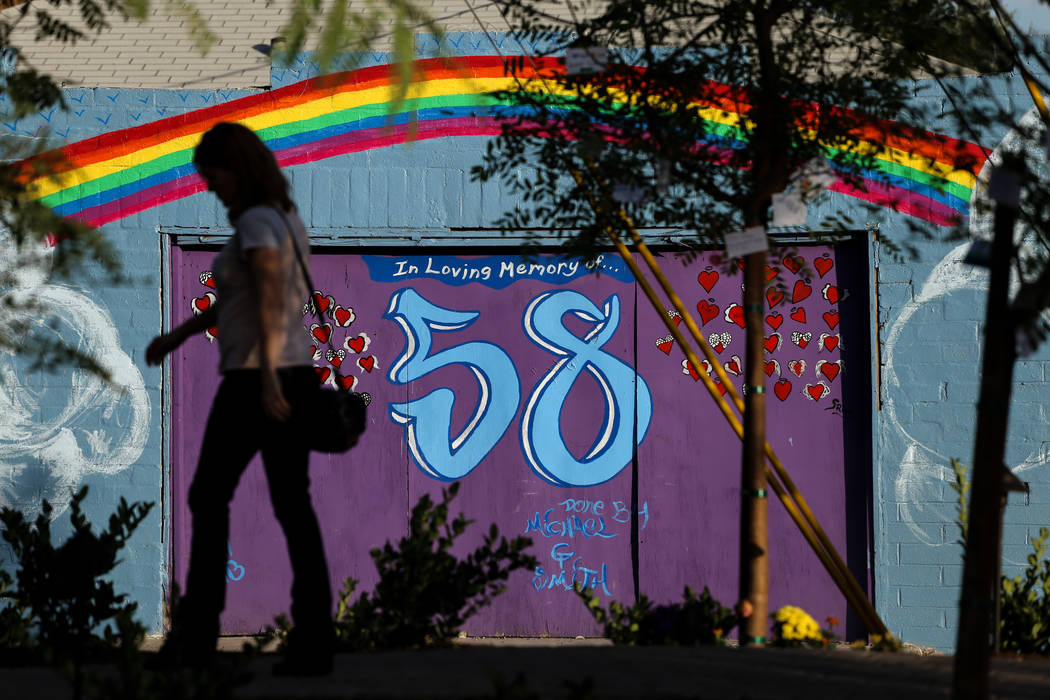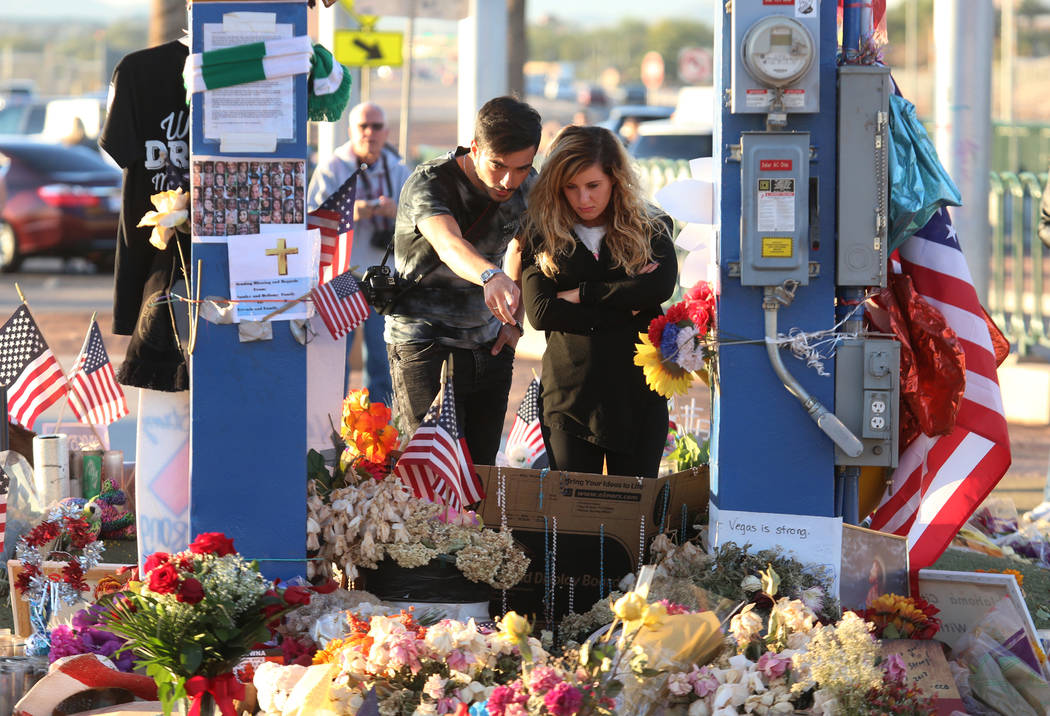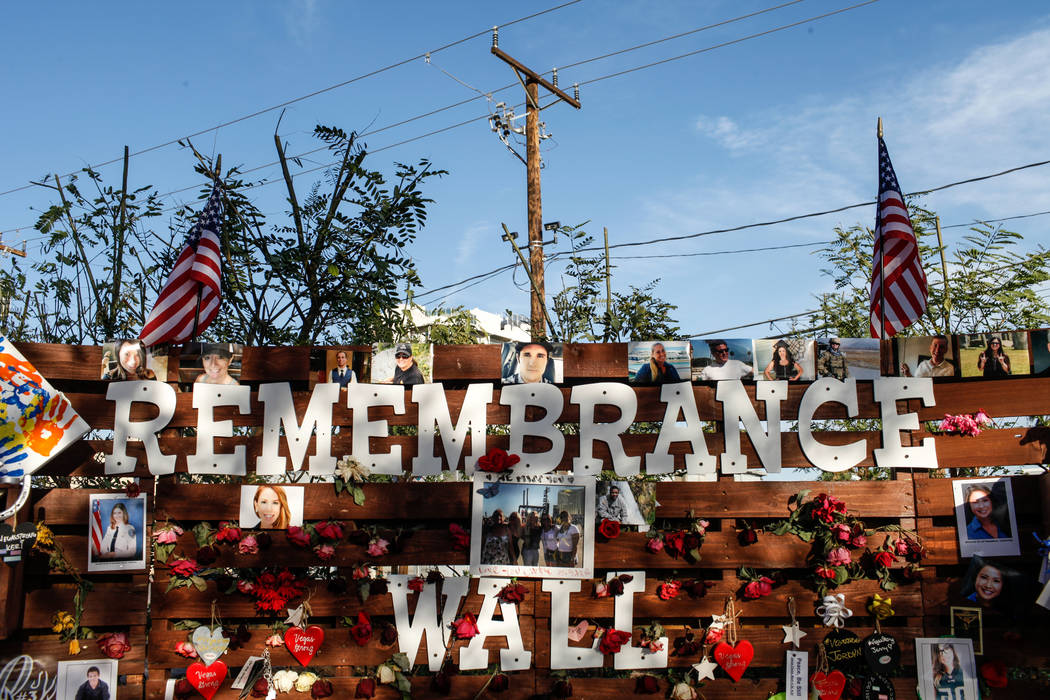 Most of the 16 Southern Nevadans who will decide how to distribute the $11 million raised so far for victims of the Oct. 1 shooting were hand-picked by two local leaders.
Kenneth Feinberg, a victim-compensation expert, has volunteered to help guide the committee. Feinberg has assisted in distributing funds in the aftermath of several tragedies, including 9/11, the BP oil spill, the Boston Marathon bombings, and the Pulse nightclub shooting in Orlando, Florida.
Committee members are currently reviewing Feinberg's draft of the protocol for the committee, which will dictate how things will move ahead.
The committee will decide whether people with nonphysical injuries are eligible for compensation. It will also attempt to ensure the equitable distribution of funds, weigh the steps to distribute money and determine when people will receive money.
The panel was largely assembled by Scott Nielson, a former Station Casinos executive, and Virginia Valentine, president of the Nevada Resort Association.
An 'organic' process
Nielson, now president of Nielson Consulting LLC, said the committee was formed "organically" at a meeting at the Clark County Government Center four days after the Oct. 1 shooting at the Route 91 Harvest festival.
The meeting was organized by Clark County Manager Yolanda King and attended by a number of representatives from the gaming industry and other community members, like Deacon Tom Roberts from Catholic Charities.
Jeff Dion, who has also helped to distribute funds after several tragedies as deputy executive director of the National Center for Victims of Crime, also attended and Feinberg phoned in.
Dion said Wednesday the connection between the National Center for Victims of Crime and the county was mutual, and that they were simultaneously reaching out to each other.
At that meeting, Dion and Feinberg explained their recommendations on how to handle the consolidation and disbursement of funds. They explained that it would be up to those who had raised the funds and other interested parties to decide whether they want to consolidate everything into one fund, and whether they would use an existing charitable organization or form a new 501(c)(3) entity to collect and disburse the funds.
They suggested that one set of protocols be adopted so that it is clear to everyone how the funds are to be disbursed. They also explained that, generally, a local committee should form, and that the committee should be diverse and include representatives from affected entities and a broad range of expertise that reflects the needs of victims.
Springing into action
Next, Nielson said he and Valentine began putting that advice into action.
In subsequent phone calls, it was decided that money raised for shooting victims and families should eventually be consolidated into one fund, that one protocol be adopted, and it was discovered that Clark County does not have the statutory authority to create its own 501(c)(3).
Nielson and Valentine began to create a 501(c)(3) entity on behalf of Clark County called the Las Vegas VictimsFund Inc.
Nonprofit 501(c)(3) entities can accept tax-deductible contributions and must have a board of directors. The board of directors for the Las Vegas Victims Fund are Bill Noonan, Tom Roberts and Barry Lieberman.
Nielson said he and Valentine also then began forming the 16-member committee for the Las Vegas Victims Fund.
"Some recommendations (regarding who should be on the committee) were made by Clark County, and recommendations were made by the Las Vegas Metro Police Department, and then it was really organic," he said, declining to say which entity recommended whom.
Nielson said he and Valentine did their best to follow Dion and Feinberg's advice about the people who should be on the committee.
Representatives from law enforcement, local government, health care and the gaming industries make up the Las Vegas Victims Fund committee. The committee first met Tuesday.
Committee member Punam Mather said the purpose of the meeting was for everybody to meet and understand their role and responsibility.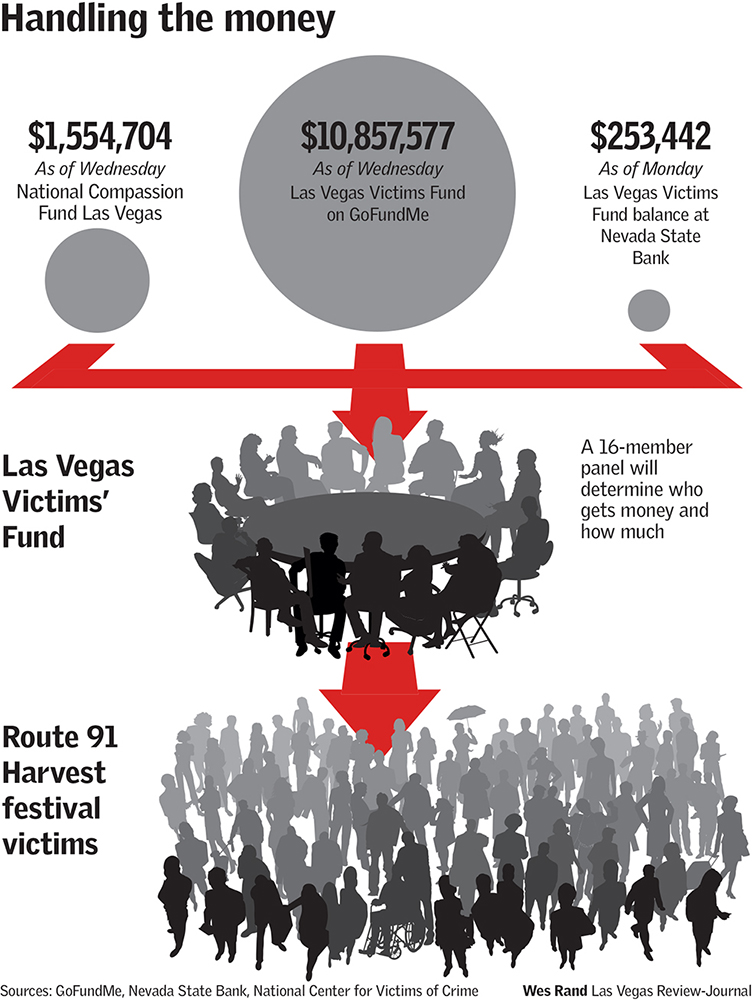 "It is our job to make sure that 100 percent of that money goes to the victims and families," and to do so as quickly as possible, she said Wednesday. "I walked out of that meeting with a sense of profound responsibility to honor donors and an even larger sense of responsibility to honor victims."
The committee is "a wonderfully diverse group" and everybody understands the profound nature of the task at hand, she said.
"We don't know what's going to happen, or how we're going to do this, but the way in which we approach this is just as important," she said.
Contact Nicole Raz at nraz@reviewjournal.com or 702-380-4512. Follow @JournalistNikki on Twitter.
The committee members are
Barbara Molasky — Outreach Director at Core Academy
Barry Lieberman — Chief Development Officer at South Point
Bill Noonan — Senior Vice President of Industry and Government Affairs at Boyd Gaming
Dana Lee — Vice President at Familee Properties
Deacon Tom Roberts — President and CEO of Catholic Charities
Allison Netski — Chair of the Department of Psychiatry and Behavioral Health at UNLV
Ikram U. Khan — M.D.
Elynne Greene — Victim Advocate Manager at the Las Vegas Metropolitan Police Department
Hunter Campbell — Executive Vice President and Chief Legal Officer of Ultimate Fighting Championship
Jackson Wong — Accounting Manager at the Las Vegas Metropolitan Police Department
Kristin Tyler — Partner at Garman, Turner, Gordon
Magann Jordan — Victim/Witness Program Administrator at the Clark County District Attorney's Office
Peter Guzman — President and CEO of the Latin Chamber of Commerce
Punam Mather — Executive Director of the Elaine Wynn Foundation
Scott Nielson — President of Neilson Consulting, LLC
Yolanda King — Clark County Manager