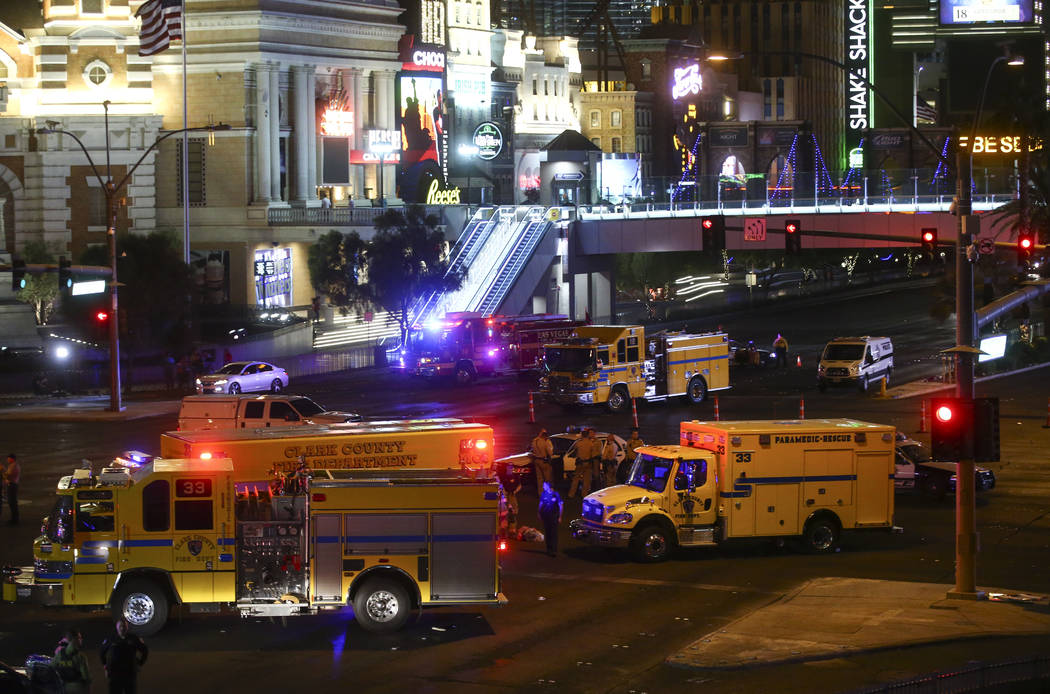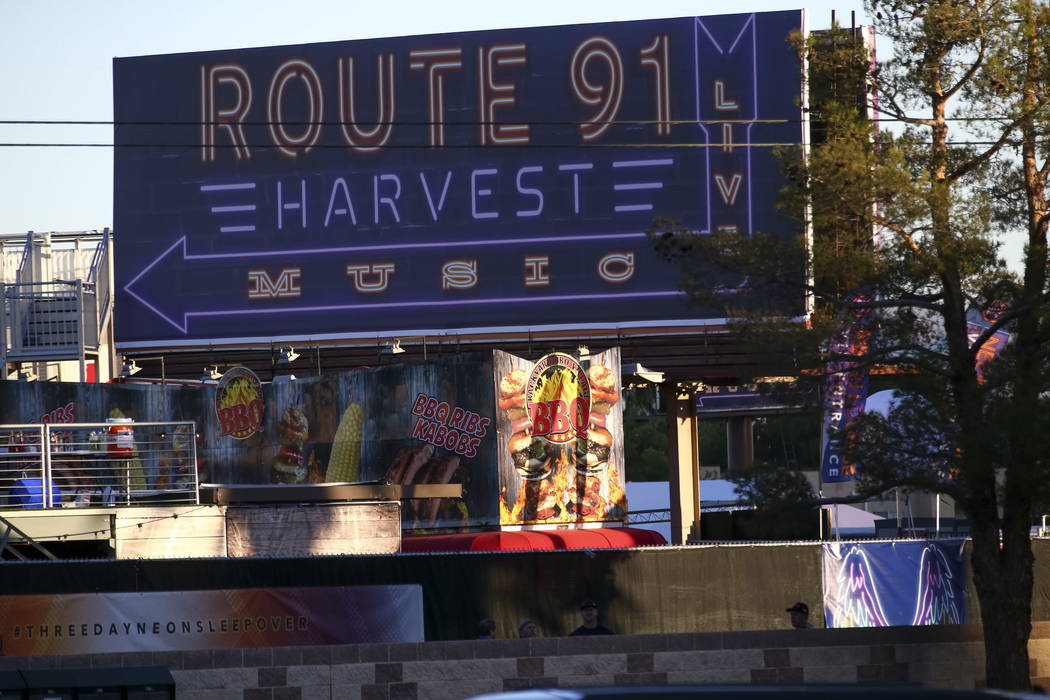 Surveillance video and 911 calls released Wednesday paint a vivid picture of the terror experienced by concertgoers when a gunman opened fire on the Route 91 Harvest country musical festival.
It is the first time the Metropolitan Police Department has released 911 calls from the shooting, which occurred more than eight months ago.
The calls were included in the fifth batch of records released under court order by the department since early May. More records are expected next Wednesday.
Continuous gunfire can be heard in the background of many of the 911 calls, which detail the moments after friends and loved ones were gunned down during the Oct. 1 tragedy. The shooting left 58 concertgoers dead and hundreds more injured.
Several calls include people asking dispatch operators what is going on and what callers should do.
One woman, who called from the concert venue at 10:32 p.m., said event staff were telling her to run but she did not feel comfortable doing so.
"If you want to stay put somewhere, you can, but we don't have any information at this time," a dispatch operator told the woman. "We're still trying to get everything sorted out."
The shooting began at 10:05 p.m.
The surveillance footage released Wednesday came from four vantage points on the Strip, including a bird's-eye view of the venue from before, during and after the mass shooting.
Last week, Las Vegas police released surveillance footage from the intersection of Tropicana Avenue and Las Vegas Boulevard South, just north of the festival venue.
The records released Wednesday are a portion of those that the Las Vegas Review-Journal and other media organizations requested in the days after the shooting. The organizations asked for body camera footage, 911 call audio and interview reports. When Metro denied the request, journalists sued.
More than six months later, a Nevada Supreme Court decision compelled the police department to begin releasing the records.
The Review-Journal previously received more than 3,000 pages of witness and officer reports, as well as body camera footage from two officers who helped breach the gunman's Mandalay Bay hotel rooms.
Contact Rachel Crosby at rcrosby@reviewjournal.com or 702-477-3801. Follow @rachelacrosby.
Related
911 calls reflect fear, desperation at Las Vegas shooting — VIDEO
Police release first 911 calls from Las Vegas shooting
Surveillance video shows frantic flight during Las Vegas shooting