Las Vegas hotels offer free stays for shooting victims, families
October 2, 2017 - 6:08 pm
Updated October 2, 2017 - 7:07 pm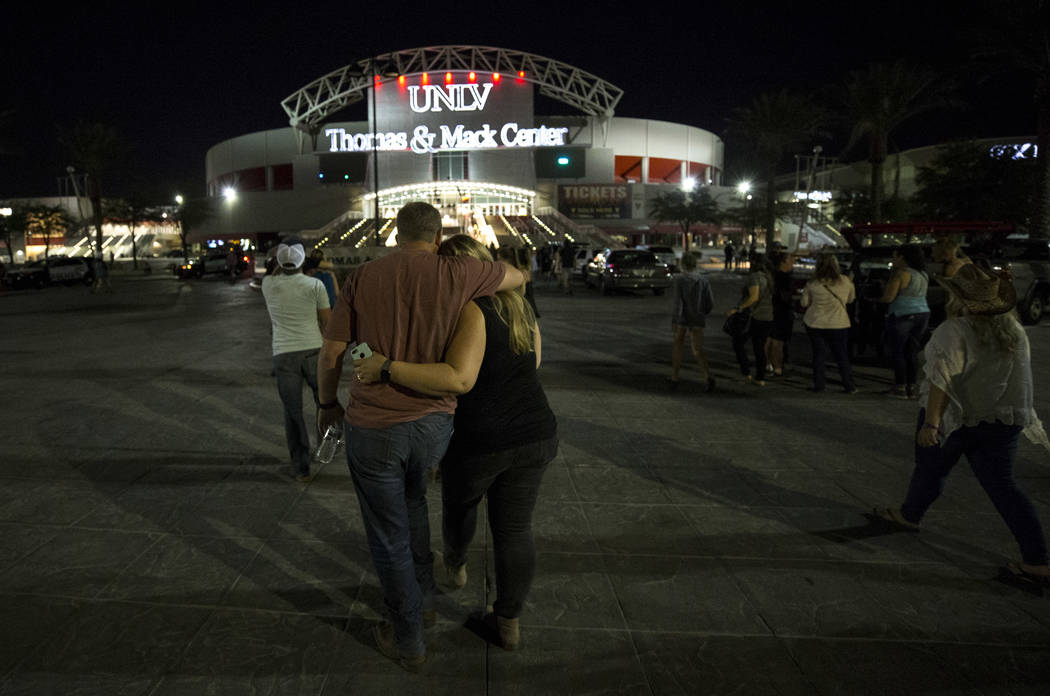 Several Las Vegas hotel operators are offering free stays at their properties for victims of the Mandalay Bay mass shooting and their family members.
Boyd Gaming Corp.
David Strow, vice president of corporate communications, said the company is extending complimentary rooms at its Las Vegas properties to family members of victims. The duration of the stay will be decided on a case-by-case basis.
"We can't guarantee a specific property, but we will accommodate at our properties around town based on availability," Strow said. "Relatives should call our reservations line at 888-582-6278 and state that they are calling about that offer."
The offer code is ZSTRIP.
Siegel Group Nevada Inc.
Michael Crandall, senior vice president, said the company is offering free stays at the Siegel Suites Select.
"We're doing our part to help out the community however we can," he said.
Crandall said victims and family members who need a place to stay should call 888-328-0192 to make a reservation. There is not a stay limit at this time.
Details are still being worked out, but he said the company will likely work with the Metropolitan Police Department to verify identities.
"I have no idea how much it will cost, and we're not worried about it. We're just worried about helping victims and their families."
South Point
General Manager Ryan Growney said the company will offer free hotel accommodations to those traveling to Las Vegas to assist their loved ones.
To make reservations, contact 866-791-7626 and use the code FAM1002.
"We are devastated by the recent events at the Route 91 Harvest Festival and will do whatever we can in our power to help," Growney said.
Station Casinos Inc.
The company is offering free hotel rooms to the families of those affected who are traveling to Las Vegas.
"We ask that they contact us directly at reservationrequest@stationcasinos.com, and we will gladly assist them during this difficult time," said spokeswoman Lori Nelson.
Contact Nicole Raz at nraz@reviewjournal.com or 702-380-4512. Follow @JournalistNikki on Twitter.