Las Vegas police shoot man after pair of stabbings
Updated August 24, 2018 - 8:46 pm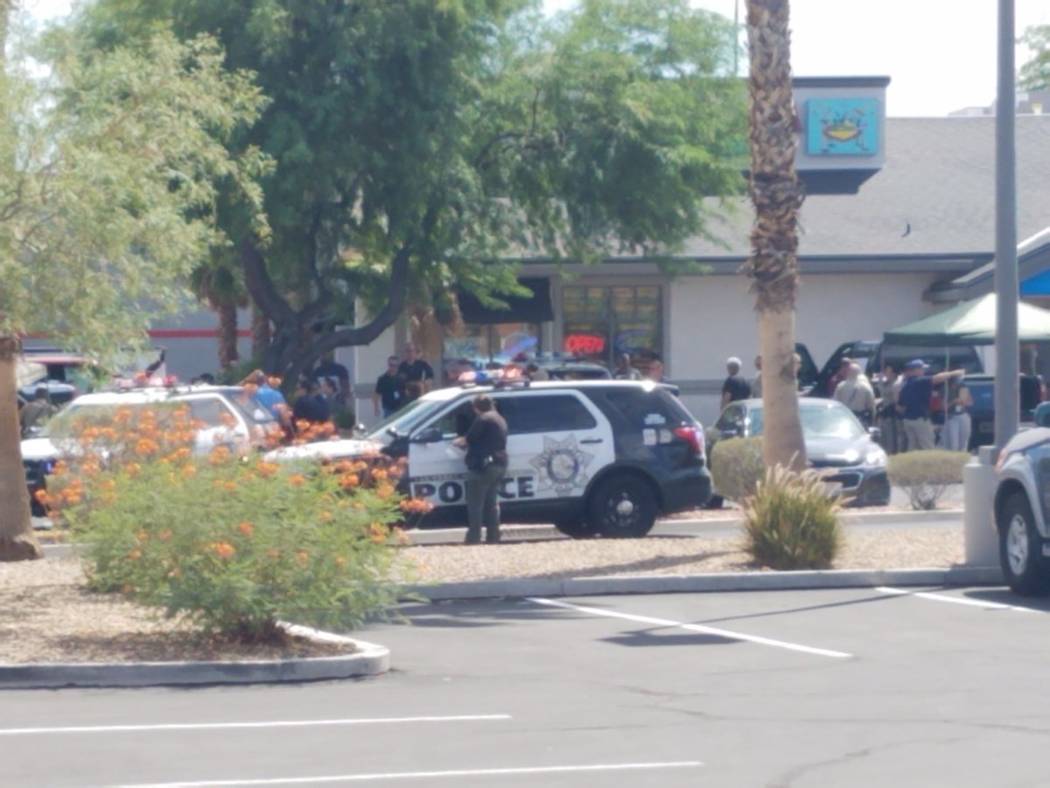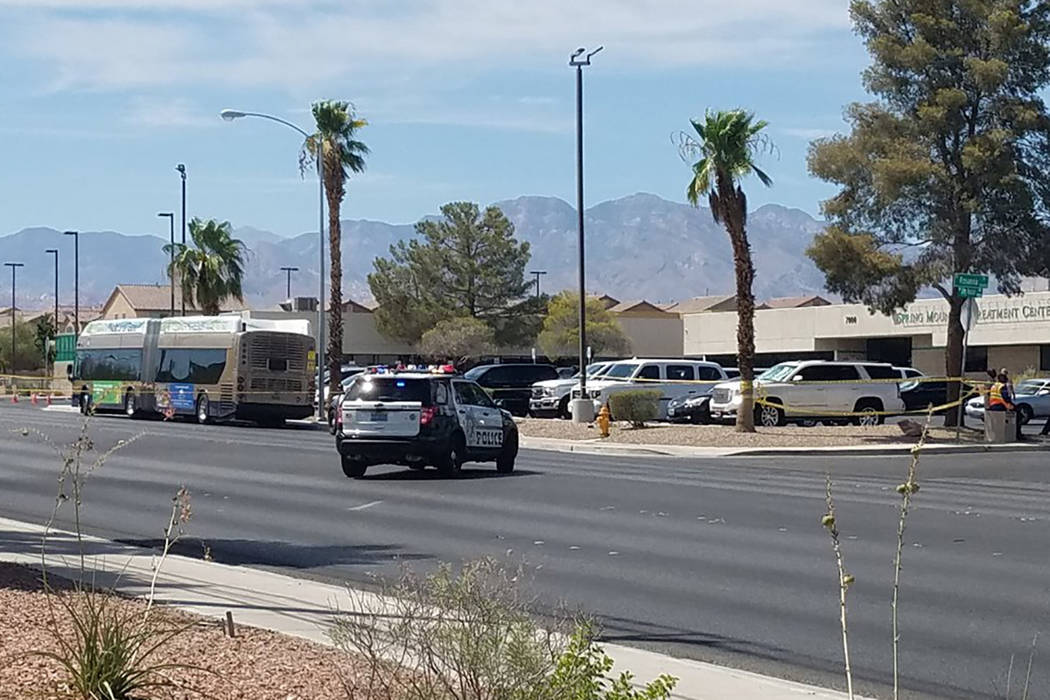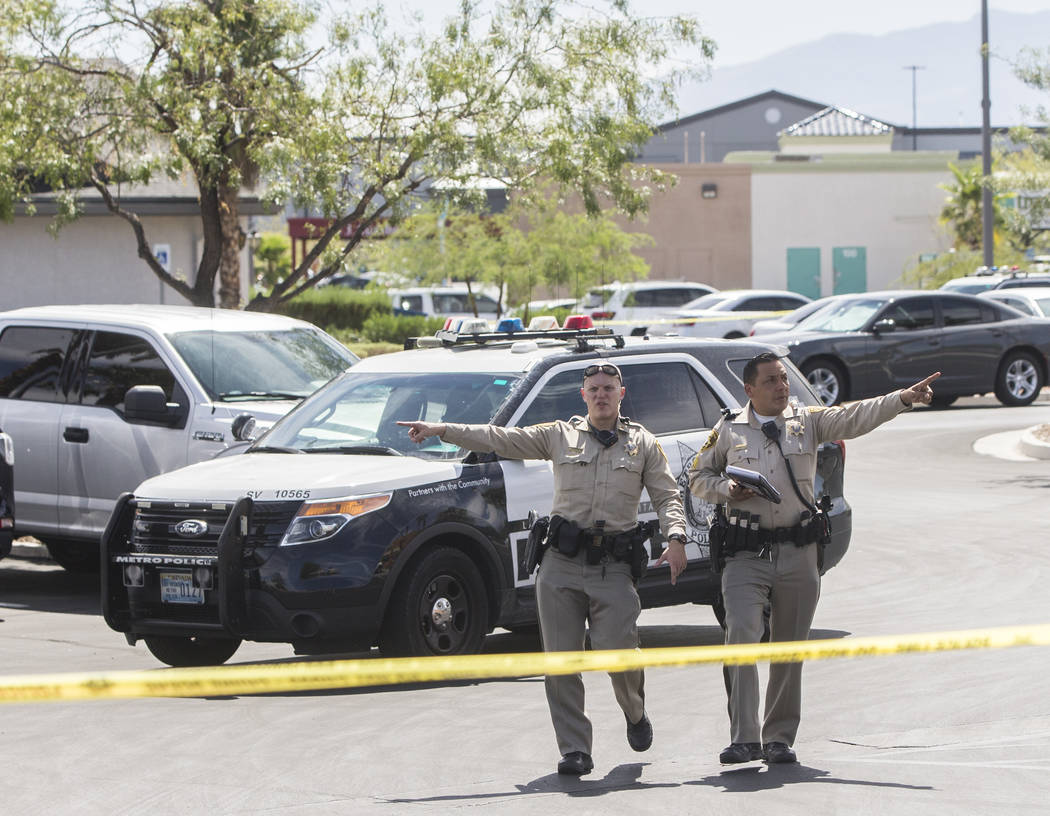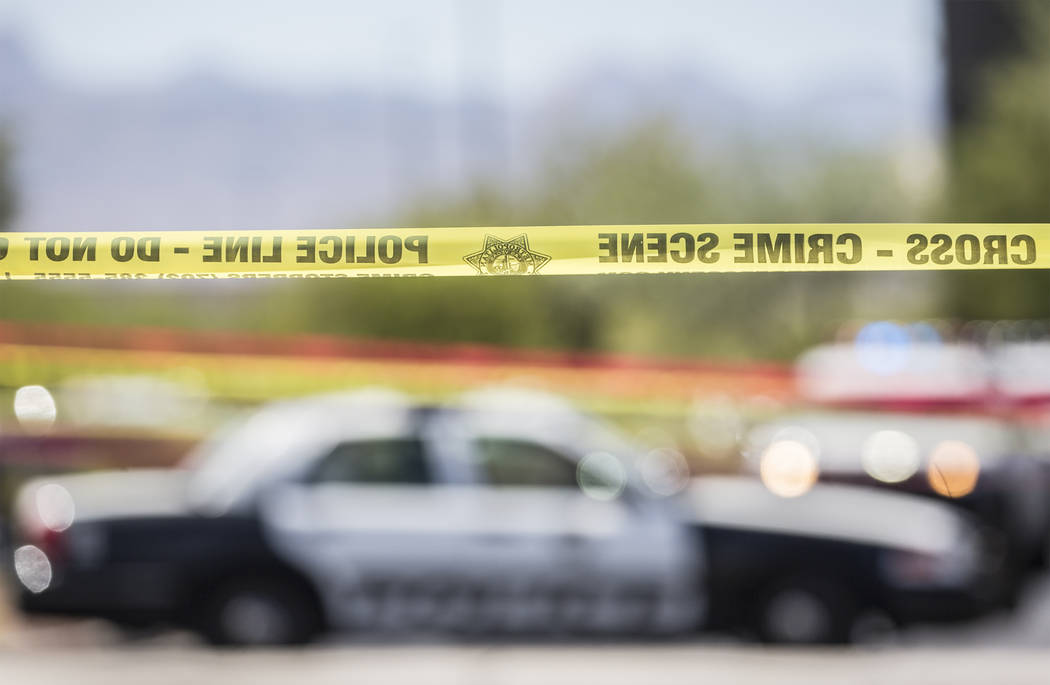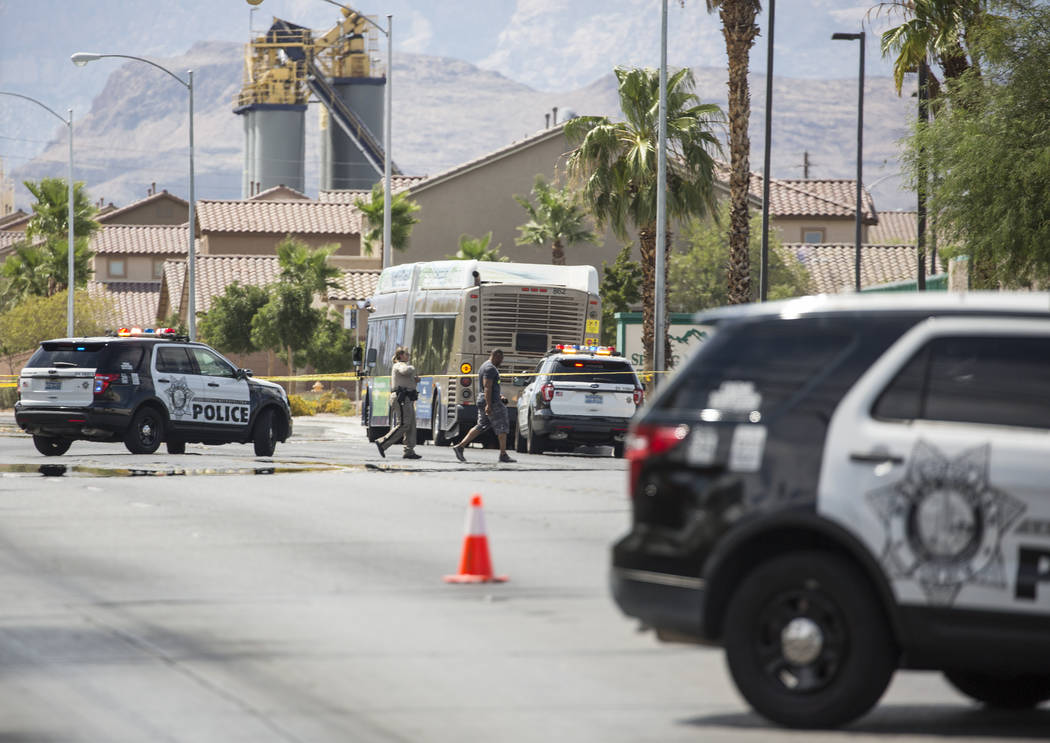 Las Vegas police shot a man they said randomly stabbed two women Friday afternoon in the west valley.
The man stabbed two women — one on a bus and another on the street — and carried a knife as he ran from officers near Spring Mountain Road and Rainbow Boulevard, Metropolitan Police Department Capt. Jamie Prosser told reporters at a Friday briefing.
Police say there is no connection between the man and the victims.
"We believe it to be completely random," Prosser said.
An officer shot the man as he made his way past an occupied bus stop on Rainbow, south of the intersection with Spring Mountain. He was hospitalized in critical condition at University Medical Center, Prosser said.
The women were treated and released from the county hospital.
Police were called on reports of the man stabbing a woman multiple times about 12:50 p.m. inside of a Regional Transportation bus in front of 7000 Spring Mountain Road. She was able to escape the bus and run for help, Prosser said.
The man then got off the bus, grabbed another woman walking down the street, put her in a chokehold and began to stab her, Prosser said. She escaped as police arrived.
The man tried to flee, knife in hand, Prosser said.
"Our officers gave a lot of verbal commands to stop, to put the knife down and he failed to comply," Prosser said.
Officers used a stun gun on the attacker, but it didn't stop him, she said.
Police continued their commands as he fled toward an occupied bus stop along the west sidewalk of South Rainbow Boulevard, south of the intersection. An officer then used a low-lethal beanbag shot gun on the man, but that, too, proved ineffective, Prosser said.
One officer shot the man as he was next to the bus stop.
An anonymous person captured cellphone footage of officers trying to stop the man as he jogged away from them.
The video first shows officers following closely behind the man as he headed down Spring Mountain. He appears to try to open the door of a Jeep that slows to a stop along the road before continuing to jog away.
He continues jogging as he was hit with bean bag rounds, and at one point he briefly turned toward officers before he resumed jogging.
The man moved past the bus stop, and an officer fired multiple times from his handgun, the video shows. At least one person is visible in the video holding shopping bags under the covered bus stop.
No officers were injured. Metro will release the identity of the officer who shot the man after 48 hours have passed.
Friday's police shooting was the seventh for Metro this month. The Henderson Police Department also had a police shooting this month.
Eight of Metro's 17 officer-involved shootings in 2018 have been fatal.
Scene of the @LVMPD police shooting near Rainbow/Spring Mountain. Intersection is closed, aside from westbound Spring Mountain traffic turning north onto Rainbow.

Tape around a bus stopped on Spring Mountain west of the intersection. Also a bus stop taped off on Rainbow pic.twitter.com/OpyZ3n5uCM

— Mike Shoro (@mike_shoro) August 24, 2018
Contact Mike Shoro at mshoro@reviewjournal.com or 702-387-5290. Follow @mike_shoro on Twitter. Review-Journal staff writer Katelyn Newberg contributed to this report.
@reviewjournal pic.twitter.com/uaBc0iZNQE

— Huskies (@uwhuskies32) August 24, 2018
— Huskies (@uwhuskies32) August 24, 2018