Las Vegas shooting survivor leads new Brady Campaign chapter
Updated March 9, 2018 - 8:48 pm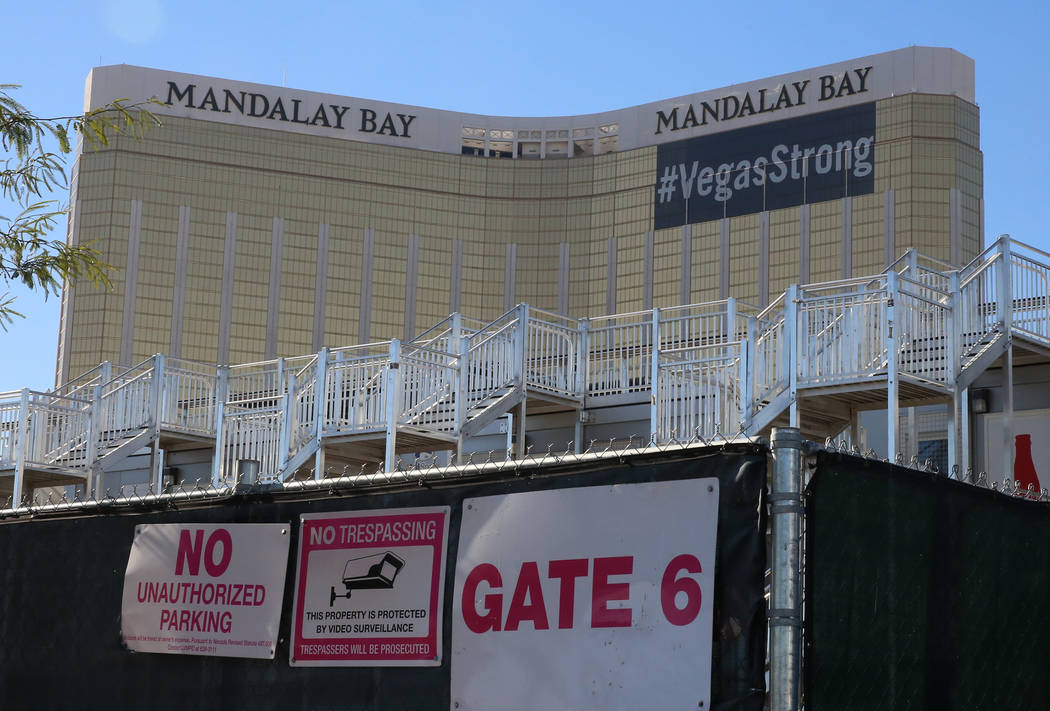 Survivors of the Oct. 1 massacre and those concerned about gun violence hope to effect change through a fledgling group dedicated to reducing the number of gun deaths.
A handful of people attended the first formal meeting Wednesday night of the Las Vegas chapter of the Brady Campaign to Prevent Gun Violence. The meeting marked the revived chapter's first under its new leadership, now headed by an Oct. 1 shooting survivor.
They discussed how to strengthen background checks and find legislative solutions for those who have survived mass shootings.
"It's only been five months since we had the largest mass shooting here, and we don't even get talked about anymore," chapter President Christine Caria said.
Caria was severely injured when she was trampled the night of the shooting, and she has worked to promote gun regulation in the months since. Caria, along with fellow survivors Heather Gooze and Heather Sallan, who heads the campaign's Reno chapter, flew to Washington, D.C., in December to speak with lawmakers about gun regulations.
The organization's bipartisan roots drew her to work with the campaign, she said.
Her goal isn't to take away people's guns, she said, adding that many of her fellow shooting survivors carry firearms. But assault weapons have no business on the streets, she said.
"More guns is not the answer," Caria said. "It just isn't."
After the Feb. 14 shooting at a Parkland, Florida, high school that killed 17, the national organization put forth a three-point legislative plan it wants to see passed in Congress: strengthen background checks on gun purchases; ban assault weapons; and enact legislation allowing family members and law enforcement to ask for court permission to temporarily take guns out of the hands of those who pose a threat to themselves or others.
Caria hopes to push for the three-point plan going forward, as well as increase the chapter's membership.
Assemblyman Chris Brooks, D-Las Vegas, attended the meeting and said the Oct. 1 shooting galvanized support for addressing gun violence. He said he supports tougher background checks and has previously called for a bill in the Legislature that would ban bump stocks, which hasten the firing ability of semi-automatic weapons.
"As everybody should be, I'm concerned about gun violence in our community," Brooks said.
The Parkland shooting marked the final straw for retired teacher Anne Lawton. She said she had never been involved in organizing beyond her local teachers union. She contacted the Brady Campaign, which put her in touch with Caria.
She, like Caria, is hoping the organization's efforts can curb gun deaths.
"I think that everyone in this country can agree that we can do better than this," Caria said.
Contact Mike Shoro at mshoro@reviewjournal.com or 702-387-5290. Follow @mike_shoro on Twitter.