Shooting survivors plans to speak with federal lawmakers about gun control
December 1, 2017 - 4:18 pm
Updated December 1, 2017 - 5:20 pm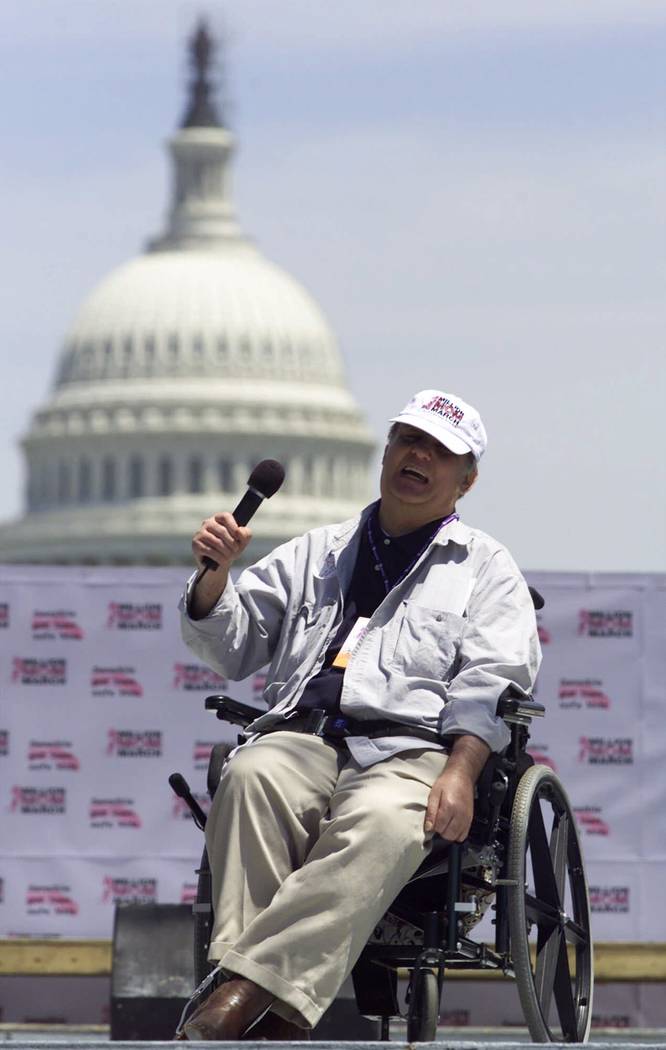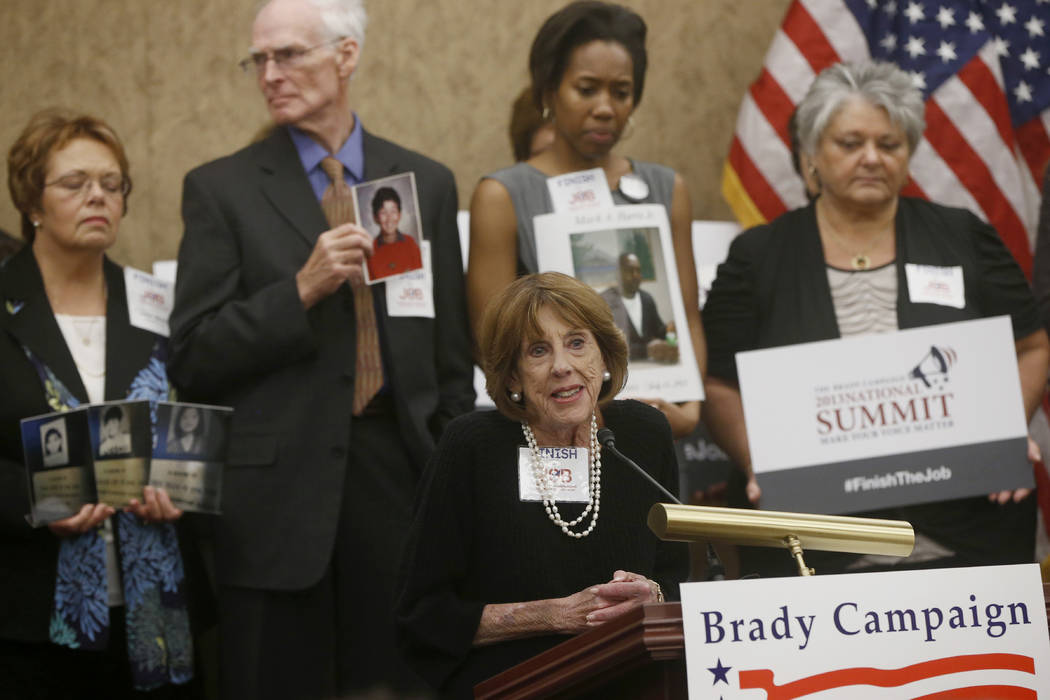 Along with finding comfort in her children, her church and fellow survivors of the Oct. 1 Strip shooting, Christine Caria's healing included reading all she can on gun policy.
The Las Vegas Valley resident had no interest in firearms before the shooting. But Caria felt drawn to online stories promoting new laws to regulate firearms.
"It's the only thing I can do to feel empowered," she said. "I want to do whatever I can to make our country safe for my kids."
On Tuesday, Caria and three other Nevada residents will fly to Washington, D.C., to speak with lawmakers about gun control.
Brady funded
The advocacy group, the Brady Campaign to Prevent Gun Violence, will pay for the survivors' flights and rooms.
The Brady Campaign is named for former leader Sarah Brady and her husband Jim, the White House press secretary permanently disabled by a gunshot wound in the 1981 assassination attempt on President Ronald Reagan. Jim Brady died in August 2014. Sarah Brady died in 2015.
The shooting survivors plan to testify before a Senate committee Wednesday about the bump stock devices the Las Vegas shooter used to fire his guns faster. The group also plans to meet with lawmakers but has not finalized which ones.
The Brady Campaign has set up a donation page on its website to support a campaign to get bump stocks banned. In October, Brady Campaign helped three survivors file a class action lawsuit against Slide Fire Solutions, a major maker of bump stocks.
On Friday, three U.S. representatives from Southern Nevada — Dina Titus, Ruben Kihuen and Jacky Rosen — signed a letter asking the House Judiciary Committee to hold its own hearings on bump stocks. At least two bills related to bump stocks have been referred to the committee and await consideration, according to the letter.
Survivors enter gun debate
The Brady Campaign and the four survivors traveling to D.C. don't speak on behalf of all Las Vegas shooting survivors.
Some, like valley resident Justin Uhart, who worked Route 91 as a bartender, don't support outright bans when it comes to firearms.
A lifelong gun user, Uhart said he can support regulating bump stock ownership but doesn't believe a ban on guns will make people safer.
After the Oct. 1 shooting, Uhart has shopped around for a new handgun that can shoot farther and hold more bullets. He talked about his decision with his family when he visited his parents in Northern Nevada for Thanksgiving. His father insisted he stick with a handgun that holds less bullets.
Though a new gun may not have helped him during the Route 91 shooting, Uhart feels that owning a more powerful handgun will better prepare him in case he faces trouble of a smaller magnitude. He's felt more on guard since the shooting.
"Gun control can only go so far," he said. "I find that in cities and urban areas, there is a lack of knowledge about guns. People assume they are bad. They are just a tool."
Christine's story
Route 91 was a reunion of sorts for new gun regulation advocate Caria and Heather Sallan, a friend she hadn't seen in 10 years. The two women had met years ago as cocktail servers in Northern Nevada.
The two women worked a vendor booth for Sallan's Reno-based, boot accessories business BootRoxx.
After the shooting, Caria told her children, ages 22 and 13, not to hide under a table as she had done. They must duck and run.
She doesn't believe that more people with guns would deter a shooting or protect others from getting shot. But she said she understands why someone would buy a gun to protect themselves.
"I've never felt so unsafe," she said. "You lose faith in humanity."
Caria has also helped to restart a Las Vegas chapter for the Brady Campaign. Sallan will help lead a Reno-area chapter.
The Las Vegas chapter holds its first meeting in January.
Contact Wade Tyler Millward at wmillward@reviewjournal.com or 702-383-4602. Follow @wademillward on Twitter.