Las Vegas shooting victim: Angela Gomez, California
October 2, 2017 - 3:40 pm
Updated October 5, 2017 - 11:48 pm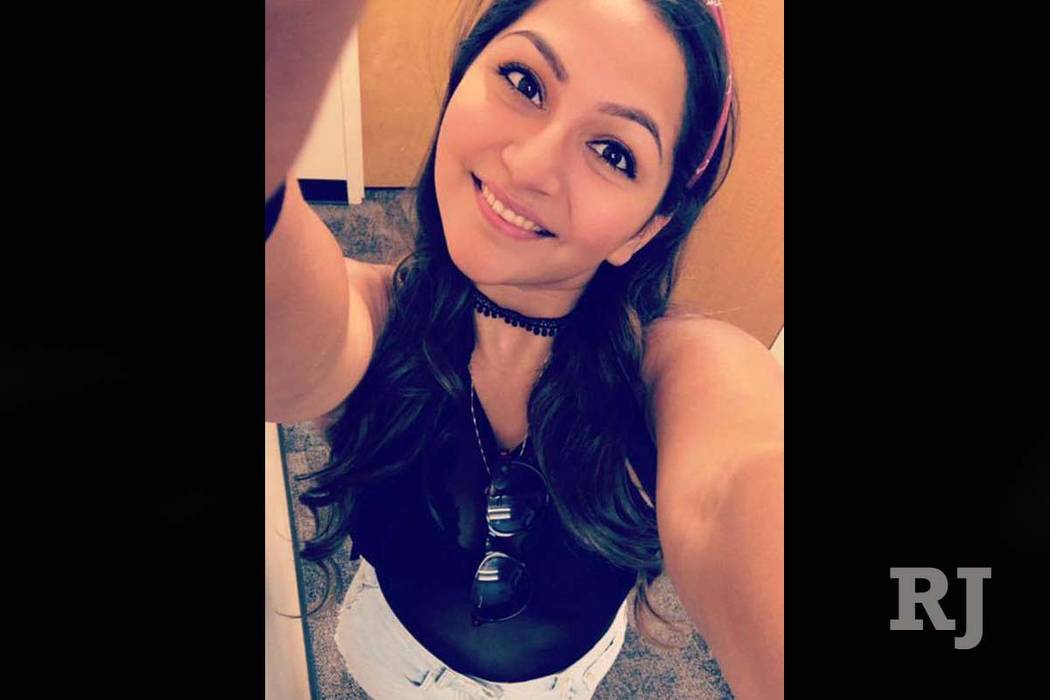 Even as a 1-year-old, Angela Gomez had a good sense of humor.
"At the dinner table, she found a way to make the other four siblings laugh," her father, Steve Gomez, told the Review-Journal. "Somehow she'd just make a little noise and they were laughing."
Gomez, a 2015 graduate of Polytechnic High School in Riverside, Calif., was one of the 58 people killed in the shooting at the Route 91 Harvest music festival.
Gomez, 20, was in her third year at Riverside City College and had just become a certified nursing assistant. She started work at a local hospital while she was finishing her nursing degree.
"The last two years she worked really hard to get where she was at today," her father said.
Her parents remember Gomez as a cheerful, easygoing young lady who always lit up the room. Her four older brothers and sisters looked out for her as the baby of the family.
She met the love of her life — her boyfriend, Ethan Sanchez — as a sophomore in high school, said her mother, Julie Gomez.
The couple attended the Route 91 festival together, and Sanchez watched her face light up as she soaked in Las Vegas for the first time.
"The last few days she had on earth, she loved it," he said. "Every single minute of it. From Friday to Sunday."
Gomez volunteered for the Riverside Children's Theatre, said her mother, and was a good role model for them. She also was a beloved aunt to her two nieces and always put family first.
"She was just a good girl," her mother said. "A very good child who always did the right thing."
The Poly High School staff said Gomez was a "fun-loving young lady with a great sense of humor," who had a "warm heart and loving spirit."
She also was involved in choir in both middle and high school and was a cheerleader for the high school, the Riverside Unified School District wrote in a Facebook post.
Gomez's former English teacher and cheer coach, Lupe Avila, said she was a "wonderful young woman who had her whole life ahead of her."
Avila set up a GoFundMe page for Gomez's family to help pay for funeral arrangements and other costs. It has since raised over $81,000.
Gomez believed people die three times, Sanchez said — once when their heart stops beating, another time when they are lowered into the ground, and a third time when the last person with a living memory of them dies.
"She wanted no one to forget her and she wanted people to share her story and share who she was," he said. "And pass that down."
Contact Colton Lochhead at clochhead@reviewjournal.com or 702-383-4638. Follow @ColtonLochhead on Twitter. Contact Amelia Pak-Harvey at apak-harvey@reviewjournal.com or 702-383-4630. Follow @AmeliaPakHarvey on Twitter.