Las Vegas Strip shooter's Mesquite house may go up for sale
November 16, 2017 - 2:55 pm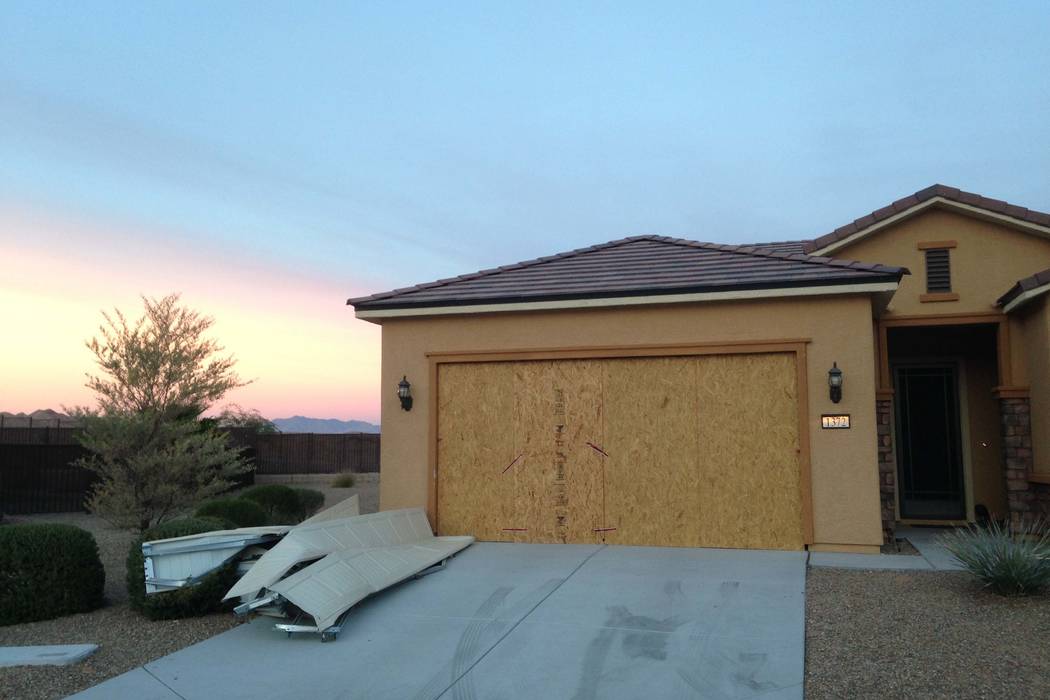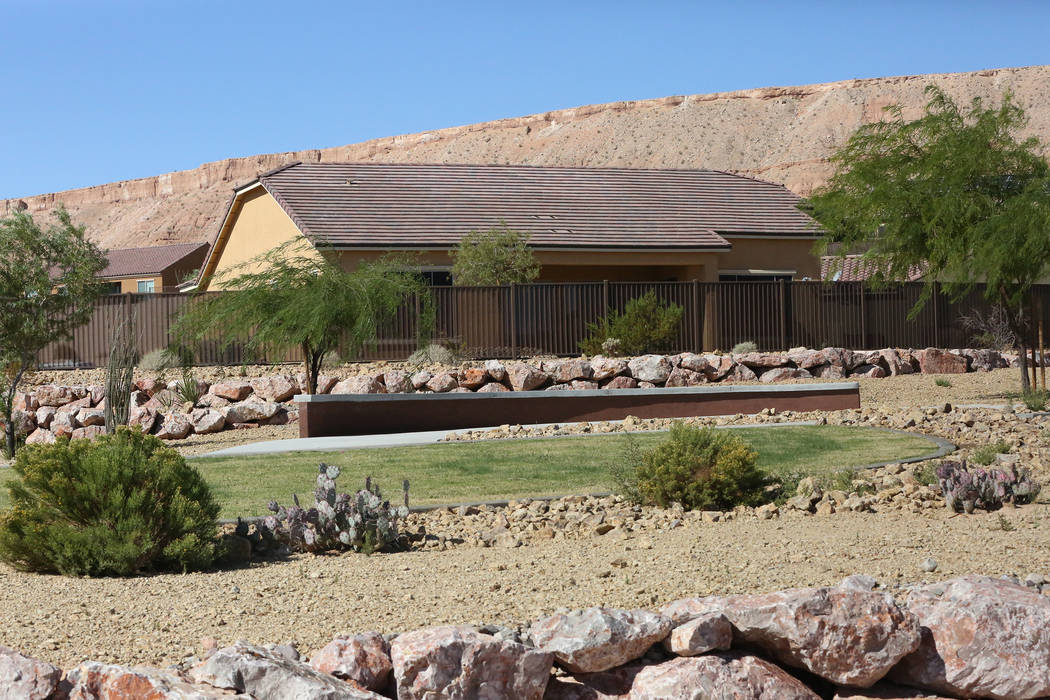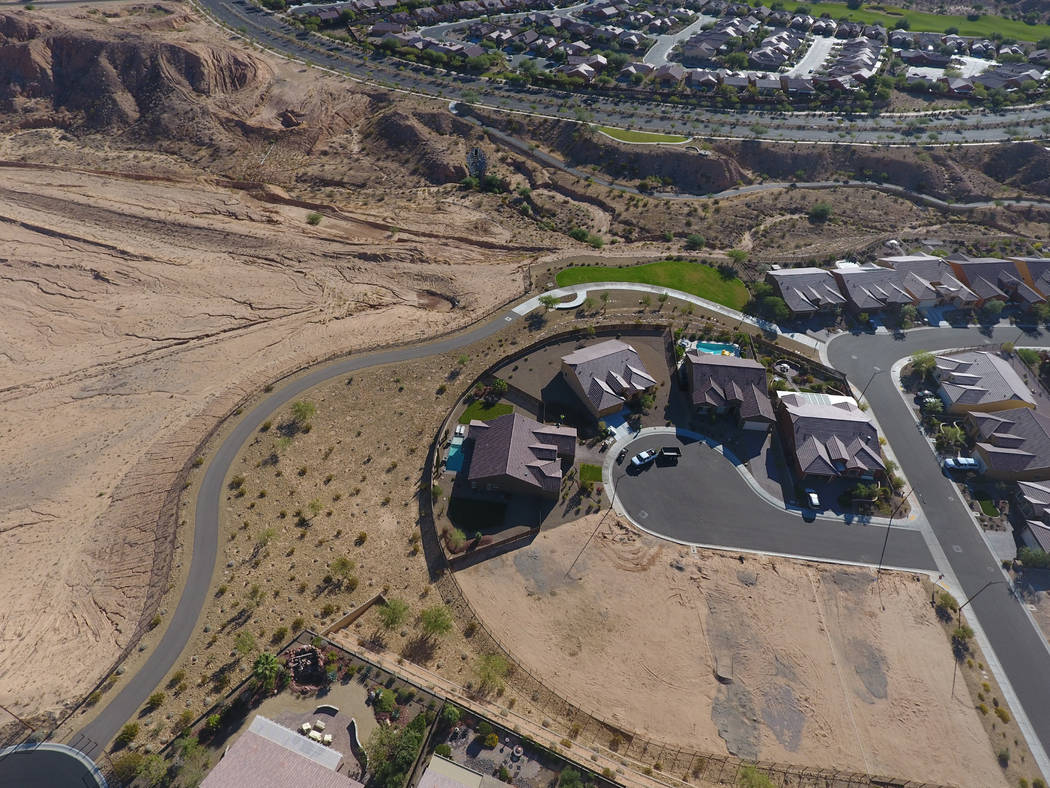 MESQUITE – In a quiet cul-de-sac here, red tape marked "Evidence" is fastened to a home's windows and other entry points. Its garage door is a crumpled, twisted heap in the driveway, having been replaced with plywood.
The home's owner, Stephen Paddock, carried out the deadliest mass shooting in modern U.S. history last month, killing 58 people and injuring more than 500 at an outdoor music festival on the Strip. Perched in a 32nd-floor suite at nearby Mandalay Bay, he apparently killed himself before police reached his room.
There are still questions about the Oct. 1 attack, including the motive. But there are also questions about the shooter's assets, including his house in Southern Nevada.
Paddock, 64, owned a home in Mesquite, some 80 miles northeast of Las Vegas. Will it go up for sale? If so, would anyone buy it?
A probate case could set the sales process in motion. At a hearing Friday, Probate Commissioner Wesley Yamashita is scheduled to consider a request to have Clark County Public Administrator John Cahill take control of Paddock's assets, records show.
Cahill opposed the request, but he told the Las Vegas Review-Journal this week that unless someone else steps forward, he expects to be appointed and wouldn't appeal.
He also said he would ask for authority to list Paddock's homes for sale, adding he's always afraid an empty house will get hit with squatters, vandals or fires.
"I hate vacant houses," he said.
Paddock's brother Eric said in an interview this week that he is "virtually certain" his brother did not leave a will. Cahill said no will has been found.
Stephen was a high-stakes gambler, but Eric said his brother's net worth is unclear.
Eric said he even talked with Stephen about his money some years ago, over sushi.
They were eating, possibly at The Cosmopolitan of Las Vegas, when Eric pointed out that they were getting old. Somewhat jokingly, he told Stephen that he deserved his brother's money as much as anyone.
Stephen dismissed the remark, saying he'd give the money to Eric's kids.
They were just needling each other, but Eric says he told the FBI about it, in case authorities find a will.
'Undisclosed location'
Stephen Paddock bought his Mesquite house in 2015 for about $369,000, property records show. Authorities ripped off the garage door when they came to search the home after the shooting, and as of Monday, some six weeks later, it hadn't been fixed.
No one answered the door Monday when an RJ reporter rang the doorbell.
Eric said he has "no idea whatsoever" whether anyone is inside his brother's homes. He also said that Stephen's girlfriend, Marilou Danley, isn't staying there, adding that she's in an "undisclosed location" and that he's not in direct contact with her.
Las Vegas criminal defense lawyer Nicholas Wooldridge said government officials could not seize Paddock's houses simply because he was the gunman. He said they could only do that if they alleged the homes were tied to criminal activity — for instance, if Paddock plotted his attack there or bought the properties with illicit funds.
Wooldridge said asset forfeitures are common in drug or fraud cases, which involve crimes that make money, but are uncommon in homicide cases.
"Murders don't make money, generally," he said, adding that he doesn't think he's ever represented a hitman.
A search of property records or news reports will show which houses Paddock owned in Nevada. But real estate agents are not legally required to disclose to would-be buyers that a property was owned by a now-notorious figure.
Under state law, agents have to say whether someone died in a home, but only if the death resulted from a condition of the property. They also would have to disclose whether a prior occupant used a home as a meth lab.
But under Nevada law, "there's no requirement to disclose that the owner was a mass murderer," said David Sanders, general counsel of the Greater Las Vegas Association of Realtors.
'The novelty of it'
Mesquite Realty co-owner Leroy "Buck" Schaeffel said the shooting has not hurt the city's housing market.
He also doesn't think there will be a stigma with Paddock's house — no one was shot there — and that if anything, its past owner could end up luring some "warped" house hunters.
"Someone might buy it for the novelty of it," Las Vegas real estate lawyer Benjamin Childs said.
So far, there's no indication that neighbors are fleeing. Several homes are for sale within a mile or two of Paddock's house, but it seems most were listed before the shooting, according to data from Realtor.com.
Mesquite agent Chris Williams, of Coldwell Banker Roadrunner Realty, said he's heard that some people want to tear down Paddock's house or turn it into a park.
He said some buyers might care that it was owned by Paddock, but others, if they got a good deal on the home, wouldn't.
Mesquite agent Robert Good, of RE/MAX Ridge Realty, said he doesn't know if the house would sell. He would show it to clients if they were interested, but he wouldn't want to be hired to shop it around.
He also noted that Mesquite, a city of 18,000 on the Arizona border, is now "famous" around the world as the former home of a mass murderer.
"It's terrible," he said. "We're so much more than that."
Contact Eli Segall at esegall@reviewjournal.com or 702-383-0342. Follow @eli_segall on Twitter.