Man shot, wounded while walking in central Las Vegas park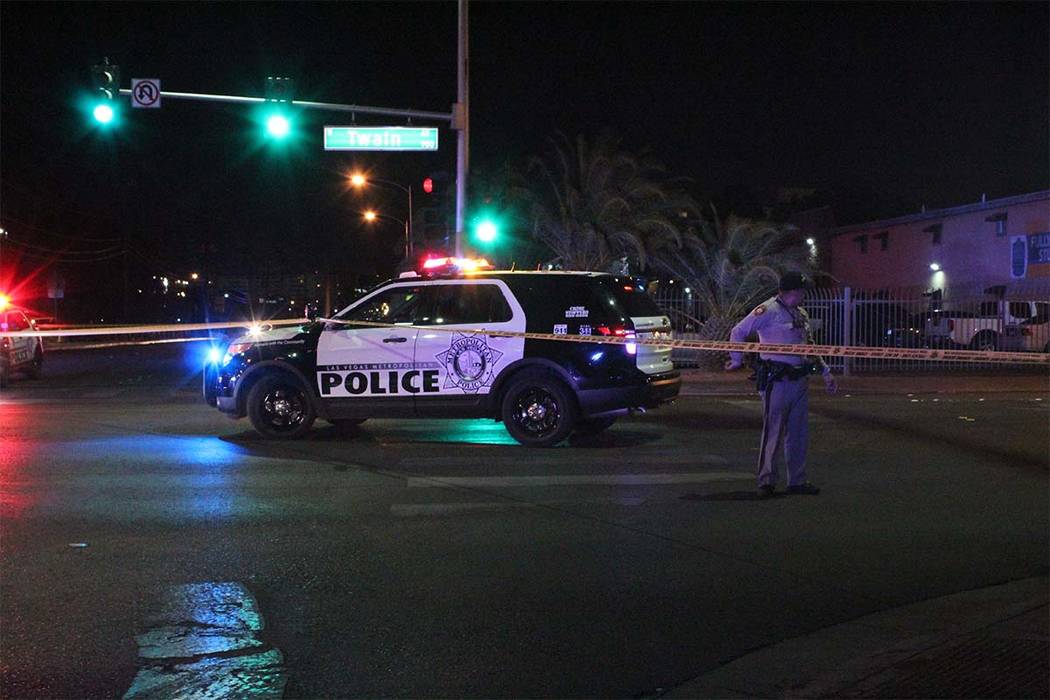 A man was hospitalized early Tuesday morning after a shooting at a central valley park.
The shooting was reported just after midnight at Molasky Park, at the corner of Twain Avenue and Cambridge Street, according to Metropolitan Police Department Lt. David Gordon.
Gordon said a man and woman were walking in the park when someone shot the man. The pair ran to a nearby supermarket where a security guard called police.
The man who was shot was hospitalized and was in stable condition as of 3 a.m. Tuesday. He is expected to survive.
Police have yet to identify the shooter and no suspects are in custody.
Contact Max Michor at mmichor@reviewjournal.com or 702-383-6239. Follow @MaxMichor on Twitter.