Mesquite school raises funds to help Las Vegas shooting victims
October 19, 2017 - 11:03 am
Updated October 19, 2017 - 12:22 pm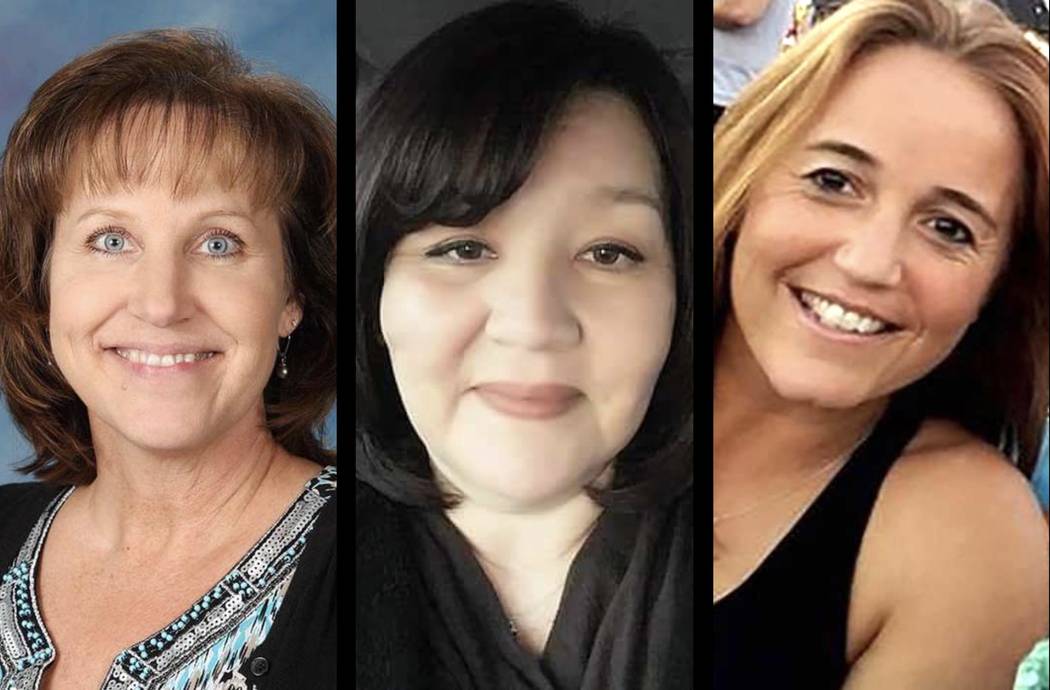 Students and staff at a Mesquite middle school have raised over $4,500 to help the families of three victims of the Las Vegas Strip shooting who worked in education.
"We decided we needed to rally around something, and this is the idea we came up with," Hughes Middle School Principal Maurice Perkins said. "Whenever there's a tragedy, people, they want to do something. This was something we could do immediately, it gave us a purpose."
The money is being donated to help the families of three victims who worked in schools: school district employees Susan Smith of Southern California and Lisa Romero-Munez of New Mexico, and Sandra Casey, a special education teacher from California.
"These were central figures inside their schools," he said.
Previously fundraising efforts at the school of 635 students have raised about $2,000, Perkins said. The original goal was $3,000, but that was easily surpassed. "We did it to obviously help these families but it also helped us in the healing process at the same time," he said.
Contact Meghin Delaney at mdelaney@reviewjournal.com or 702-383-0281. Follow @MeghinDelaney on Twitter.