MGM offers charity to avoid directly serving Las Vegas shooting victims
September 11, 2018 - 5:55 pm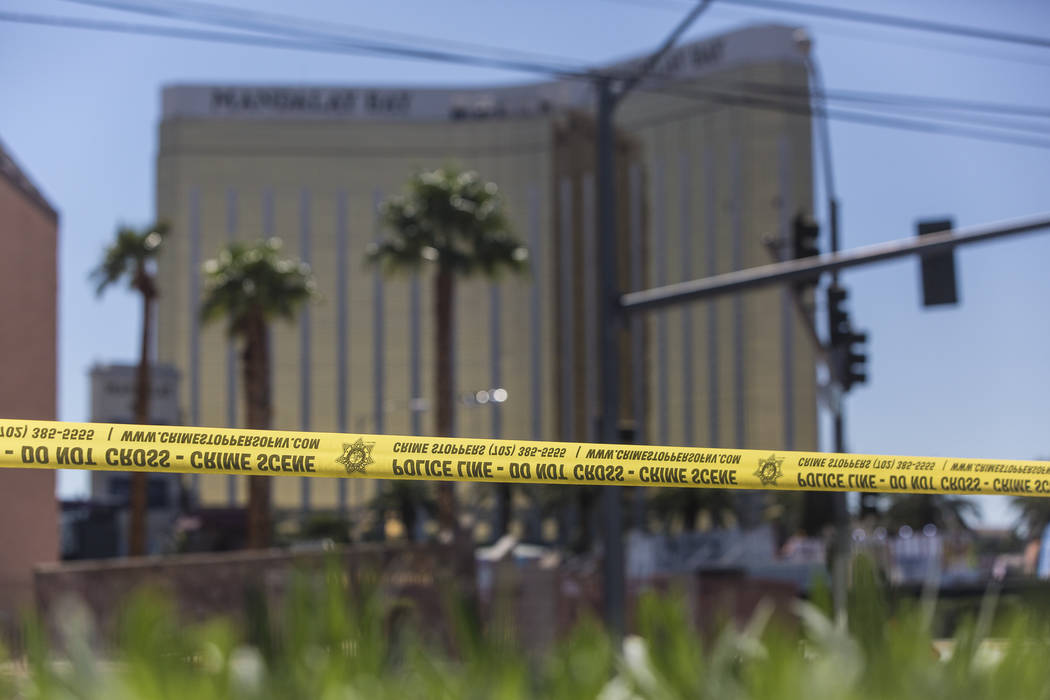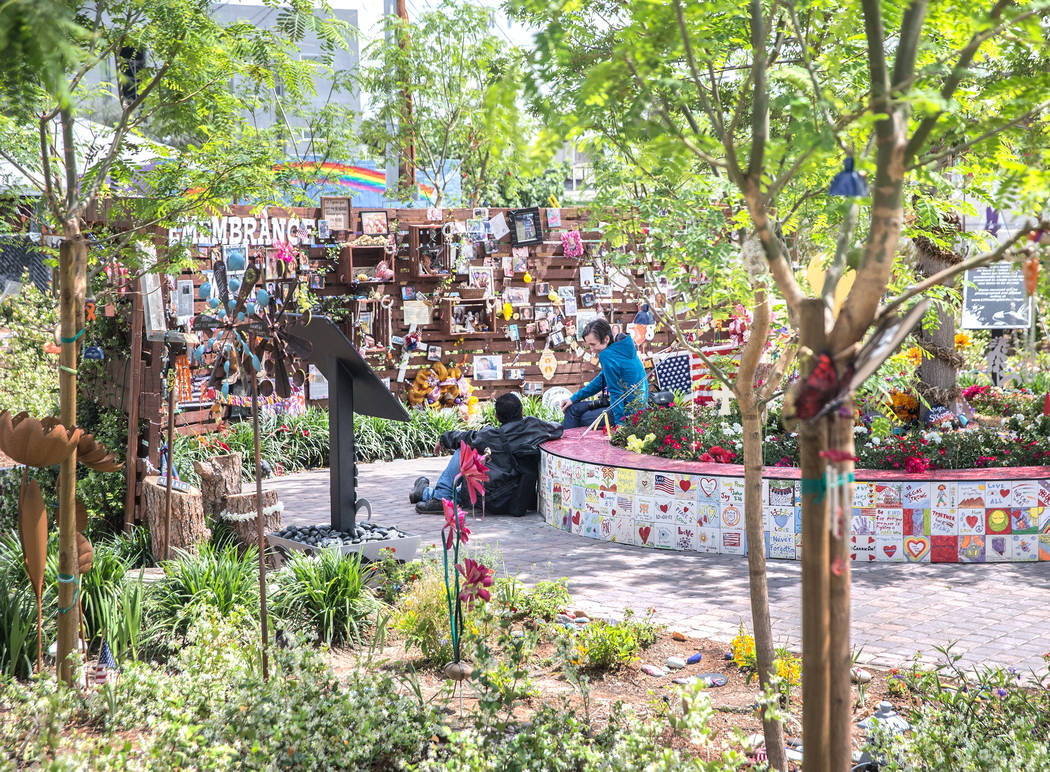 MGM Resorts International said Tuesday that it could donate as much as $1 million to Oct. 1–related charities if lawyers for Mandalay Bay shooting victims accept lawsuit notices on behalf of nearly 2,000 clients.
The move is part of the next step in its legal strategy to sue hundreds of Oct. 1 shooting victims to avoid liability for the acts of Stephen Paddock, who opened fire on a crowded concert from his hotel room.
Lawyers and crisis managers called Tuesday's offer "unusual" and said it was likely an attempt to avoid another public relations mishap.
"We understand that being served with a lawsuit can be difficult. We believe that donating funds to a 1 October charity or another appropriate cause makes more sense than spending money on personally serving individual plaintiffs," MGM Resorts said in a statement.
MGM Resorts is offering to donate $500 to a charity supporting victims or families of Oct. 1 for each legal notice that is accepted by lawyers. MGM said it will serve people "courteously and respectfully" if their lawyers are not willing to accept the documents.
Las Vegas lawyer Aviva Gordon said the offer is "probably an attempt to do some damage control on the pretty unpleasant narrative they have of suing the victims."
Legal process
MGM is seeking to have a federal judge declare that the casino operator has no liability for the mass shooting at Mandalay Bay under a law enacted after the Sept. 11 terrorist attacks.
MGM has insisted its lawsuits, which don't demand money, are meant to avoid years of costly litigation.
The Judicial Panel on Multi-district Litigation will hear MGM Resort's case on Sept. 27 in San Francisco.
The company's case rests on the Support Antiterrorism by Fostering Effective Technologies of 2002, or Safety, Act. MGM claims that the act protects them from liability because they hired a security company certified by the Department of Homeland Security.
Experts have said MGM's strategy is logical from a legal standpoint.
However, the strategy required the company to file a lawsuit naming the victims as defendants. That sparked a social media backlash, inspired the hashtag #BoycottMGM, and forced CEO Jim Murren to apologize to his employees in a July 28 internal memo.
Eric Rose, a partner at California- based crisis management firm Englander Knabe & Allen said MGM's charity offer is too late.
"The time to have made the million dollar charity donation offer to everyone they are suing was when they announced the litigation," said Rose.
Contact Todd Prince at 702-383-0386 or tprince@reviewjournal.com. Follow @toddprincetv on Twitter.