Nevada Highway Patrol trooper shoots at rock-throwing man
Updated October 4, 2019 - 12:14 pm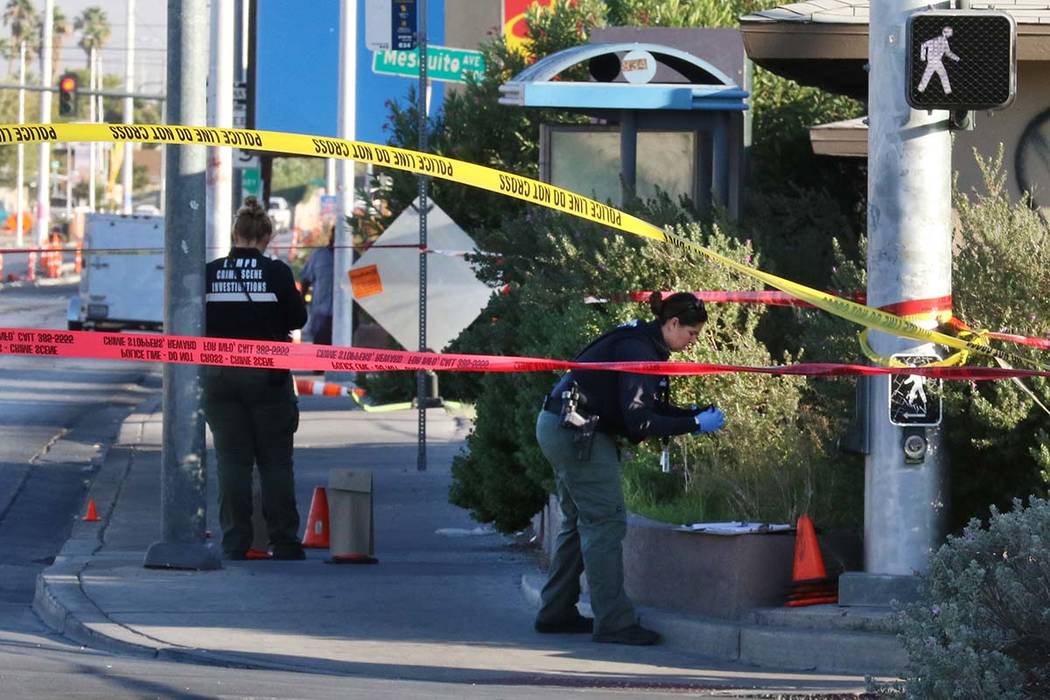 A man throwing rocks at Nevada Highway Patrol troopers was taken down by a Taser after he was shot at by another officer early Friday.
The incident began about 12:20 a.m. near U.S. Highway 95 and the Eastern Avenue offramp, said highway patrol spokesman Jason Buratczuk.
Troopers were called to the area to investigate reports of a pedestrian possibly suffering a medical episode. When they arrived, an unrelated pedestrian began throwing rocks at the troopers.
The man ran from the troopers, who lost sight of him, Buratczuk said. But a Metropolitan Police Department helicopter helped locate the man at Eastern and Cedar avenues, just north of the highway.
There, the man refused troopers' commands, and a trooper fired one round but missed, Buratczuk said. Another trooper then stepped in with a Taser, and the man was taken into custody.
He was taken to a hospital for evaluation and then to the Clark County Detention Center. It wasn't clear what charges he faced.
No troopers were injured.
The intersection of Eastern and Cedar was closed for the investigation until about 8:45 a.m.
The trooper who shot at the man will be placed on paid administrative leave while the shooting is investigated.
Contact Marvin Clemons at mclemons@reviewjournal.com or at 702-383-0217. Follow @Marv_in_Vegas on Twitter.