Pair sent to prison in shooting of Las Vegas police officer
Updated June 21, 2018 - 7:15 pm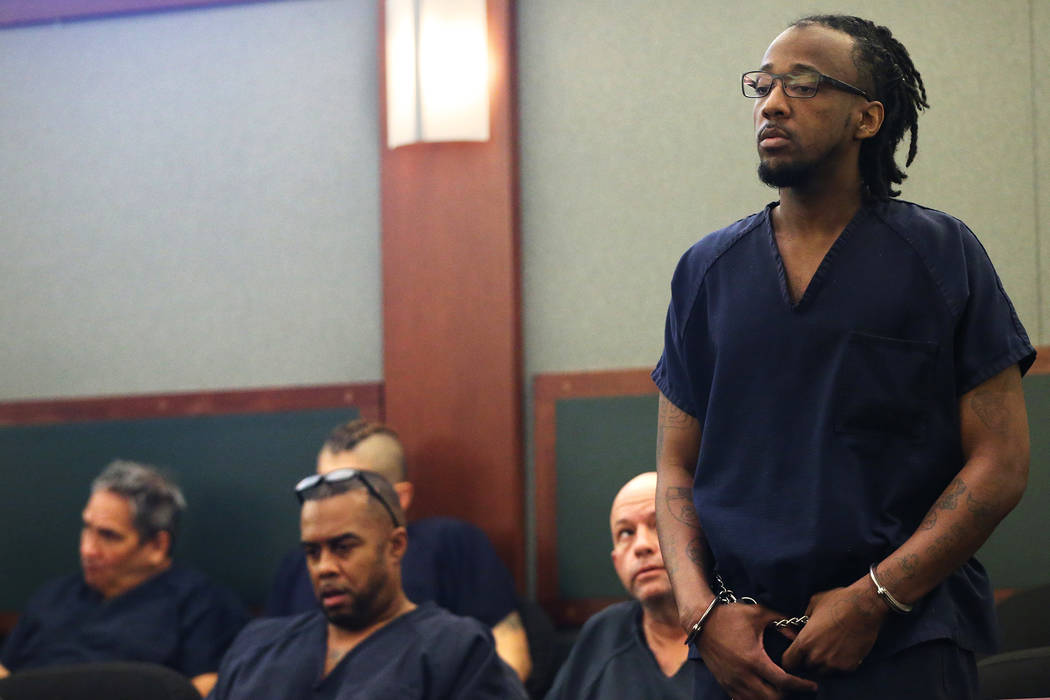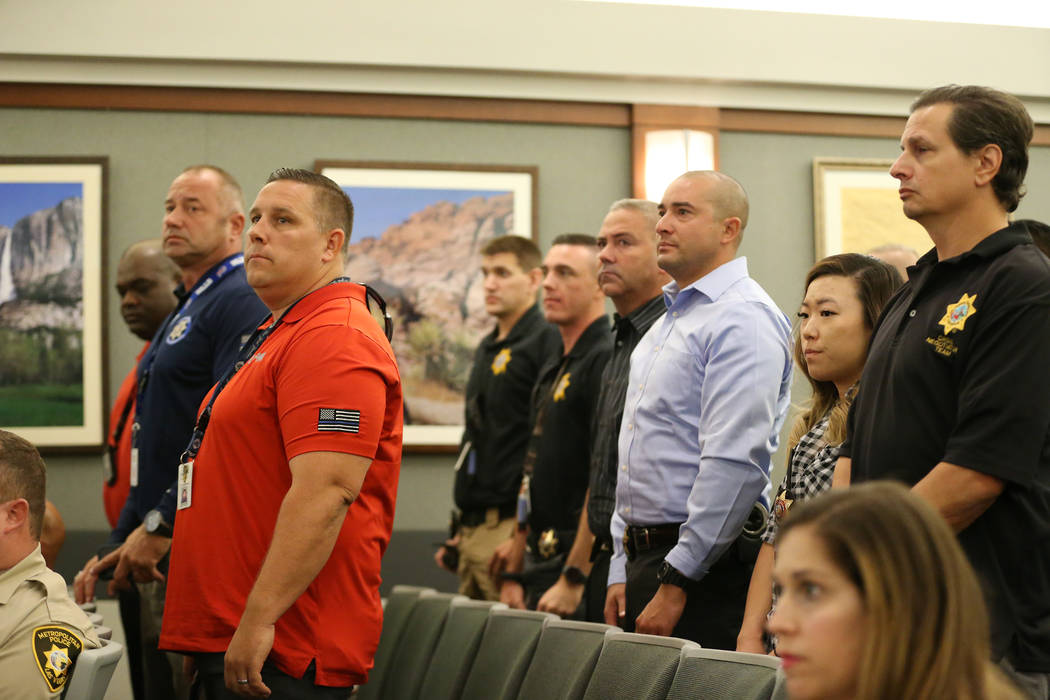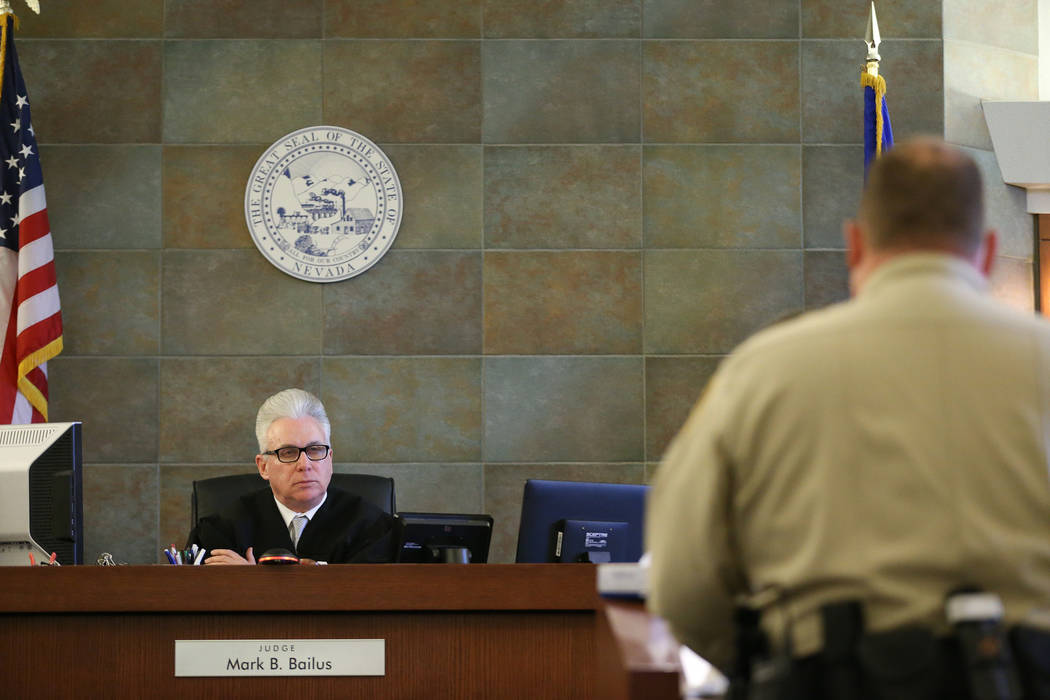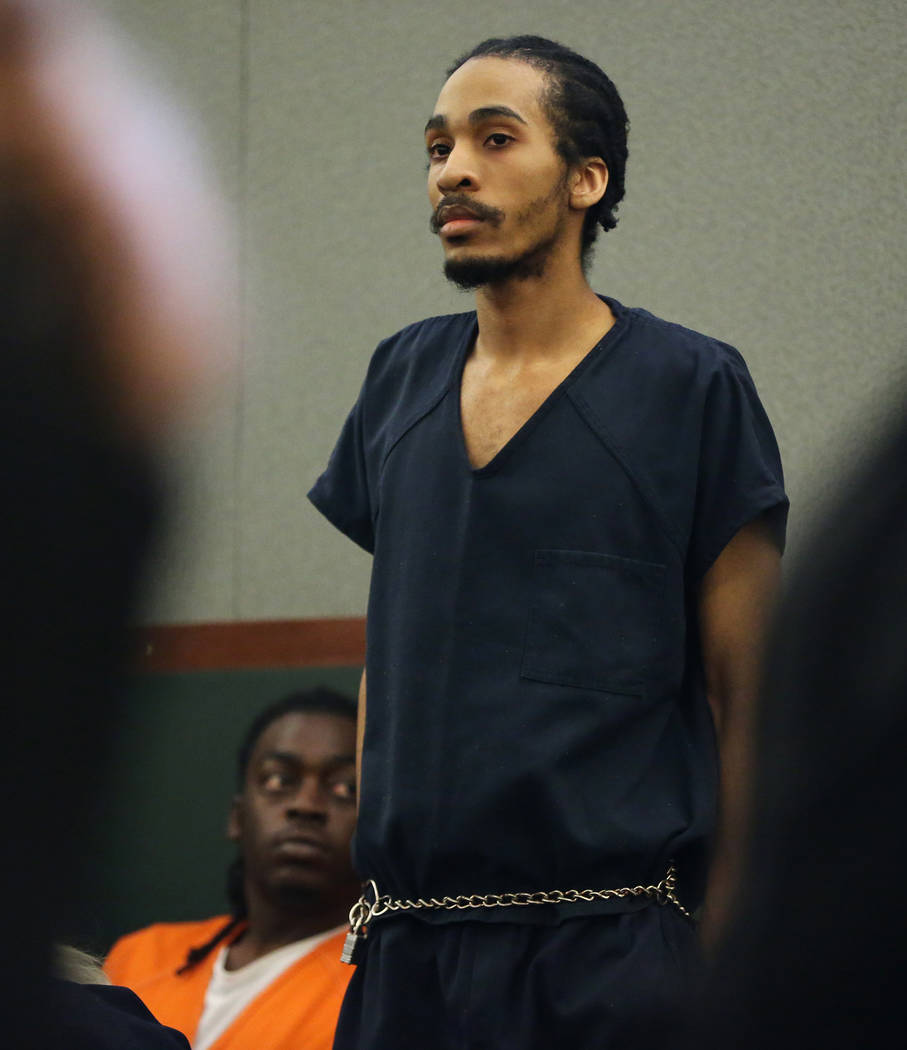 Responding to a home burglary, Las Vegas police officer Jeremy Robertson was met with gunfire.
A bullet pierced his upper right leg, and he dropped to the ground.
His mind raced to his pregnant wife, Melissa, and their then-18-month-old son, he told a judge Thursday before two men convicted in the shooting were sent to prison.
"I will never forget the moment I finally realized what had happened," Robertson said, wearing his beige uniform with a Purple Heart medal above his nameplate, standing on a right leg shortened after surgery to repair his wound. "I needed to do everything I could to survive to see them again."
Fellow officers carried him from the scene, and he spoke with his wife from a hospital trauma table.
District Judge Mark Bailus ordered Clemon Hudson, 23, and Steven Turner, 27, who were convicted by a jury in April of attempted murder and other charges, to serve 14 to 40 years behind bars.
In a courtroom packed with dozens of officers, Chief Deputy District Attorney John Giordani said the actions of Hudson and Turner "changed officer Robertson's life forever … and had a major impact on the law enforcement community."
Had the bullet struck Robertson 2 centimeters to the right, he probably would not have survived, the prosecutor said.
Hudson and Turner also were found guilty of battery with a deadly weapon resulting in substantial bodily harm, attempted burglary in possession of a deadly weapon and conspiracy to commit burglary.
In September 2015, officers responded to a home in the 6700 block of Oveja Circle, near Alta Drive and Rainbow Boulevard, where police said a 911 caller reported armed men in the backyard.
Defense attorneys said the crime was out of character for the two men, who had no previous criminal history.
After Robertson, then 37, was struck, officer Malik Grego-Smith, then 35, shot Turner in the left calf.
Contact David Ferrara at dferrara@reviewjournal.com or 702-380-1039. Find him on Twitter: @randompoker