Parents of Las Vegas shooting victim establish scholarship fund
September 30, 2018 - 2:43 pm
Updated September 30, 2018 - 8:50 pm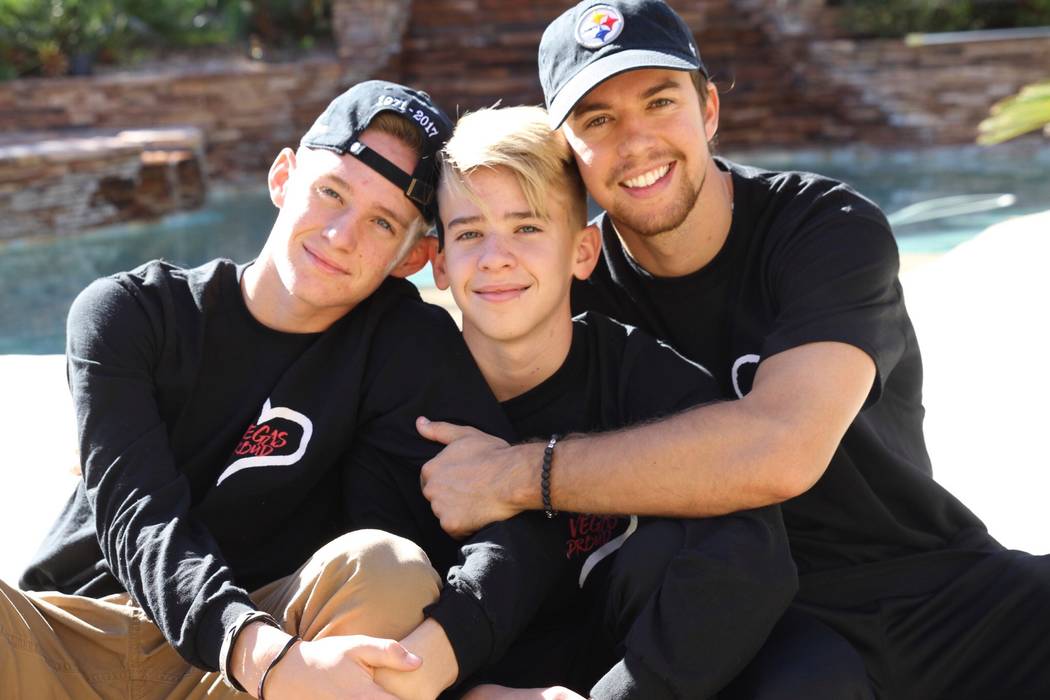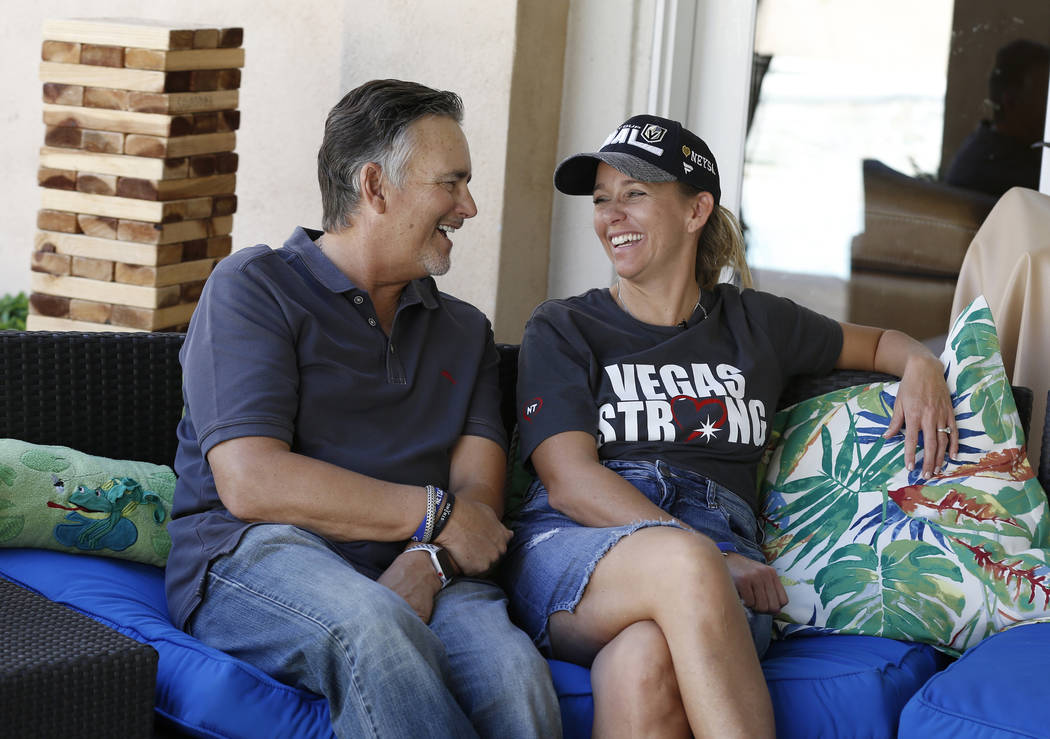 Neysa Tonks always wanted to send her sons to college someday. Now her parents are trying to give other young people the same chance.
Chris and Debbie Davis have launched the Children of the 58 scholarship in the memory of their 46-year-old daughter, who was killed in the Oct. 1 attack on the Route 91 Harvest festival.
The fund will provide college money to the school-age children of those who died in the Las Vegas shooting.
Chris Davis described Tonks — whose first name is pronounced "Neesha" — as a fun, spontaneous and resourceful single mom who worked hard to provide for her three sons, Braxton, 18, Kaden, 23, and Greysen, 14.
She built a successful career for herself in the tech industry despite never attending college, but she wanted her boys to have the opportunity to continue their educations if they wanted to. "That was super-important to her," Chris Davis said.
He said the idea for the scholarship came to them a few weeks after their daughter's death, when Braxton, then a senior at Palo Verde High School, began looking at where — or even if — he might be able to go to college.
"Neysa was the breadwinner of this house," her father said. "We thought if we were struggling with this, the other 57 families must be struggling as well."
An estimated 87 people lost a parent in the shooting, but not all of them were children. Chris Davis said 55 young people qualify for the scholarship, namely by being 21 or younger on Oct. 1, 2017.
Mynda Smith, Tonks' younger sister, came up with that number after months of research and communication with victims' families.
Smith said the scholarship is a way to honor her sister and help other grieving families while providing her and her parents a welcome distraction from their own sorrow.
To Chris Davis, the effort represented a way forward, "as we try to claw our way out of the darkness and find some light."
"If Neysa was here," Smith added with a smile, "she'd probably smack us on the head and tell us to get over it."
The family officially unveiled the Children of the 58 Loved and Never Forgotten scholarship foundation during a Sept. 14 news conference alongside Sen. Catherine Cortez Masto and Las Vegas City Councilman Steve Seroka. The Nevada Community Foundation will oversee the fund and accept tax-deductible donations on its behalf.
An endowment in Tonks' name also has been established at UNLV. The Neysa Davis Tonks Mentor Endowment Fund will provide financial support for students to participate in an on-campus mentoring program similar to the role she played to her co-workers and others.
"She was 5-feet-tall and 100 pounds and a huge mentor to people," Chris Davis said.
Smith said her parents "gave up their retirement" and moved into her sister's house in Summerlin immediately after the shooting so their grandsons could continue sleeping in their own beds and attending the same schools without being uprooted.
Chris Davis said it took awhile to figure out the finances and the logistics of it all, but Braxton was eventually admitted to three colleges. He started classes in August at Dixie State University in St. George, Utah, where he plans to study dermatology.
"The boys are resilient. They are doing OK," their grandfather said. "With the anniversary coming up, we're keeping our wings spread tight around them. It's going to be emotional."
Contact Henry Brean at hbrean@reviewjournal.com or 702-383-0350. Follow @RefriedBrean on Twitter.
How to donate
Tax-deductible contributions to the Children of the 58 Loved and Never Forgotten scholarship fund can be made online at https://www.gofundme.com/children-of-the-58.
More information on the scholarship is available by calling Jane Ramos at the Nevada Community Foundation, 702-892-2326.
Donations to UNLV's Neysa Davis Tonks Mentor Endowment Fund can be made by going to https://netcommunity.unlv.edu/givetolibraries and scrolling down to the fund's name.