Las Vegas shooting victim: Neysa Tonks, Las Vegas
October 2, 2017 - 6:40 pm
Updated October 9, 2017 - 10:02 am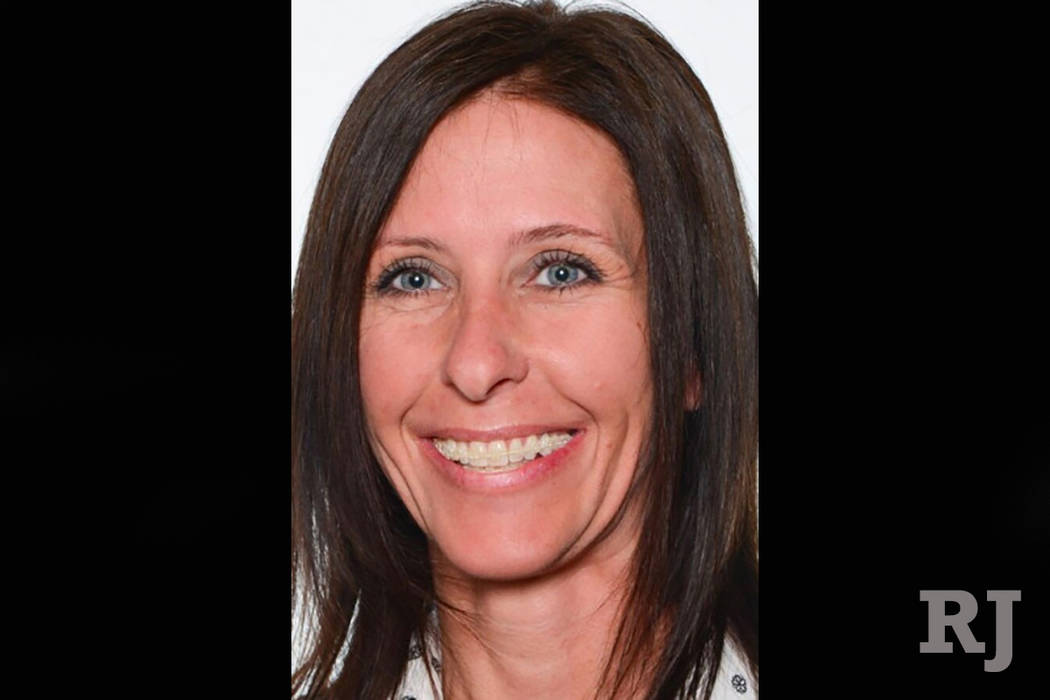 Those who knew Neysa Tonks remember her as being the life of the party. In many ways, Tonks and Las Vegas seemed like a perfect match. She loved going to concerts, laughing and was not afraid to try new things.
"She was a fireball from the minute she got up in the morning to the time she went to bed," said her father Chris Davis. "Everyone loved Neysa. She was very adventurous and spontaneous. She was just so full of life."
Chris said Tonks had many hobbies, including water skiing, zip lining and traveling. She once competed in the endurance event series Tough Mudder with very little training and enjoyed hiking and jumping off waterfalls.
Her Instagram feed echos those memories.
It is filled with videos of live bands playing — everything from Anthrax to Sting — and plenty of photos from trips with her children. The last video was taken at the Route 91 Festival and showed Sam Hunt playing onstage.
The 46-year-old Las Vegas resident and mother of three, was one of the 58 people killed Sunday in the shooting at Route 91 Harvest Festival.
Her mother, Debbie Davis, said she will always remember how Tonks would just "light up a room and emulate happiness."
It's something that, Debbie says, was passed down to her children Kaden, 24, Braxton, 17, and Greysen, 14.
"She taught them independence, but she also wanted them to be positive," Debbie said. "She didn't like negativity. That's one thing we all remember. She would always say, 'Don't be a hater.' Whether it came to food, people or animals she instilled in them to remain positive."
Chris recalls Tonks' winter tradition of stuffing hundreds of backpacks with supplies that were delivered to the less fortunate by her and her sons. Her compassion resonated with others.
"Neysa was more than just a professional associate," wrote Mark Swaffer on her GoFundMe page. "Her personality and character were infectious to everyone around her. She was filled with compassion and was one of the first of my colleagues to offer condolences when my wife passed six months ago. I will never comprehend how so much innocence was stolen on this day, nor how I was so blessed that my daughter made it out of there without serious injury. All my prayers to the boys and the rest of Neysa's family."
Despite the rollercoaster of emotions, the family said they've managed to laugh a bit as they remember all of the things Tonks used to say. They are sure she lived life to the fullest.
"She lived more in 10 years than most of us will live in 30," Debbie said. "She had a beautiful life. She had plans to retire early and spend the rest of her life with her boys. She didn't get cheated out of that, but her dream was cut short."
A celebration of her life will be held for family and friends at 5:30 p.m. Oct. 9 at Red Rock Casino Resort & Spa, 11011 W. Charleston Blvd. In lieu of flowers, the family requests donations in support of her children be made to her GoFundMe page at gofundme.com/NeysaTonks.
As of Sunday afternoon, more than $217,940 was raised by 1,749 people.
Tonks was raised in Utah and moved to Las Vegas in 2004. She worked at Technologent, an Irvine-based computer software company.
Her parents said that the last photo they received was of Tonks at the Route 91 Harvest Festival smiling with a cowboy hat on.
"She looked so amazing that night," Chris said. "She was the kindest, most generous and enlightened person we know."
"She was the best daughter we could have," Debbie added. "It's truly not fair that she's gone."
Contact Sandy Lopez at slopez@reviewjournal.com or 702-383-4686. Follow @JournalismSandy on Twitter.