Raw audio: Mandalay Bay security guard reports Las Vegas shooting
October 27, 2017 - 4:19 pm
Updated October 27, 2017 - 4:54 pm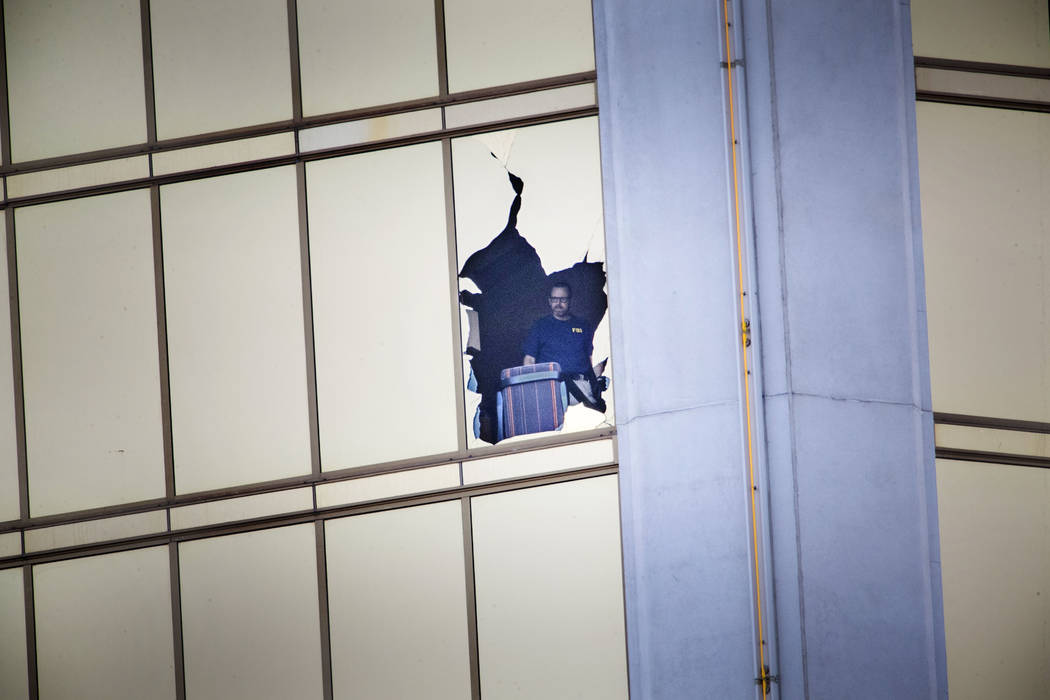 MGM Resorts International on Friday released the audio recording of a security guard reporting the Las Vegas Strip shooting.
The call is one of the earliest reports of the shooting, which caused 58 deaths and 546 injuries. The recording has no indication of when Mandalay Bay security guard Jesus Campos made the call.
"Hey, there are shots fired," Campos tells a dispatcher in the 24-second audio recording. He then gives Paddock's room number, 32-135.
The 25-year-old security officer was shot in the leg while approaching the suite from which the gunman opened fire.
Campos has been staying at an MGM property at the company's expense following the Oct. 1 shooting on the Strip.
He has been publicly mum about his experience outside of one TV interview with Ellen DeGeneres.
On Friday, his Las Vegas lawyer, Frank Flansburg III, told the Las Vegas Review-Journal that Campos chose DeGeneres and no one told him what to say on the program.
Flansburg said his client backed out of planned interviews with news organizations earlier in the month because he felt overwhelmed.
Campos was told there would be two interviews and it turned out to be five, with up to another 15 at a later date, Flansburg said.
"When he heard those numbers, it made him anxious and nervous," Flansburg said. "It wasn't something he wanted to do."
Contact Wade Tyler Millward at wmillward@reviewjournal.com or 702-383-4602. Contact Jeff German at jgerman@reviewjournal.com or 702-380-4564. Follow @wademillward and @JGermanRJ on Twitter.