Teen driver gets jail time in crash that killed Nellis senior airman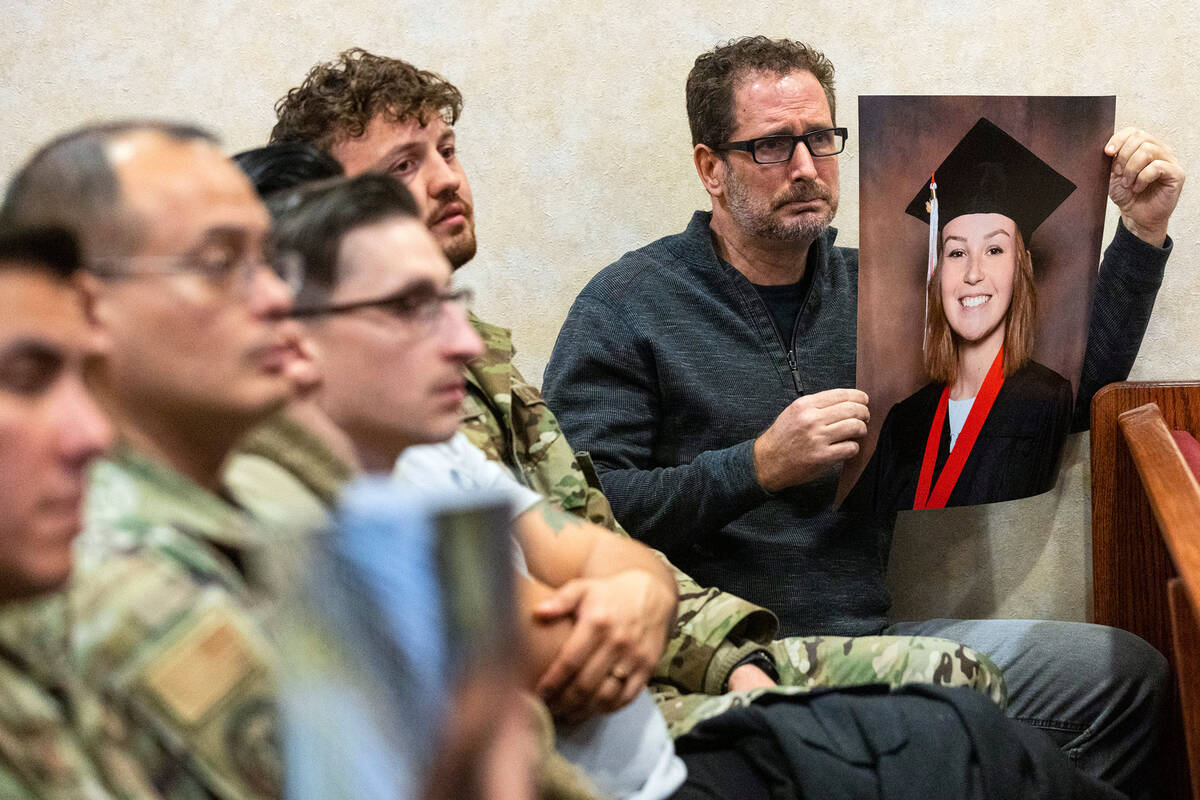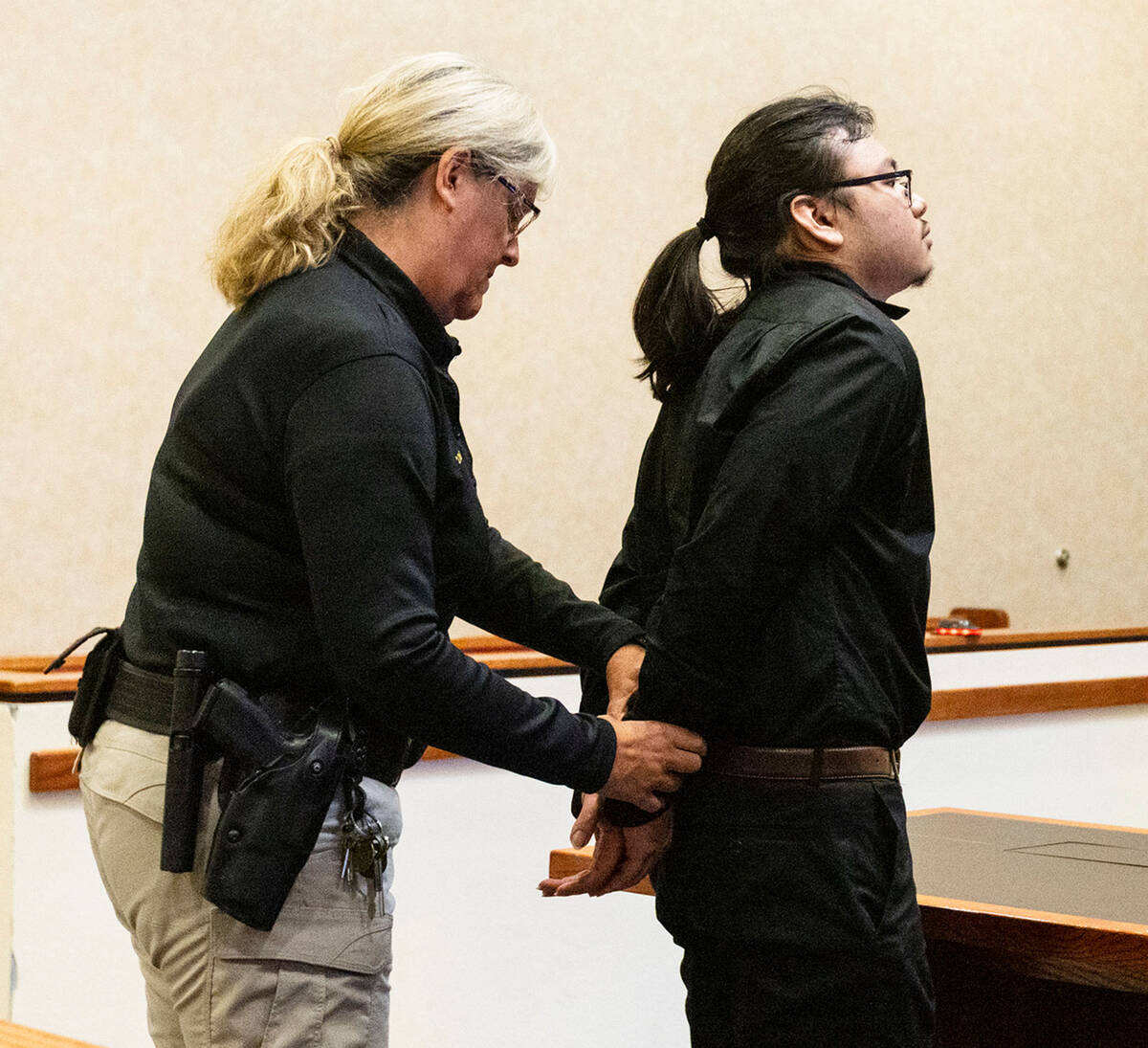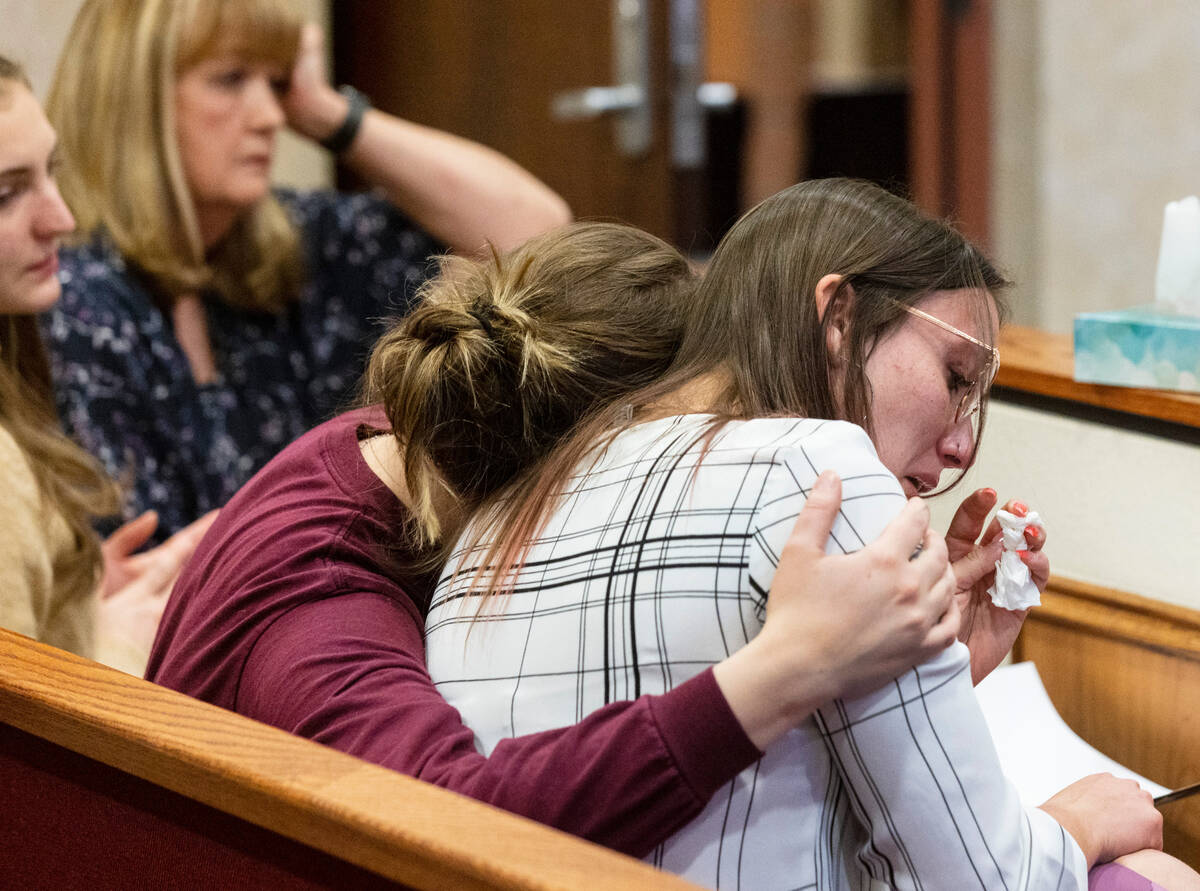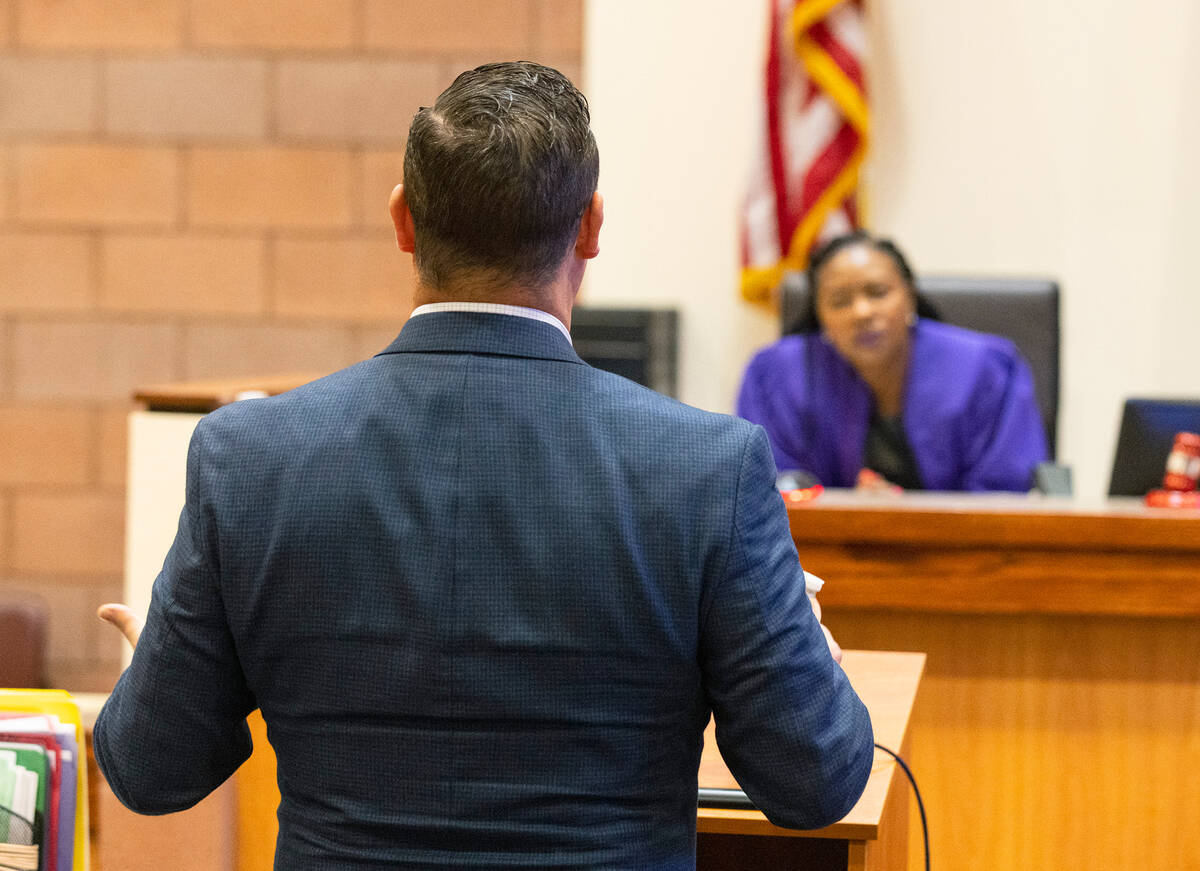 A teenager left a North Las Vegas courtroom in handcuffs Thursday after he was sentenced for crashing his vehicle into another, killing an Air Force senior airman.
Brandon Iglesias was 18 when he sped through the intersection of West Deer Springs Way and Gliding Eagle Street on the afternoon of July 4, causing a crash that killed 22-year-old Brooklynn Fellure.
During a sentencing hearing Thursday, North Las Vegas Justice of the Peace Belinda Harris sentenced Iglesias to 90 days in jail and 200 hours of community service. The justice also ordered him to stay out of trouble for a year, complete high school and continue seeing a therapist.
Fellure, a senior airman who worked in the 57th Aircraft Maintenance Squadron at Nellis Air Force Base, was preparing to become a firefighter after receiving her certification as a paramedic.
Dozens of airmen filled the seating in the small North Las Vegas courtroom on Thursday.
Her sister, Rhiannon Fellure, 24, was driving the two women at the time of the crash.
"I'll never go to her wedding," Rhiannon Fellure said Thursday. "I'll never meet her children. I'll never learn more about her as she learned more about herself."
The sisters had just signed a lease in Brooklynn Fellure's name for an apartment they were scheduled to move into days before the crash. They had been sharing a bed in Brooklynn Fellure's apartment, so the crash left Rhiannon Fellure homeless and forced her to move to Texas to live with her parents.
"This car accident broke my faith in the world," Rhiannon Fellure said. "It slaughtered my belief that being intentional with your actions results in desirable outcomes."
A torn family
Iglesias was originally charged with two felony counts of reckless driving resulting in death or substantial bodily harm, but he pleaded guilty in December to one misdemeanor count of vehicular manslaughter, which carries a maximum sentence of 180 days.
Before Harris delivered her sentence, defense attorney Augustus Claus said he disagreed with the crash reconstruction report. He insisted Iglesias was driving 45 mph and not 63 mph in the 35 mph zone, as police had said, and Claus argued that everyone speeds.
"Everyone, 100 percent of drivers speed," he said. "You can't go the speed limit. If you do, then you impede traffic."
Christopher Fellure said his daughter went into the Air Force to follow in his footsteps. He spent nearly 25 years in special operations in the military before retiring to spend more time with his daughters, he said.
He also said he has early onset Parkinson's and suffers from memory loss after an explosion during his service.
"My fear is losing the memory of my daughter," Christopher Fellure said, breaking down into tears. "The impact this has had on my family, it's tearing us apart."
Before he was sentenced, Iglesias mumbled a few sentences to the judge, ending with, "I was going 45 miles per hour, but I would never wish this upon anyone."
Lisa Fellure said her oldest daughter suffered a concussion in the crash, and her youngest had multiple brain bleeds, internal decapitation, bruises, skin tears and a broken collarbone.
"Everyone here calls this an accident," Lisa Fellure said. "His brakes didn't fail. No one hit him from behind and sent him into the intersection. The tire on his car didn't blow. Those are accidents. He chose to break the rules."
As part of his sentencing, Iglesias is required to volunteer at one of the three organizations Lisa Fellure suggested: Habitat for Humanity, the 22 Warriors Foundation or Horses4Heroes.
"We hope this gives him time to think so that hopefully he will come out and he will be productive like Brooklynn was," Lisa Fellure said after the hearing.
The Fellures plan to work with Jason Pathcett, the father of a boy who was killed last year, during the legislative session to pass tougher criminal penalties for reckless drivers who cause injury and death. Rex Pathcett, 13, died three months before Fellure after he was struck by a car while riding his scooter in front of a Henderson middle school.
Contact Sabrina Schnur at sschnur@reviewjournal.com or 702-383-0278. Follow @sabrina_schnur on Twitter.