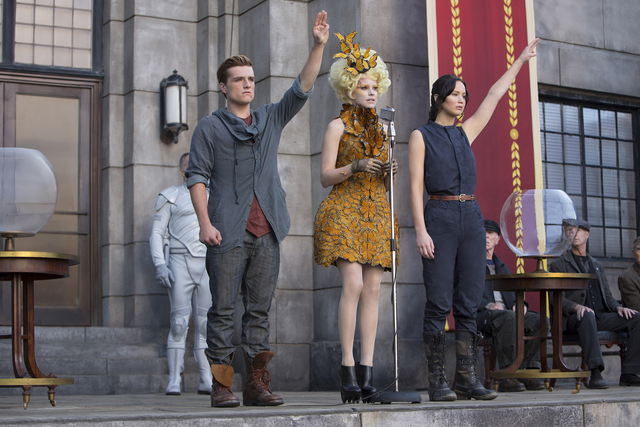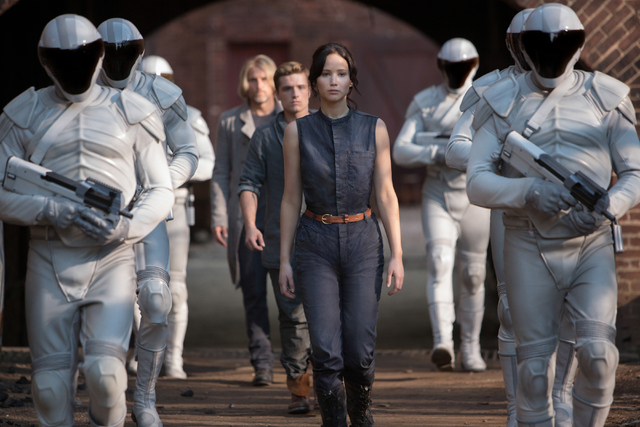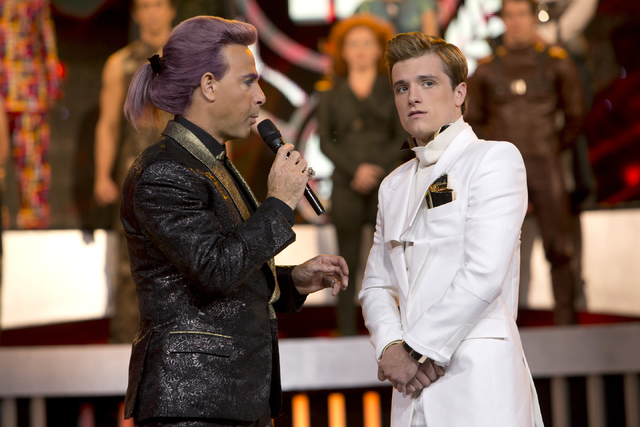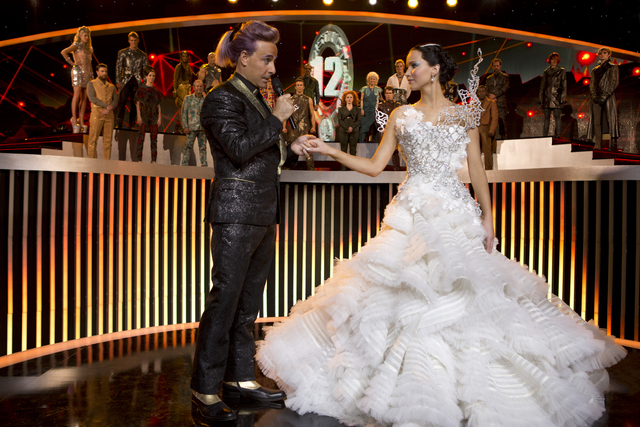 Was it really only a year ago that everybody was still freaking out over "Twilight" and declaring themselves Team Edward or Team What's His Name?
Now it's as though all that time spent in Forks was just a cloud-covered, melancholy dream.
I've never read any of the books, and I don't intend to. But after having seen the first two "Hunger Games" movies and four of the five "Twilights," there's no doubt which makes for the better young-adult film franchise.
Here are 10 reasons why "The Hunger Games" trumps "Twilight":
Jennifer Lawrence.
The cast as a whole. Lawrence has an Oscar plus another nomination. New-to-the-cast Philip Seymour Hoffman has one and three other nominations. Woody Harrelson was nominated twice, and Stanley Tucci was once. Then there's the presence of Donald Sutherland, Jeffrey Wright, Elizabeth Banks and Amanda Plummer. Aside from Anna Kendrick's Oscar nomination for "Up in the Air," the "Twilight" cast barely registers a pulse.
The writing. Before penning the "Catching Fire" screenplay, Simon Beaufoy won an Oscar for writing "Slumdog Millionaire" and was nominated for his scripts for "The Full Monty" and "127 Hours." Co-writer Michael deBruyn, working under his real name, Michael Arndt, won an Oscar for "Little Miss Sunshine" and was nominated for "Toy Story 3." Before she started the "Twilight" scripts, Melissa Rosenberg's highest-profile gig was writing three episodes of "The O.C."
Jennifer Lawrence.
Katniss doesn't mope.
Bella throws her life away to be with Edward, whom she barely knows. Katniss throws her life away to save her little sister. She rarely seems all that interested in Peeta or Gale.
Neither Peeta nor Gale sparkle.
They also don't stubbornly refuse to wear shirts.
Sure, "Catching Fire" features Katniss wrestling with some seriously pissed-off baboons. But even those are better than goofy CGI werewolves.
Did I mention Jennifer Lawrence?
"The Hunger Games: Catching Fire," which also stars Josh Hutcherson and Liam Hemsworth, opens Friday, Nov. 22, and is rated PG-13.