15 ways to stay entertained over winter break in Las Vegas
December 22, 2017 - 10:41 am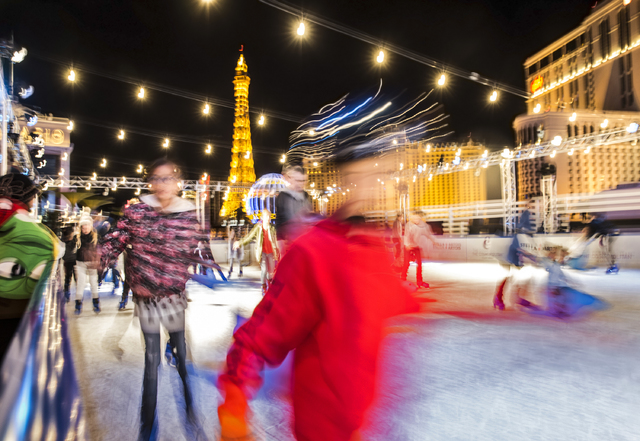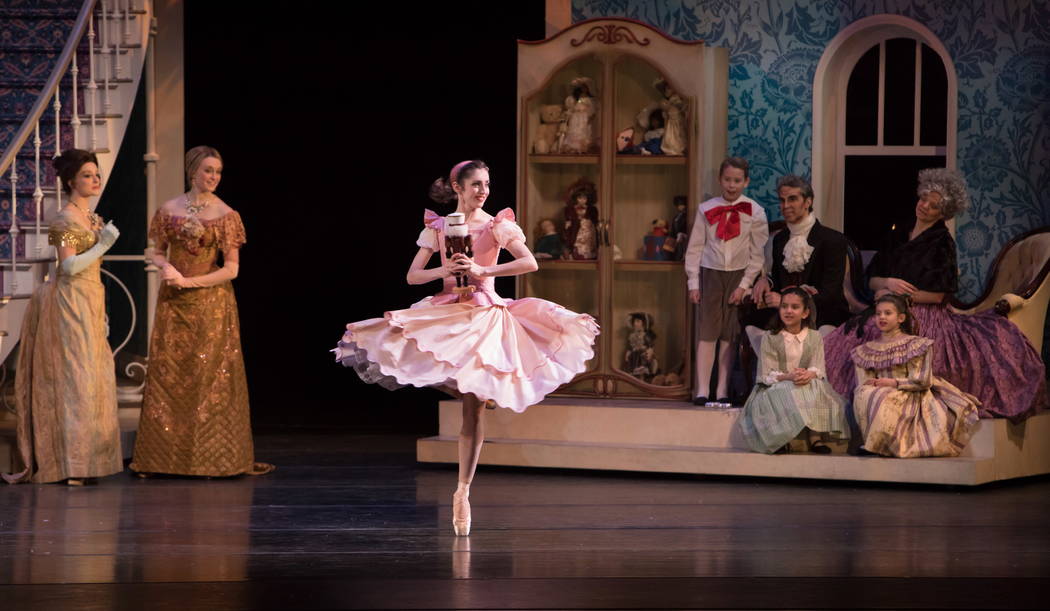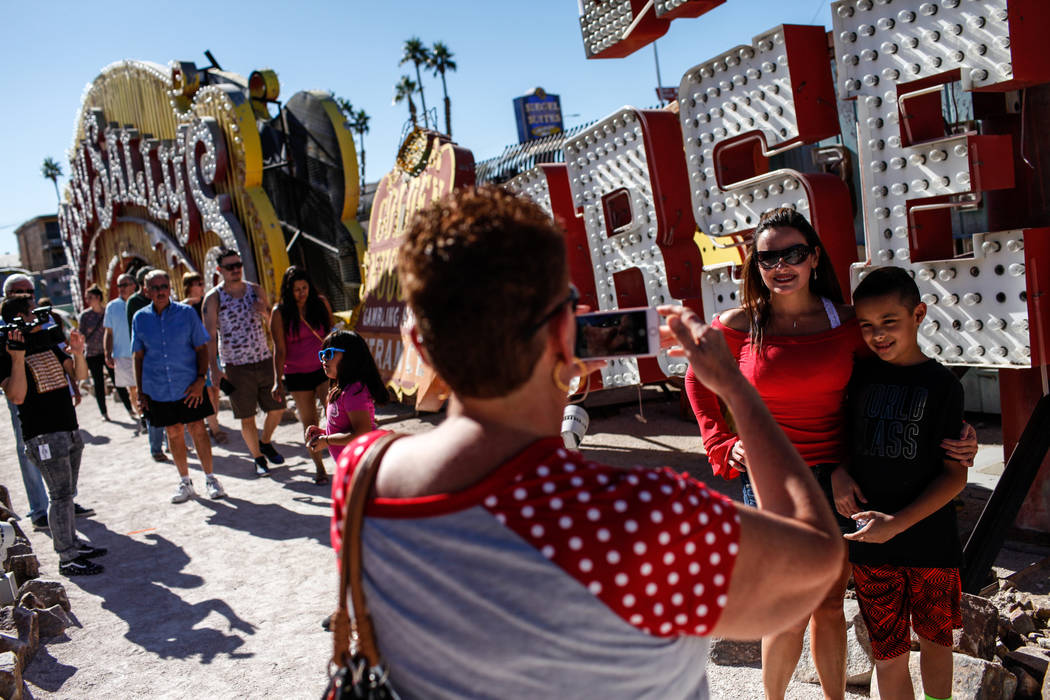 You gaze at them. They stare back at you. Two words hang in the air between you: WINTER BREAK.
Fear not, parents. Vegas bubbles over with activities to keep you and the kids occupied until the little darlings are summoned back to the classroom:
Don't hog the popcorn: Typical "Sin City" activities might not be so kid-friendly, but think "Cineplex City" and dive into the holiday movie season. Choice options within the PG/PG-13 range include adventure sequel "Jumanji: Welcome to the Jungle" with Dwayne "The Rock" Johnson, Jack Black and Kevin Hart; the animated tale "Ferdinand" (about "a giant bull with a big heart"); Hugh Jackman inhabiting the larger-than-life persona of P.T. Barnum in "The Greatest Showman"; and of course, "Star Wars: "The Last Jedi" (need we even explain?)
Rink-a-dink-a-doo: Instead of Vegas baby!, go Ice, Ice Baby (minus the rap) and strap on the blades at The Cosmopolitan of Las Vegas' rooftop ice rink — also featuring s'more-roasting by the fire, light snow showers and seasonal culinary goodies (through Jan. 10; cosmopolitanlasvegas.com). Or opt for the Rock Rink, complete with holiday train rides on The Lawn at Downtown Summerlin (through Jan. 2; downtownsummerlin.com).
Light me up: How much is too much? When it comes to LED holiday lights, not 3 million, which is how many illuminate a 2½-mile course through Las Vegas Motor Speedway (through Jan. 7, glitteringlightslasvegas.com). Prefer to turn down the wattage a smidge? Ethel M's 3-acre cactus garden brightens up with 1 million-plus lights (through Jan. 1, ethelm.com).
Shutterbugging: Photogenically speaking, few sites can top the Neon Museum, which continues to offer its "golden hour photo walks" in its Neon Boneyard at sunset. Shutterbug enthusiasts are welcome to shoot the world-famous sign collection, which should continually dazzle the whole family (4 p.m. Wednesday and Jan. 2, 4:30 p.m. Jan. 12; neonmuseum.org).
Wonder of wonders: Will the wonders of winter never cease at the Discovery Children's Museum? Children can explore the chilly solstice through the museum's planetarium experience and interactive "read-alouds" with wintry-style stories; design a 3-D snowman sculpture and glistening snowflakes; and watch winter-themed movies (Saturday-Jan. 7, discoverykidslv.org).
March-two-three-four: Everyone — especially children — loves a parade. In Summerlin, the holiday parade has been stepping off in high style at Park Centre Drive since mid-November, complete with floats, toy soldiers, snowflake princes and princesses, nutcrackers, holiday music and snow. This weekend is your last chance to get in on the seasonal celebration (6 p.m. Friday-Sunday, downtownsummerlin.com).
Park it: Come all ye faithful Las Vegans to a serious seasonal soiree known as "Holiday in the Park," which transforms The Park and Toshiba Plaza into an immersive shindig that includes a holiday marketplace, strolling carolers, an ice-skating rink, a glowing 80-foot silver fir — and yes, a chance to visit with The Big Guy with the big beard and bigger belly (through Jan. 7, parkvegas.com).
The Big Guy gets around: Ya know him, ya love him, ya can't control eight reindeer without him. And at the Winter's Village at Green Valley Ranch Resort, you can get your four-hour fill of Santa just before he takes his yearly voyage across the sky. While you're there, sip warm apple cider or hot cocoa and nosh on an array of holiday treats: polar bear pretzels, snowy cake pops, "wonderland cupcakes" and "fire pit s'mores" with gourmet chocolate (2-6 p.m. Saturday, greenvalleyranch.sclv.com).
Into the woods: Tradition demands a trek to the Magical Forest at Opportunity Village. Odds are you'll be highly entertained by the Forest Express Passenger Train, an "enchanted carousel," the "Boris the Elf" experience, an avalanche slide, The Blizzard mini roller coaster, mini golf and a Santa's workshop. Plus hundreds — and we do mean hundreds — of trees, more than earning its "forest" designation (through Dec. 31, opportunityvillage.org).
The Wild bunch:Ready to paint the town red and green? Then do it at Wet 'n' Wild's Christmas Town. On the Yuletide agenda at the watery wonderland: 3 million-plus lights, a synthetic ice rink, a 40-foot Christmas tree, a 100-foot sledding hill, paintball zone, a "Polar Express" train ride and "Blitzen's Bounce House Bonanza." Christmas doesn't get much more Christmas-y (through Dec. 31, closed Christmas Eve and Christmas Day, wetnwildlasvegas.com).
What a 'Nut': Let's face it: It's not Christmas without a performance of "The Nutcracker," which — especially if the kids haven't seen it — is a must. Join Nevada Ballet Theatre for the annual, elaborately staged Tchaikovsky chestnut at The Smith Center's Reynolds Hall, choreographed by ex-NBT artistic director James Canfield (Friday through Sunday, the smithcenter.com).
Scuba-Doo: Tank-fully, there is this holiday treat: Santa underwater. We can't imagine his belly-full-o'-jelly physique in a bathing suit, but he (and his elves) dive into the Silverton's aquarium — stocked with sharks, stingrays and tropical fish — and he's even miked up to listen to kids on the other side of the glass. Can we get a ho (gurgle)-ho (gurgle)-ho (gurgle)? (Saturday-Sunday, Dec. 30-31; silvertoncasino.com).
Mega-flower power: Allow your Christmas spirit to, well, flower at Bellagio's annual holiday display at its conservatory and botanical gardens, which explodes in color via thousands of poinsettias and twinkling lights, capped by a 42-foot tree bedecked with 2,500 ornaments and 7,000 lights, with a model train circling it. Don't forget to ogle the 12-foot snow globes and polar bears made of flowers (daily, bellagio.com)
Linq-ing up: Xmas spirit wafts up from every corner of the Linq Promenade — i.e., its "Winter PARQ" — this season. Rife with holiday decorations, music and carolers, the entertainment district also features a snowy 30-foot hill — yes, the snow is the real flaky stuff — designed especially for tubing. And don't forget (as if you could possibly miss it) the Las Vegas High Roller, boasting the distinction of being the world's largest Ferris wheel, from which you can get a bird's-eye view of the Strip dressed in its dazzling holiday finery.
Puppet-master blaster: Our famed Strip has always been hip to Christmas with many shows turning holiday-themed. One of the most prominent is Terry Fator's "A Very Terry Christmas" at the theater named for him at The Mirage, where the ace ventriloquist and "America's Got Talent" winner injects heartfelt holiday cheer into his show that features his extensive array of puppet pals. All of it is capped by Fator's rendition of his self-penned tune, "Christmas in Vegas" (Monday-Thursday, Dec. 30; mirage.com).
Contact Steve Bornfeld at sbornfeld@reviewjournal.com. Follow @sborn1 on Twitter.