Seven Magic Mountains may stay longer in Nevada desert
February 14, 2018 - 3:17 pm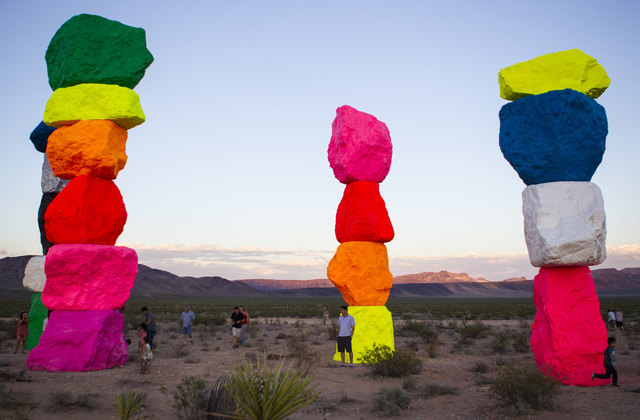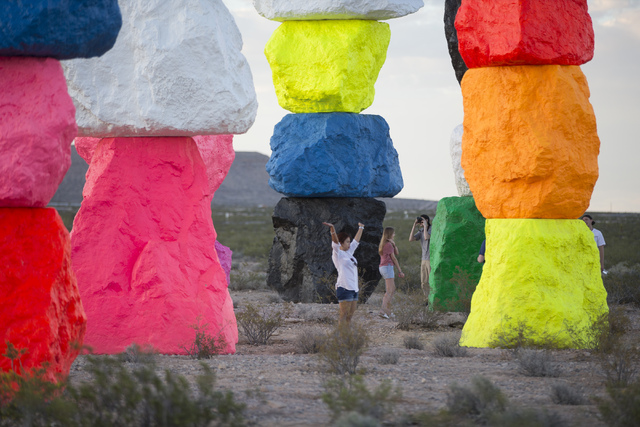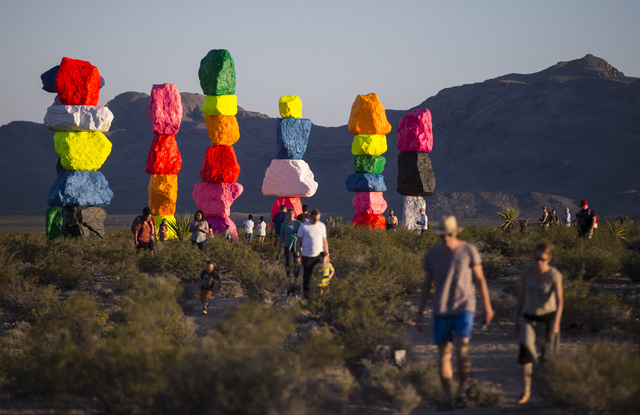 Through the end of the year — and, possibly, beyond.
That's the immediate future for Seven Magic Mountains.
The painted rock totems — located south of Las Vegas off Interstate 15 — opened in May 2016 for an announced two-year run.
Instead, the environmental art installation — a smaller Stonehenge with a Day-Glo paint job — will remain in place through 2018.
"Due to the incredible success of the installation since its opening, artist Ugo Rondinone has expressed a strong desire to explore ways to keep the artwork on view at its current site," according to a statement issued by Reno's Nevada Museum of Art, which partnered with the New York-based Art Production Fund to bring Seven Magic Mountains to the desert between Jean and Sloan.
"At the end of this year is 100-percent certain," according to museum spokeswoman Amanda Horn, who added that "we're working on a longer-term plan" at the location, which is controlled by the Bureau of Land Management.
Drawing 1,000 visitors a day to the site, Seven Magic Mountains has emerged as "a destination," she said, noting that the museum has received numerous requests from visitors — and those planning to visit — saying, " 'Please don't take it away.'"
But keeping the $3.5 million installation open is "a lot of work," Horn said. "It requires an operations plan — and investment. Who's going to take care of it and steward it?"
Las Vegas Review-Journal reporter Carol Cling contributed to this story.