UNLV fine arts dean makes Las Vegas her latest stop in a life of music
April 25, 2017 - 10:28 am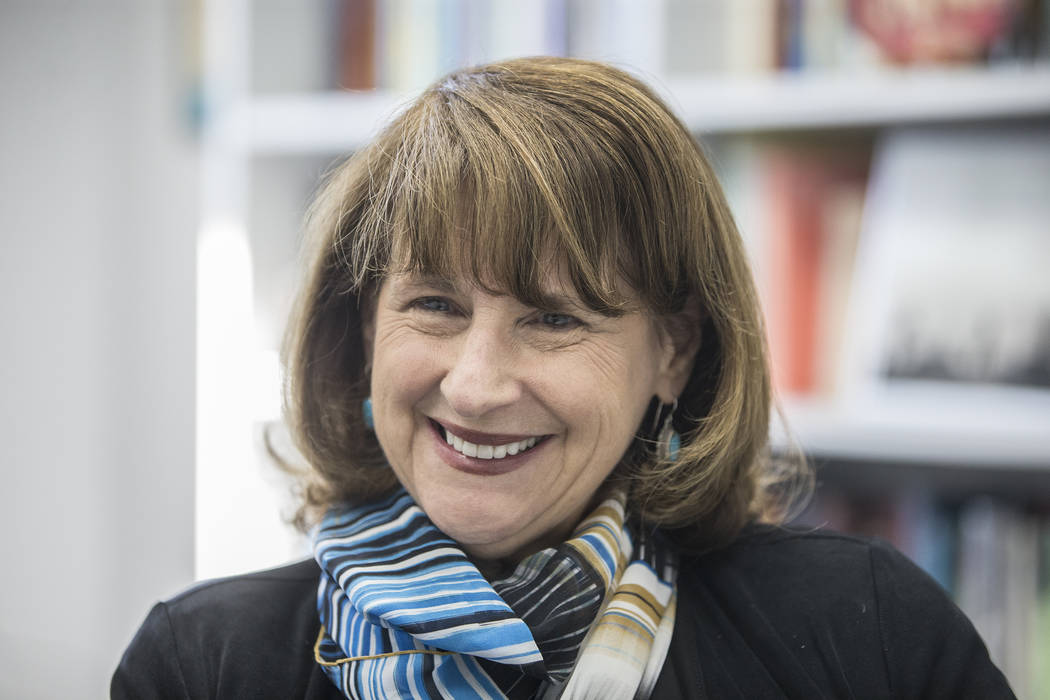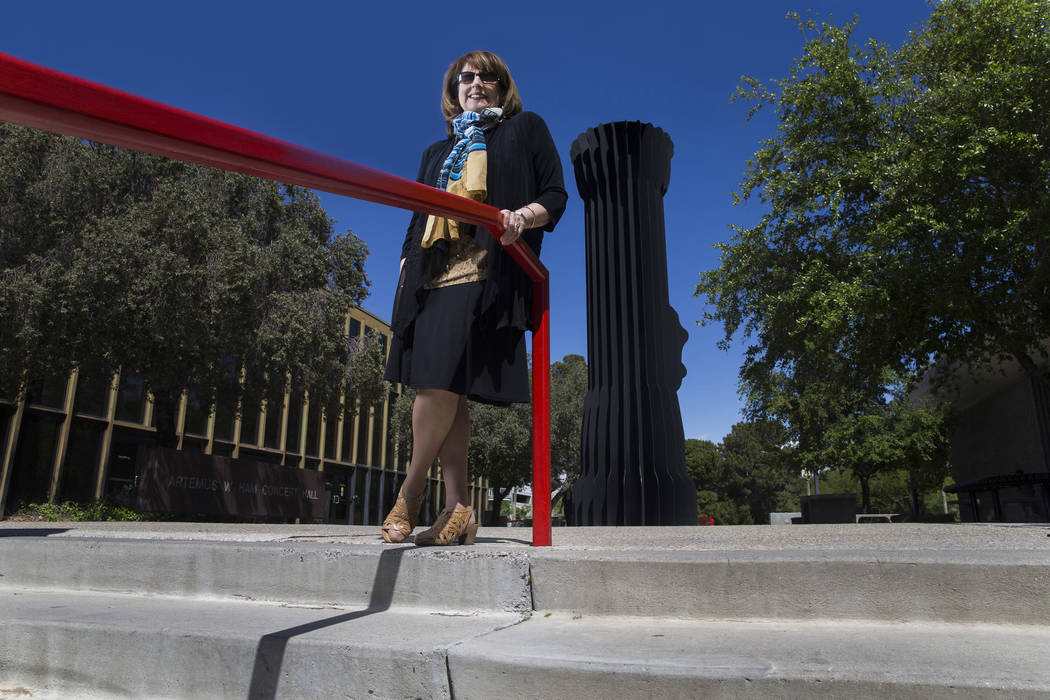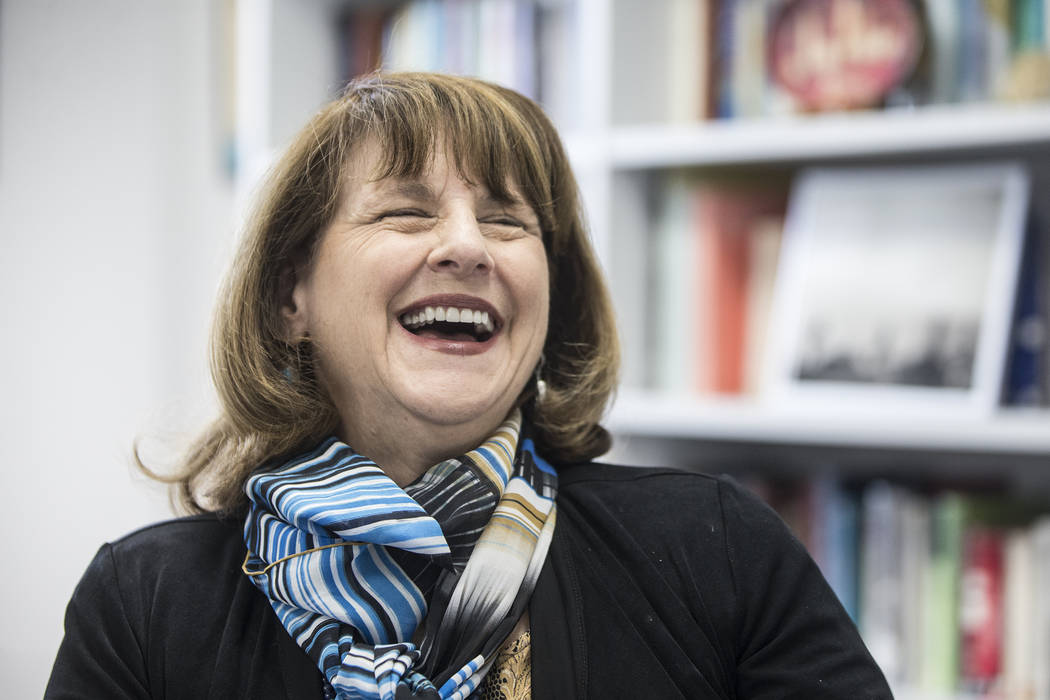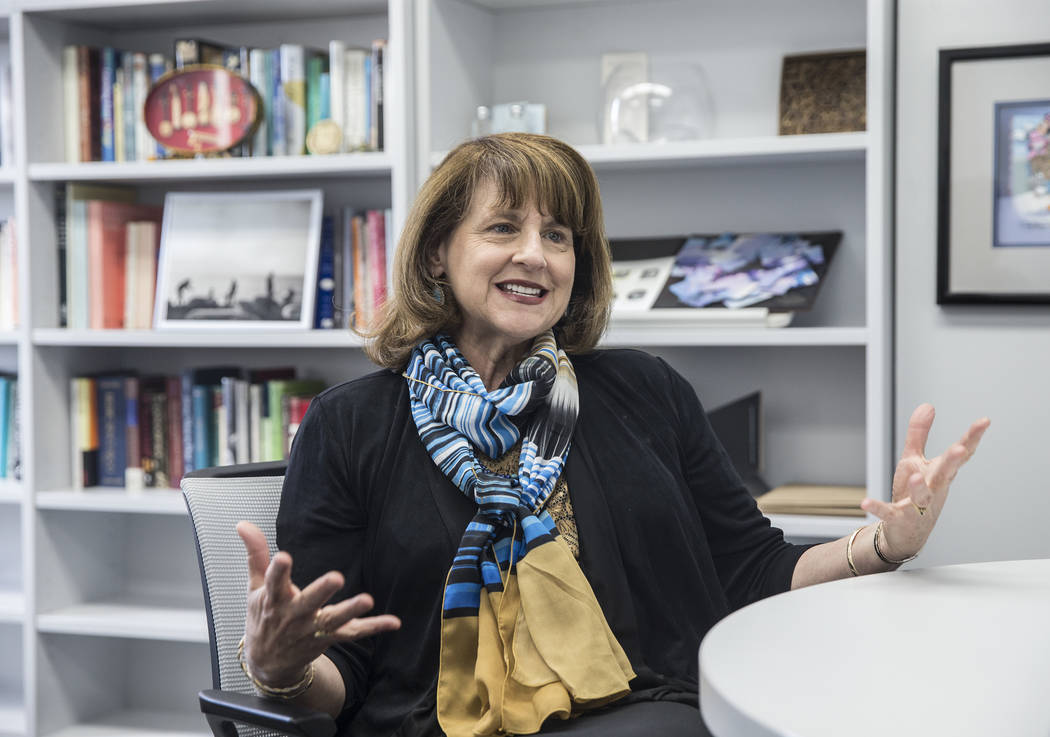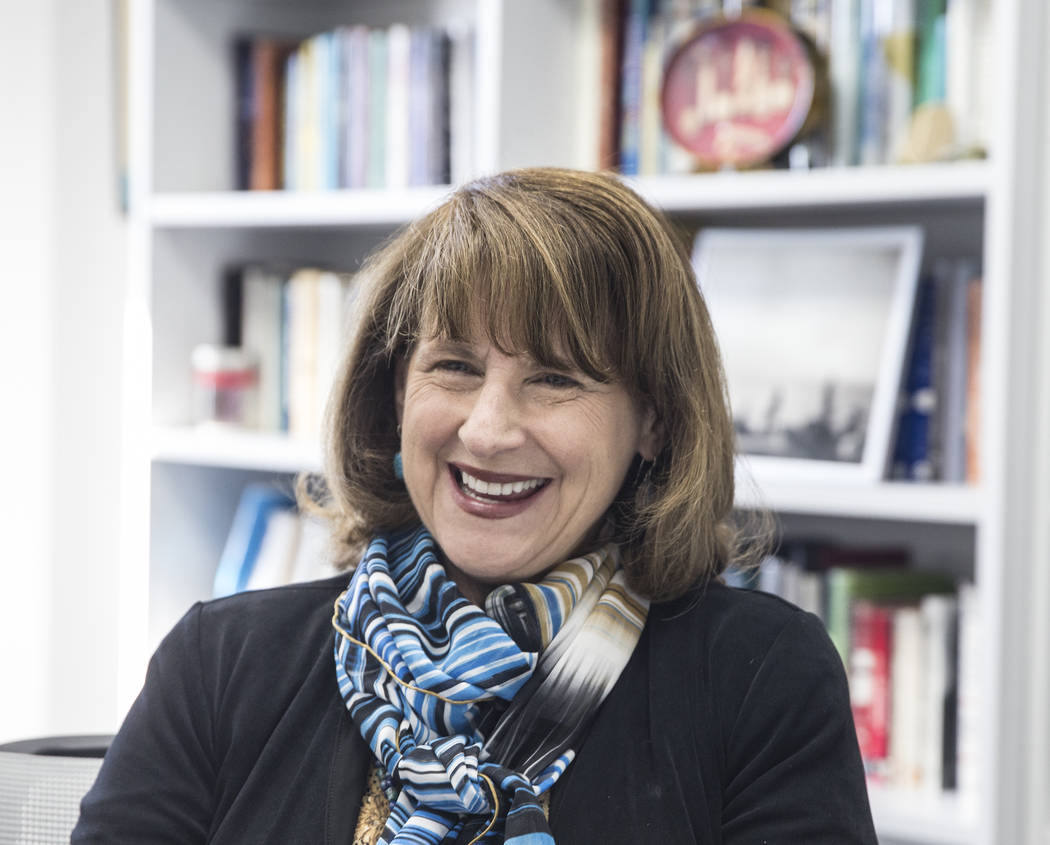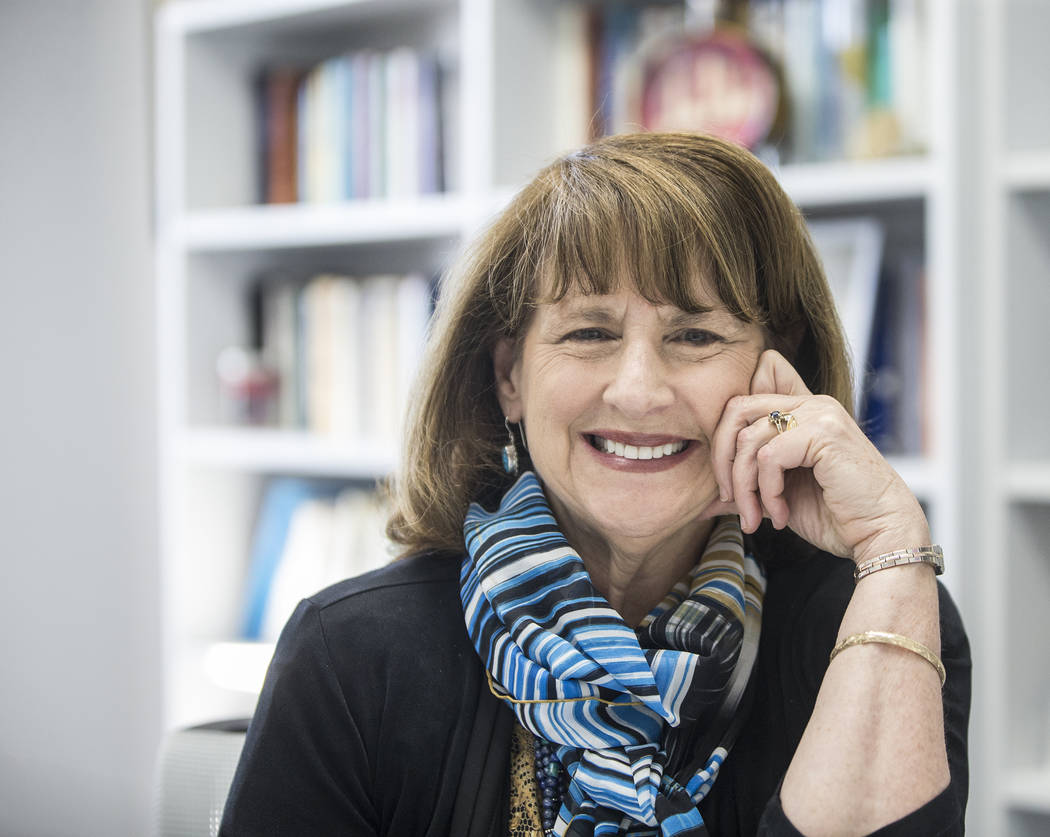 Vegas Voices is a weekly question-and-answer series featuring notable Las Vegans.
Nancy Uscher believes "life is an adventure." Make that adventures.
Her UNLV office — the one she occupies as dean of the College of Fine Arts — reflects that belief, with keepsakes of her adventures as musician and educator.
On one wall, there's a poster from a Berlin music festival. A shelf displays a distinguished alumna award from one of her alma maters, New York University. And an animation cel featuring Mickey Mouse, Donald Duck and other cartoon icons, "created exclusively for members of the Walt Disney Company team," recalls her days at the California Institute of the Arts, where she served as provost (and, for six months, co-acting president) of the Disney-founded school.
Uscher came to UNLV in July 2016, from Seattle's Cornish College of the Arts, to oversee the almost 3,000 students and 90 faculty members in the College of Fine Arts' seven departments. She also taught for 12 years at the University of New Mexico.
Before entering the academic world, Uscher spent more than two decades as a concert violist, including six years as co-principal violist of the Jerusalem Symphony Orchestra. Other concert venues range from the Kennedy Center in Washington, D.C., to London's Southbank Centre — along with the Cairo Opera House in Egypt, where she played the score of "Showboat" with the Houston Grand Opera.
Yet for this world traveler, Las Vegas qualifies as an equally exotic destination, one Uscher's happily exploring with her husband, writer (and soccer referee) William P. Barrett. (Not to mention their basset hound Zozo — full name Carizozo — who, like the family's previous basset hounds, is named for a New Mexico town.)
Despite her college-administrator status, Uscher still teaches and performs. (She planned to join fellow faculty members for the inaugural Las Vegas Baroque Festival on campus this month.)
We caught up with Uscher, 66 ("I believe in agelessness," she says, reluctantly revealing her own), in her UNLV office, where she reflected on the road that led her to Vegas.
Review-Journal:
Did you ever imagine that someday you'd be living in Las Vegas?
Uscher: I didn't know, but I found the prospect very exciting when I was interviewed (for her current job). … I knew that the university was an exciting place with huge potential. I knew Las Vegas is a vital and growing city and I knew the culture was extremely interesting, an environment with a sense of possibility and excitement. It feels even more exciting now that I'm here.
When and how did you discover music?
Music has been part of my life from the time I was very young. I remember sneaking out of bed and turning on the hi-fi speaker and listening to Brahms or 'La Boheme.' It's been a passion — and has opened up so many conduits. From (age) 4 on, I knew I loved it. I took piano at 8 and violin at 9.
What role do the arts play in our society?
I believe that they're the most profound expression of humanity. People can't live without the arts. … They imbue our lives with warmth and humanity and learning. … I feel like being connected to the arts is a human right — and more and more, society will understand the deep importance of arts in society. In some societies, there's no word for art, because art is life.
What role does UNLV's College of Fine Arts play on campus and in the community?
The College of Fine Arts is central to (UNLV's) goals of excellence, the top-tier goals. … We are growing into a great university, with a great sense of purpose. …We have a very important role in the university. We're one of the front doors to the university, along with athletics, because people come to performances here. We're central to the community at large — and we'll be more so in the years to come.
What's your favorite Vegas-y thing to do?
I love walking through the different aspects of the Strip, seeing the crowds, seeing the great excitement level. … I love to sit on the Palazzo in The Venetian … everything is so beautifully designed. Even though it's different than the real Venice, it's impressive. I can't get over it. This is just an exhilarating experience.
What's your favorite, and least favorite, thing about living in Las Vegas?
I love the community and I love the people. The heat of July 15, when I started, was an acquired taste.
Contact Carol Cling at ccling@reviewjournal.com or 702-383-0272. Follow @CarolSCling on Twitter.
GETTING TO KNOW … NANCY USCHER
Everyday ritual?
One of the things I love to do is walk — I take a three-mile walk at 5:30 in the morning. … To me, that is nirvana.
Hobbies?
I like to knit — and I don't have much time for it.
What was the last performance you attended?
UNLV Opera's 'A Midsummer Night's Dream' … I attend performances almost every night at UNLV.
Favorite movie?
I loved "Gone With the Wind" and "The Shawshank Redemption" and "Witness." And I loved "Moonlight."
Best place to take out-of-town visitors?
Hoover Dam is beautiful and fascinating.
Personal motto?
A teacher I once had said, "Live, laugh, learn." The "learn" is really important.