Celebrities pick their favorite to win in Mayweather v. Pacquiao
April 23, 2015 - 12:30 pm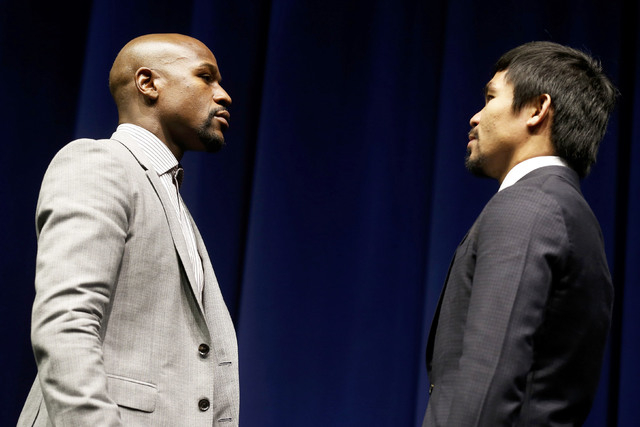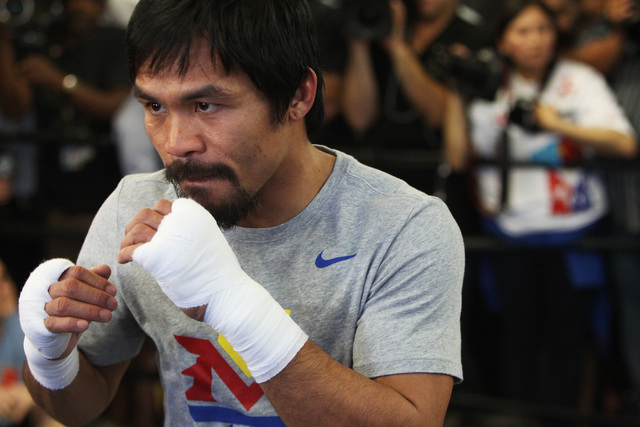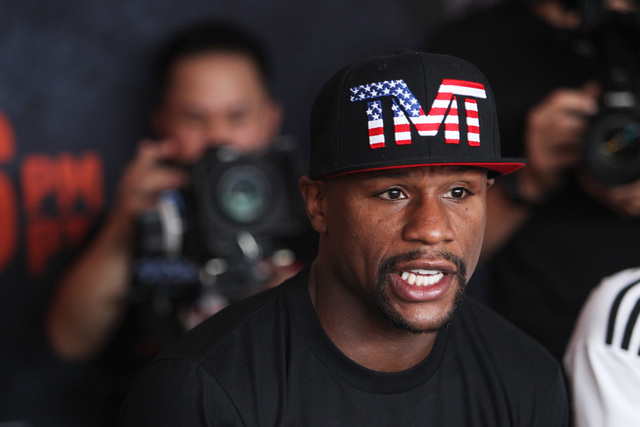 The much-hyped megafight between Floyd "Money" Mayweather and Manny "Pacman" Pacquiao is just 9 days away and the biggest names in sports and entertainment are taking sides.
The votes are in…
Team Mayweather:
Shaquille O'Neal
Tom Brady
Bill Maher
Jamie Foxx
Justin Bieber
Team Pacquiao:
Mark Wahlberg
Adriana Lima
Jeremy Lin
Ronda Rousey
Jeremy Piven
And Khloe Kardashian says, "Anything could happen…"
Whose corner are you in? Take our poll below to weigh in.
Information for this report was provided by Showtime Media and Sports on Earth.
Contact Ashley Casper at acasper@reviewjournal.com. Find her on Twitter: @TheCasperA
RELATED:
Bout time: Mayweather, Pacquiao set for May 2 in Vegas
Mayweather Jr.-Pacquiao not about boxing's fans
Contract breakthrough finally frees up tickets for Mayweather-Pacquiao fight
Expect big security at Mayweather-Pacquiao fight