Black Tap touts its burgers, but don't miss the shakes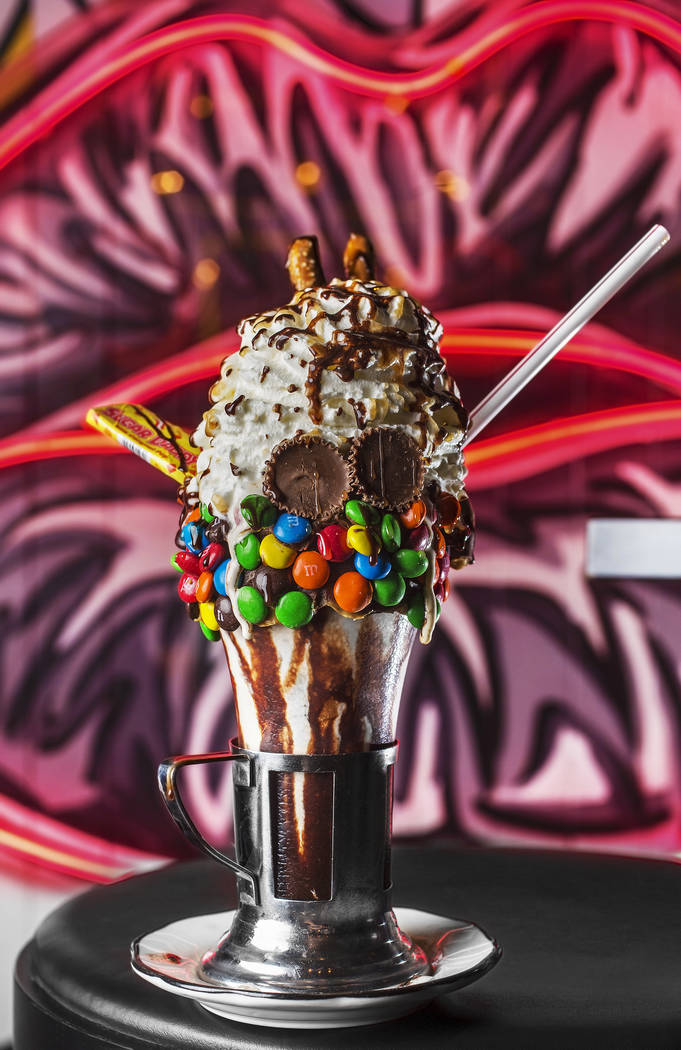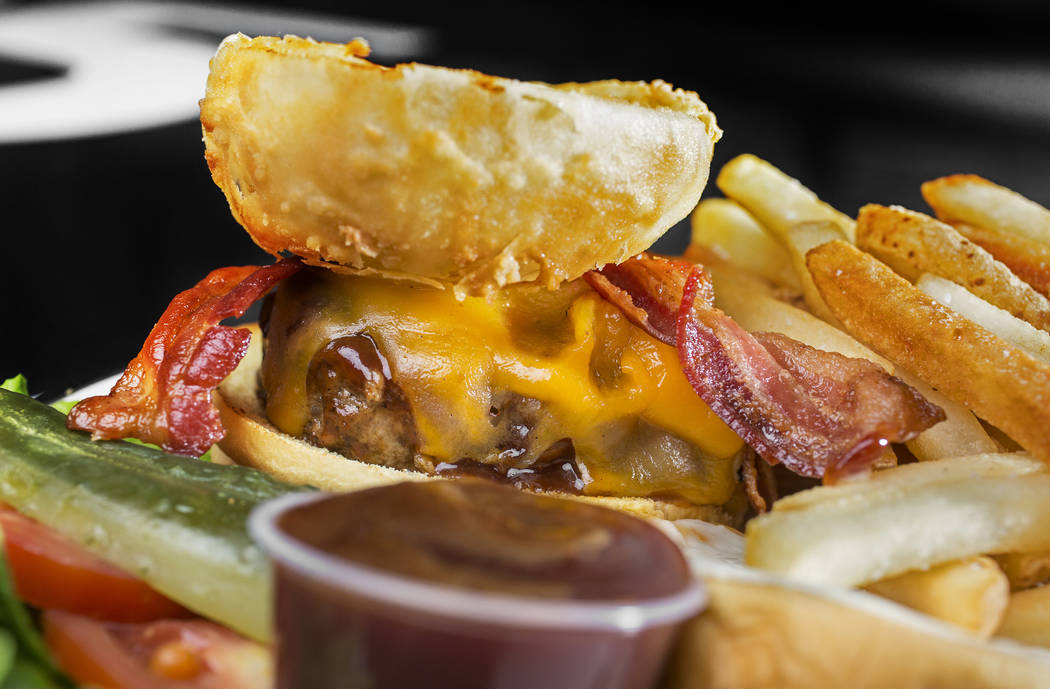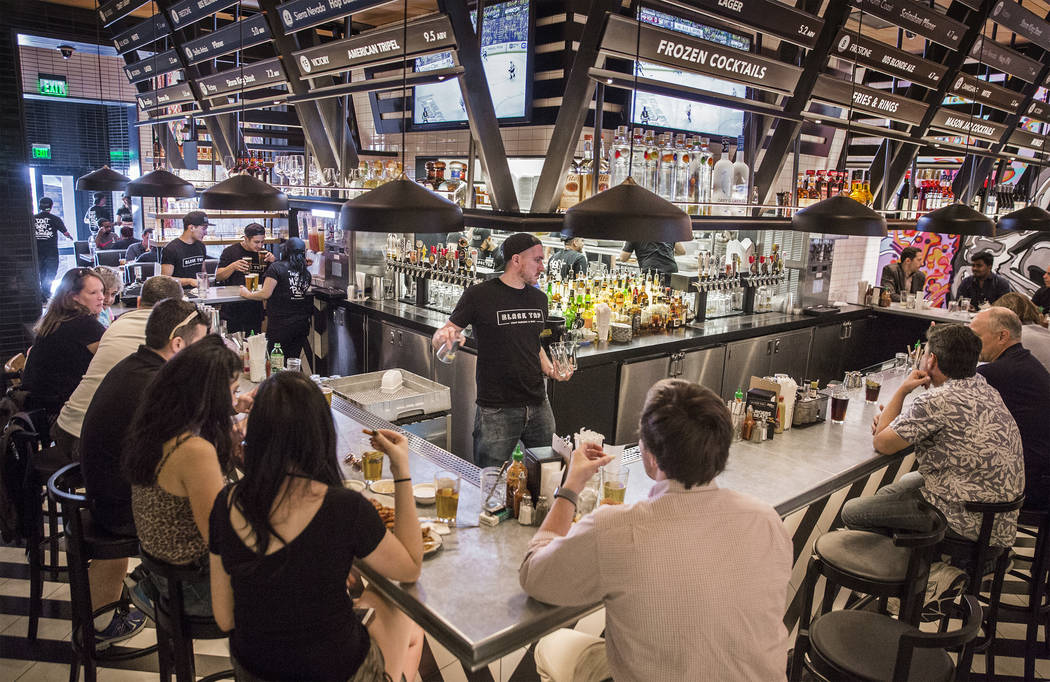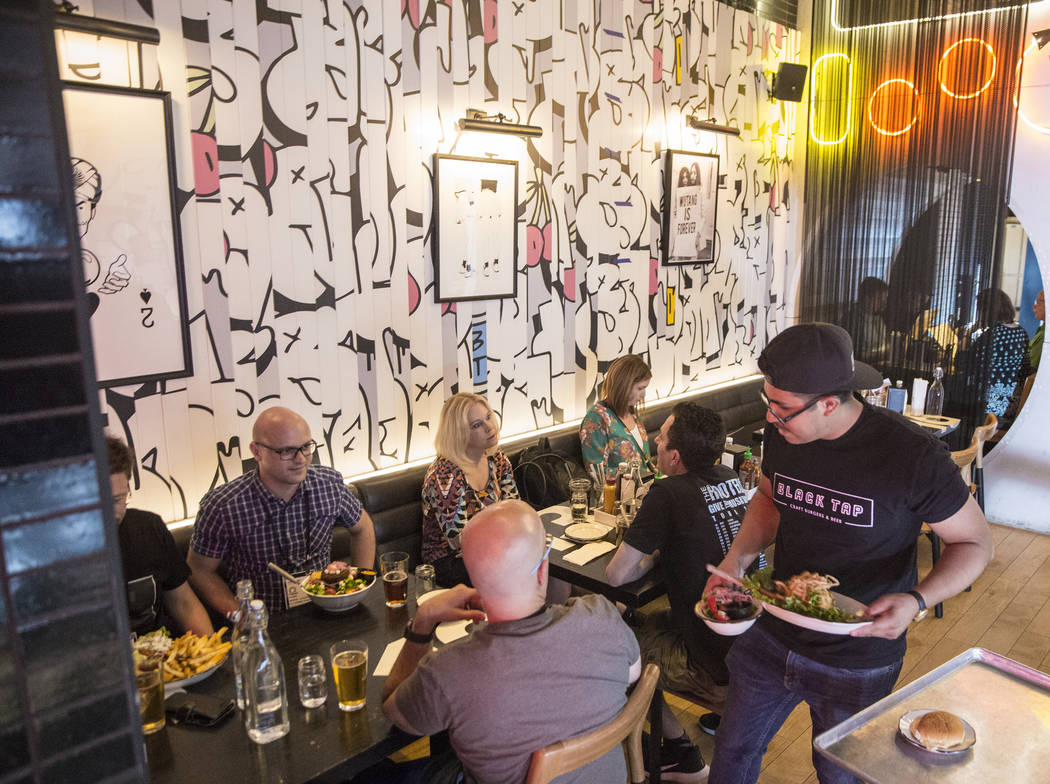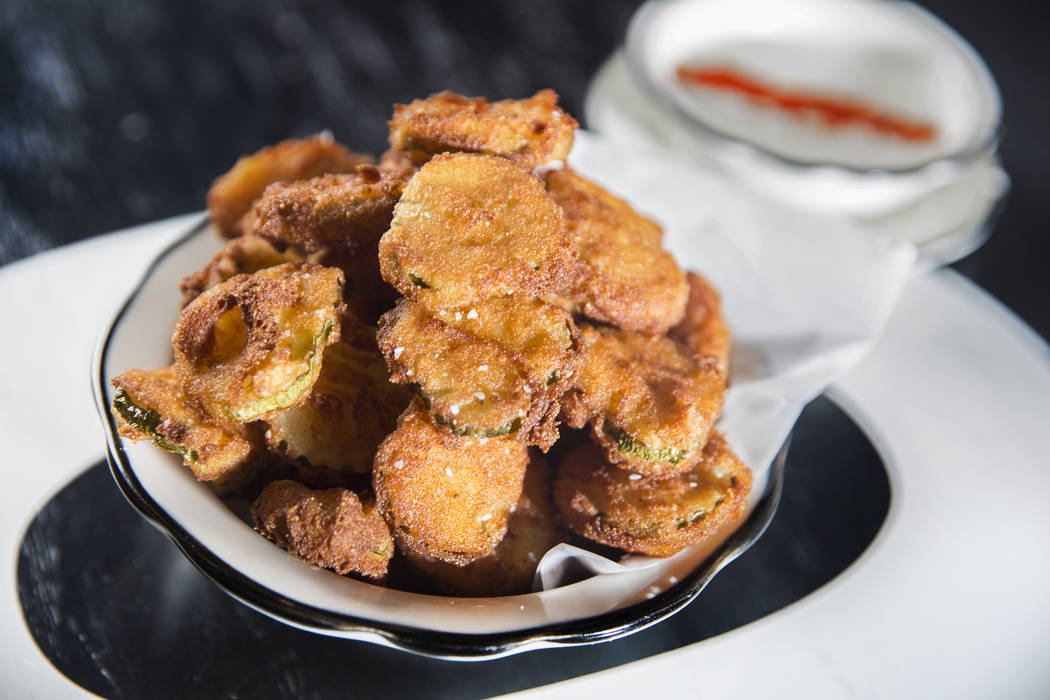 The name — Black Tap Craft Burgers & Beer — is a little misleading. Yes, the burgers are finely crafted, using a blend of beef from New Jersey-based Pat LaFrieda, who's been called America's most famous butcher. Sure, there are plenty of craft beers — more than a dozen on tap, another dozen in cans, plus standard American and Mexican brews. But The Venetian's offshoot of the New York cult favorite has got some serious game when it comes to milkshakes.
Black Tap's milkshakes are in two categories. The nine "classic" versions ($9) are reminiscent of old diner-style shakes in tulip glasses — hand-spun-thick and seriously indulgent — but in more interesting flavors, such as Oreo Cookies & Cream, Nutella and black cherry. A caramel shake had the proverbial cherry on top, along with a swirl of whipped cream and a drizzle of syrup, the caramel flavor deep and unmistakable — and somehow, not overly sweet.
The Crazy Shakes ($15), though, are injected with an element of shock and awe. They go not only outside the box but outside the glass, the top half of which is smeared with something sticky and embedded with something sweet. In the Sweet n' Salty Peanut Butter Shake, the glass had been spread with chocolate and studded with M&M's and mini peanut butter cups. But there were plenty more inside the glass, dark chocolate streaks accenting peanutty richness and finished with a chocolate-covered pretzel and a Sugar Daddy pop — with a couple of pretzel rods for a crunchy and salty contrast.
Other Crazy Shakes come topped with cookie ice-cream sandwiches, a Pop Tart or a slice of cake — or a brownie, in the over-the-top chocolate of the Brooklyn Blackout, which had a rim of chocolate and chocolate chips.
Black Tap's indulgences aren't limited to confections. There's not a nothing-burger in sight, because the blend of beef cuts amps up the flavor and dripping-down-your-arm juiciness. The Steak au Poivre Burger ($18) had a sauce of green peppercorns instead of the customary black to keep the heat under control while adding plenty of punch, and was augmented by the pungent, earthy notes of blue cheese.
Bite into The Truffle Burger ($22) and the ethereal flavor is unmistakable. At these prices they're not shaving the patties with premium white Alba, the haunting notes instead provided by truffle mayo and a well-balanced truffle-yuzu vinaigrette. Smoked Gouda added balance while letting the precious flavors sing out.
The Texan Burger ($19) comes stacked with bacon, crispy onions, cheddar, Sweet Baby Ray's barbecue sauce (and props for the truth-in-menu) and mayo. It was sticky but worth the challenge because of all of those flavors and textures.
Fries included with the burgers were fine; onion rings were worth the $2 extra because they were thickly cut, hand-breaded and crispy.
The slight spiciness of the fried pickles ($9) was tamed by a buttermilk-ranch dip. Scallion-and-sesame-sprinkled Spicy Korean BBQ wings ($14 for six) were tender and meaty, deeply seasoned with soy and ginger.
Black Tap has a lively, funky vibe, with street art and neon and booths tucked into vertical circles. It doesn't lend itself to quiet conversation, but with milkshakes and burgers like these, you might be too busy to talk.
Black Tap Craft Burgers & Beer, The Venetian; 702-414-2337 or blacktapnyc.com
The essence: The burgers and beers are great, but don't miss the milkshakes.
The Review-Journal is owned by the family of Las Vegas Sands Corp. Chairman and CEO Sheldon Adelson. Las Vegas Sands operates The Venetian.
Las Vegas Review-Journal restaurant reviews are done anonymously at Review-Journal expense. Contact Heidi Knapp Rinella at Hrinella@reviewjournal.com or 702-383-0474. Follow @HKRinella on Twitter.