Australian Bee Gees celebrate 7 years on the Strip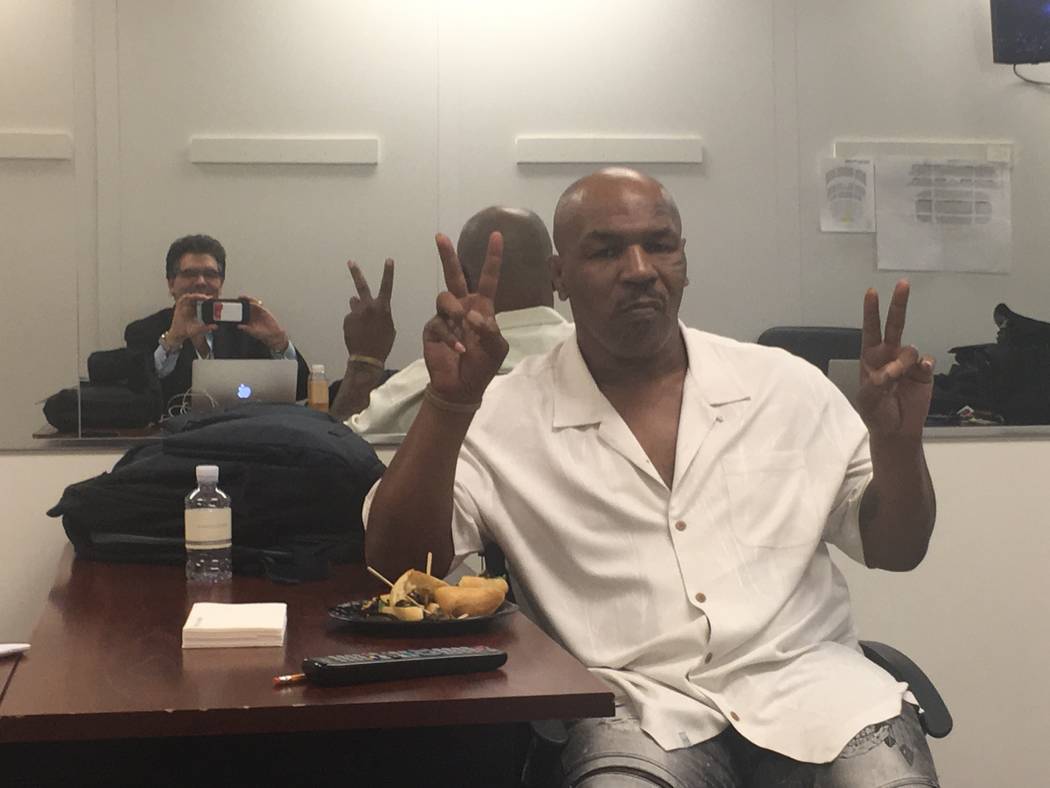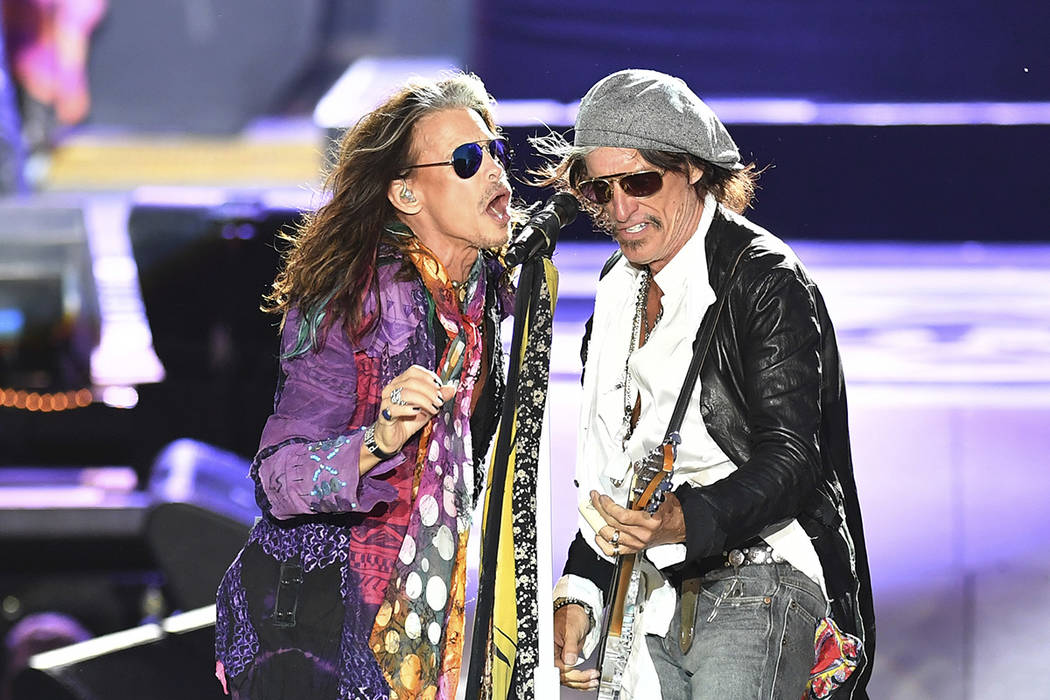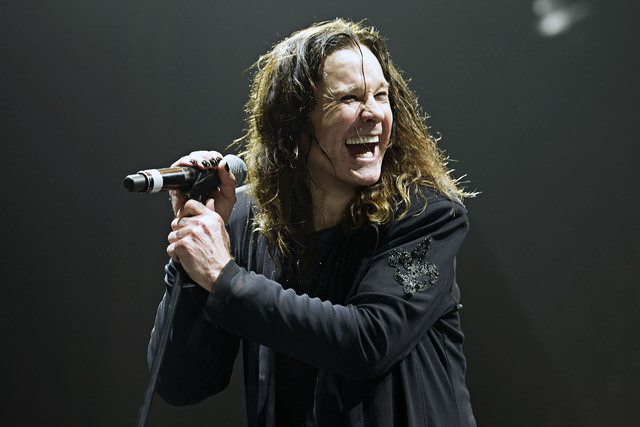 "Night Fever" has taken hold at Excalibur, folks, and there seems no cure.
Australian Bee Gees, a little show honoring a big act, celebrated its seventh anniversary in residence at Excalibur hotel-casino Saturday night.
There was a time headliners joked that the Excalibur was known as "The Low-Caliber," but not today.
"The Bee Gees are universal, multi-generational, and we've actually seen an increase in sales ever since the Grammy salute to the Bee Gees," says SPI Entertainment Chief Executive Officer Adam Steck, referring to the CBS telecast honoring Barry, Robin and Maurice Gibb in April. John Legend, Demi Lovato, Keith Urban, Andra Day and Pentatonix were among the cross-section of artists performing the group's greatest hits.
"When contemporary stars performed those songs, we saw expanded awareness of the Bee Gees to a different generation," Steck says. "It's feel-good, uplifting music that makes you want to move to the dance floor."
Sensibly, such a dance floor has been set down at the 375-seat Excalibur Showroom, just to the side of the stage. The Bee Gees show is loaded with hits (naturally) performed ably by the alternating cast of Wayne Hosking, David Scott, Tony Richards and Michael Clift. That quartet celebrated their 20th anniversary in 2006, with offshoot shows touring internationally and across the U.S.
This week, Steck also signed a version of the show to tour on Norwegian Cruise Line, ensuring the sun shall never set on the Bee Gees.
The current production at ExCal is split between the early Bee Gees of the pre-disco era, and the "Saturday Night Fever" period when club-goers grooved in white leisure suits. To further time-stamp the retro atmosphere, authentic commercials for K-tel records and Hai Karate cologne are played on video screens between sets.
It's a fun show, but the music is never compromised.
"To get that three-part harmony blend, onstage, is not easy," Steck says. "It takes 15-20 years to perfect that sound." He's also recently experimented with a three-piece horn section onstage, further bolstering the show's musical impact.
"It's a really good touch," the show's producer says. "We just want a show people can enjoy, with songs they know, and if they want to become John Travolta for a few minutes, they can go for it." The white suit, as always, is optional.
Fortunate news
John Fogerty is reportedly returning, as scheduled, to Encore Theater at Wynn Las Vegas for a dozen dates split between May 2-12, and Oct. 10-20. At this writing, tickets are not yet posted, but those involved in the show have been notified he plans to be back on those dates.
Fogerty's status was thrown into uncertainty after the announcement that Elvis Costello's "Now/Not Now" series, scheduled for February 28 and March 2, 3, 7, 9 and 10, was canceled. The official explanation was "unforeseen circumstances" forced the cancellation of Costello's shows, with no rescheduled dates on the books.
Another round for Tyson
We expect a return of "Mike Tyson: Undisputed Truth Round 2," also produced by SPI Entertainment, this fall at Brad Garrett's Comedy Club at MGM Grand. The show is a hot ticket at Garrett's club, which seats about 250 and is jammed for Tyson's scripted, yet highly unpredictable, one-man spectacle.
Iron Mike's return would mean Tyson's show would run concurrently with another athlete-fronted Strip production, "Renegades," at Cleopatra's Barge at Caesars Palace. And two Strip shows with ex-athletes as the stars running at the same time would be a first in VegasVille.
ZB's little head
Chris Phillips, leader of the longtime lounge sensation Zowie Bowie, is to be honored with a shrunken head at The Golden Tiki (where dreams come true) on 3939 Spring Mountain Road in the Chinatown restaurant and entertainment complex.
Phillips is also revved up — his default disposition — about his Feb. 25 date at Grandview Lounge at South Point. The show kicks off a three-show engagement (March 25 and April 29) featuring Phillips performing with a 10-piece band.
Phillips, who will wear a tuxedo and a tasteful fragrance, will sample from The Rat Pack, Elvis, Tom Jones and even David Bowie in this 90-minute showcase.
"I am hoping to bring this music and energy to a contemporary audience, with a nod to a past that influenced much of today's artists and live shows," Phillips says. And if you want to cut it up otherwise with ZB, the act still performs 11 p.m. Fridays at Rock Lounge at Red Rock Resort.
Perry riffs anew
In late December, Aerosmith guitarist Joe Perry effectively announced plans for the band to headline a residency on the Strip, telling Boston NBC affiliate WBTS the band would begin such a run in the fall. The Park Theater is the anticipated venue.
Perry stepped away from that firm contention in a story published on the Ultimate Classic Rock website (which is great, because the name of the website tells you exactly what you'll be reading about). Asked if there was any truth to the rumor that Aerosmith could play a Las Vegas residency — a rumor effectively fueled by Perry himself — the guitar great said nothing had been decided but, "I imagine we'll do it at some point." As I crank up "Get a Grip," I imagine that, too.
Ozzy's farewell
Ozzy Osbourne's final performance will be Oct. 13 at MGM Grand Garden, capping the "No More Tours 2" trek. You have to love this — the tour is a sequel to Ozzy's previous "farewell" tour, "No More Tours," from 25 years ago.
You might remember, or not, that Ozzy and Sharon Osbourne renewed their wedding vows in a ceremony at Wynn Las Vegas last Mother's Day. That renewal helped the couple, married for 35 years, close the chapter on Ozzy's widely publicized affair with his hairdresser.
"For me, this was actually our real wedding day. This is the one that I will remember," Ozzy told the celebrity pub Hello Magazine. "Sharon and I have been through so much, and this honestly feels like a new beginning." New beginnings, new endings … Ozzy does it all in Vegas.
John Katsilometes' column runs daily in the A section. Contact him at jkatsilometes@reviewjournal.com. Follow @johnnykats on Twitter, @JohnnyKats1 on Instagram.