Mayor Goodman will celebrate Golden Knights when the time is right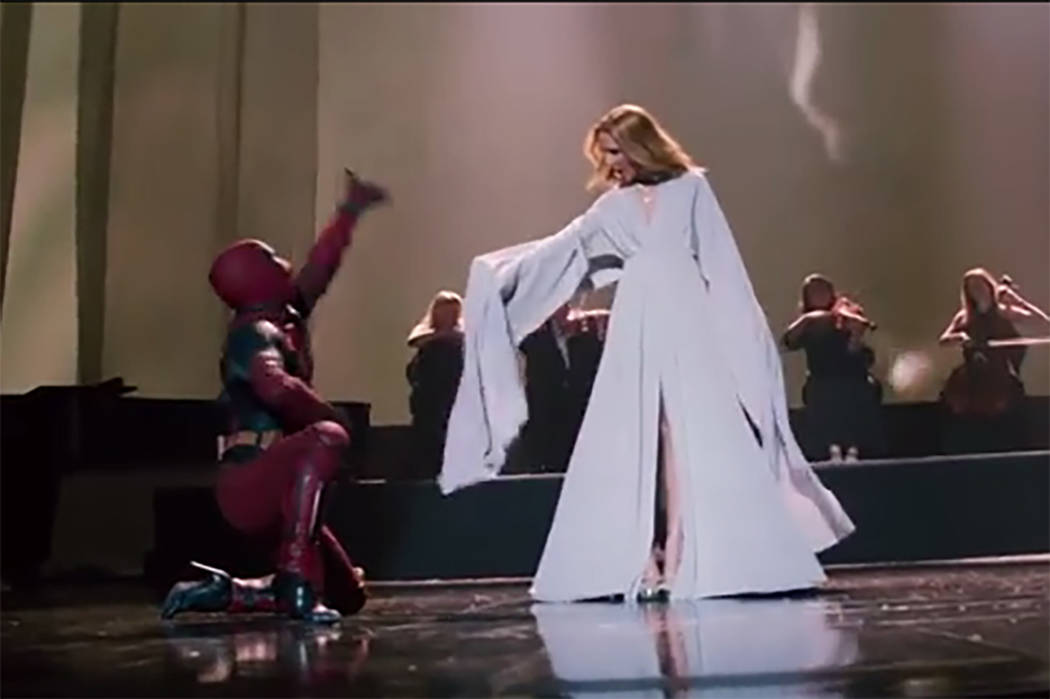 The Kats! Bureau at this writing is the Jack Daniel's Lounge at T-Mobile Arena. This is a hybrid VIP area, tavern and for today a work station at the Stanley Cup Final Game 4 Golden Knights viewing party.
Chance just walked by. I shouted at him, "Thoughts?" He appears to have none. Such a gila.
Earlier I was in contact with someone with significant thoughts to share, Mayor Carolyn Goodman, who showed admirable restraint in party planning.
I contacted the mayor soon after I caught news of the Clark County Commission's plans to discuss celebration parade on the Strip for the Knights. The county had added an agenda item for Tuesday's meeting, in which the board would vote on whether to shut down the Strip from Sahara Avenue to Tropicana Avenue.
Putting aside the risk of planning a victory party while the home team is battling for survival against the Washington Capitals, I asked Goodman if there were similar plans for the city to hold a Golden Knights celebration downtown.
"The entire city of Las Vegas is cheering on our Golden Knights in the Stanley Cup Final, and I look forward to celebrating their incredible season when it is complete," Goodman responded via e-mail. "We love the Knights and what they have meant to our community."
No parade talk out of that office. Within a half hour of that message, the county — probably realizing the Caps are aware of, and unhappy about, any victory parade plans on the Strip — pulled the item off the Tuesday meeting agenda.
I side with rap star, Vegas resident and Golden Knights fanatic Lil Jon on this topic, who during Game 1 at T-Mobile said, "We we should have a parade, win or lose." I expect the Strip to shut down for such an event, regardless of the series outcome. And, I think the Downtown Las Vegas Events Center and Fremont Street will host events to honor the Knights. The team deserves it, the city wants it — but here's still some hockey left.
Celine extends
Celine Dion will perform into 2019, and on New Year's Eve, at the Colosseum at Caesars Palace.
Dion has added 24 select dates, including Oct. 30-31, Nov. 2-17, Dec. 28-31, and Jan. 2-20. She won't be counting down to 2019 on New Year's Eve, keeping her usual 7:30 p.m. showtime. The added dates go on sale onsale 10 a.m. Friday.
Dion ends her current set of dates Tuesday, Thursday, Friday and Saturday. She has just added the single "Ashes" from "Deadpool 2" to the set.
FGL's ride
The star country-music duo Florida Georgia Line has announced five dates in December at Zappos Theater at Planet Hollywood, but had a famous moment here at T-Mobile in April 2017. The duo were driven to the Academy of Country Music Awards show in Elvis impressionist Jesse Garon's pink, 1955 Cadillac convertible. Garon also took part in the recording of the video for "Smooth" during the week leading up to the the show.
A plaque for 'Pipes'
National anthem phenomenon Carnell "Golden Pipes" Johnson is being honored at 4 p.m. Tuesday at Waterfall Atrium at Venetian/Palazzo. Resort President and Chief Operating Officer George Markantonis is presenting Johnson, a singing gondolier known as Pippo at Grand Canal Shoppes, with a commemorative plaque.
Johnson has performed the anthem 10 times at T-Mobile since his debut Feb. 13 against the Chicago Blackhawks. The team is 7-3 with him on the ice.
You can find Johnson, too, at "Hamilton" at The Smith Center. Not onstage, but in the lobby at Reynolds Hall, where he works as an usher — and poses for selfies. Yes, he is becoming something of a star.
A 'Stanley Cup World'
Mirage headliner Terry Fator has re-imagined the famous Louis Armstrong song "What a Wonderful World" with little cannabis-consuming puppet, Duggie Scott Walker.
Wearing VGK jerseys, the two recorded the number under the title, "Stanley Cup World." Sample lyric: "I see rinks of ice, pucks flying too. I see goals scored, for me and you. Vegas is living, in a Stanley Cup world."
Succinct comment
After the Golden Knights fell behind 3-0 in Game 4, Palms General Manager Jon Gray — who has attended five VGK road playoff games — checked in from Capital One Center in D.C. He and his wife, Ruth, were seated behind the Golden Knights' penalty box. His report from the glass: "So bad."
The Review-Journal is owned by the family of Las Vegas Sands Corp. Chairman and CEO Sheldon Adelson.
Contact John Katsilometes at jkatsilometes@reviewjournal.com. Follow @johnnykats on Twitter and @JohnnyKats1 on Instagram.