'Six: The Musical' plans a limited reign at The Venetian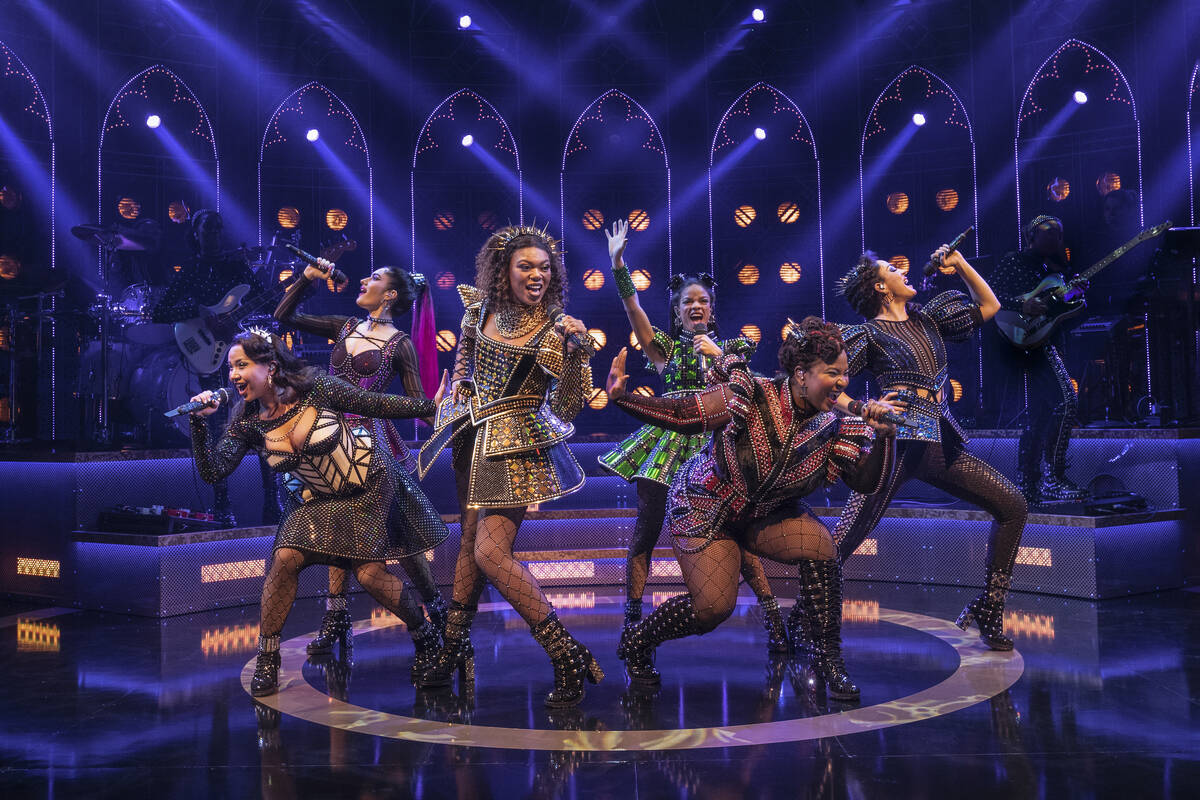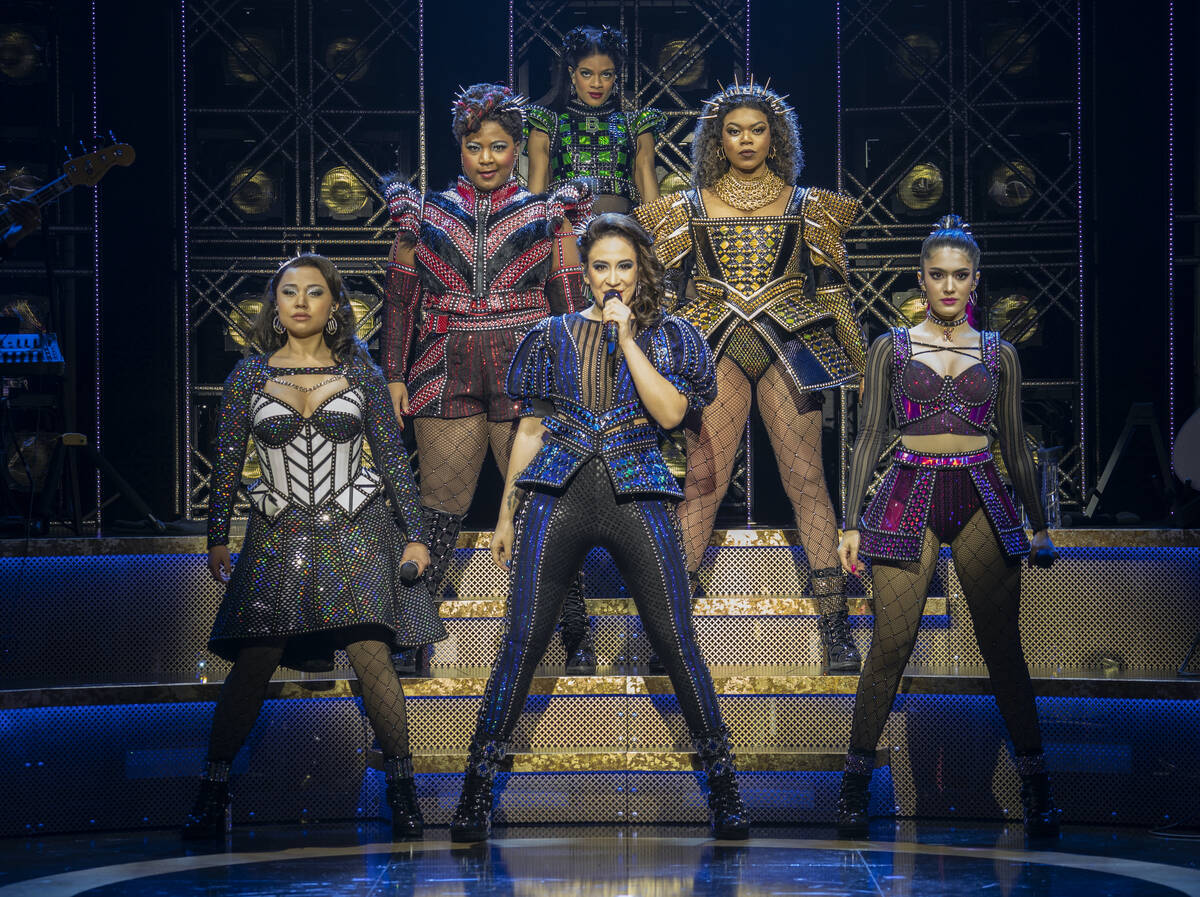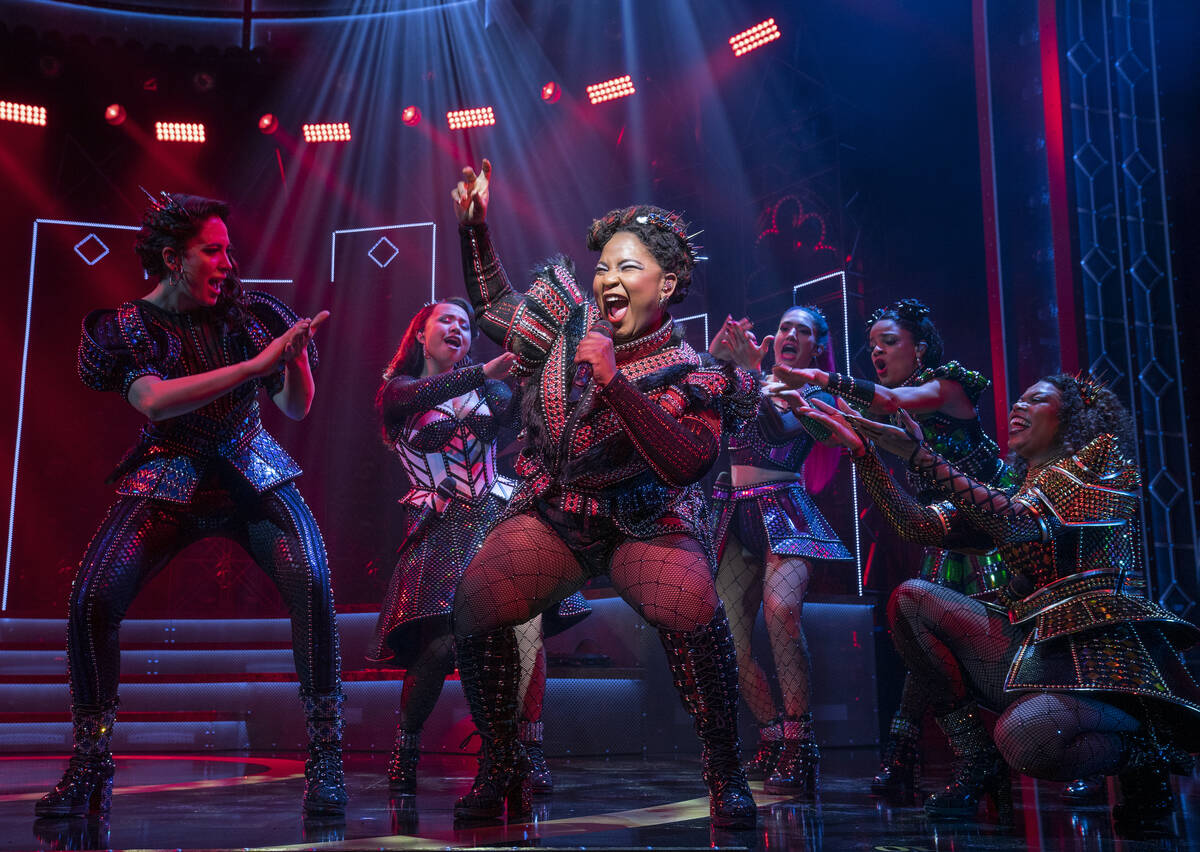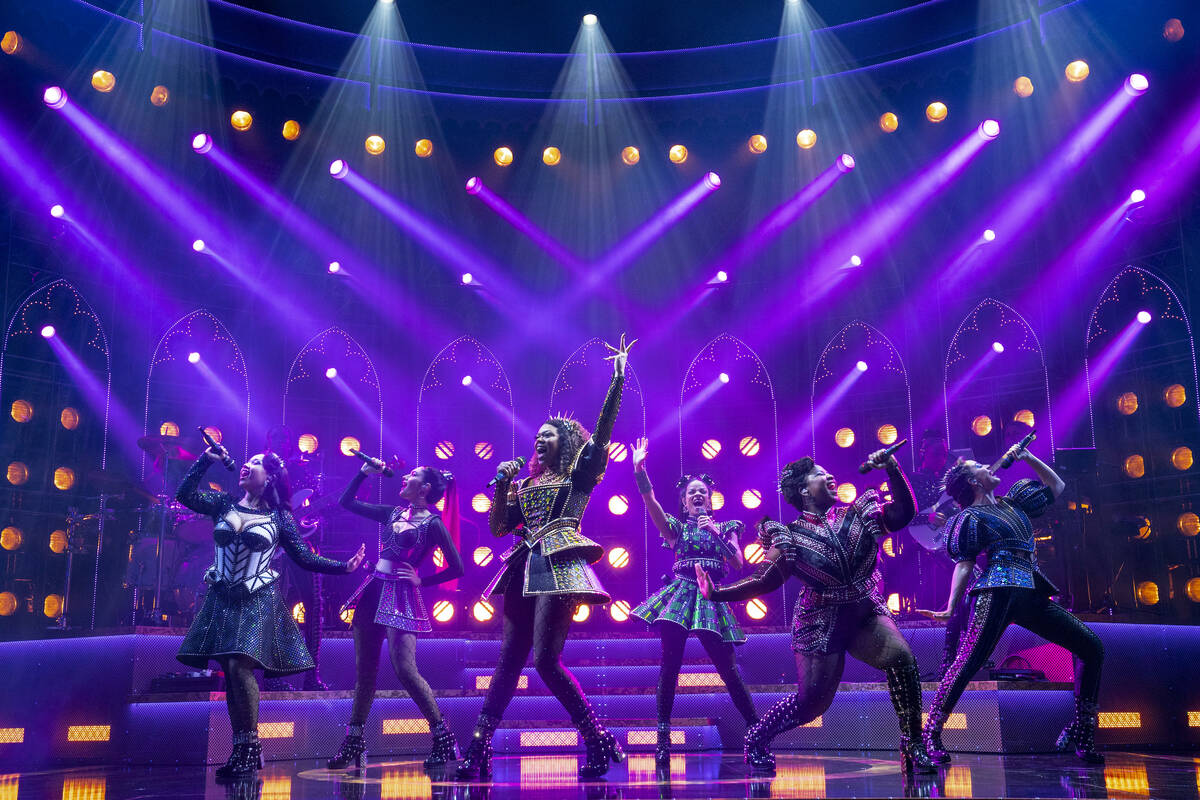 The show is called "Six," but its lucky number is seven.
The team behind the Strip's latest musical is reminding, relentlessly, that it is committed to a seven-week run at the Palazzo Theater. The show premieres at 8:3o p.m. Thursday and runs eight performances over six nights a week through May 7.
This limited engagement also limits expectations. Similarly styled shows have attempted ambitious open-ended residencies, only to close, in some cases after about seven weeks.
"For a show coming from Broadway to Vegas, I think this is a very, very good offering," co-producer Kevin McCollum says. "I'm thrilled to be working with The Venetian and bringing it to town for seven weeks."
Seven weeks. Don't forget it.
Broadway royalty
The manic musical spins the tales of the six wives of Henry VIII. The King of England in the 1500s might seem a curious subject for madcap musical theater — "Don't Lose My Head" is one of "Six's" song titles. But the loose script is very much a blueprint to enjoy spirited performances from the show's Aragon North American tour company (named for first wife Catherine of Aragon).
The Vegas roster for "Six: The Musical": Khaila Wilcoxon as Catherine of Aragon, Storm Lever as Anne Boleyn, Jasmine Forsberg as Jane Seymour, Olivia Donalson as Anna of Cleves, Didi Romero as Katherine Howard and Gabriela Carrillo as Catherine Parr. The cast also includes Kelsee Kimmel, Erin Ramirez, Cassie Silva and Kelly Denice Taylor.
This lineup started in Chicago and has been blazing across North America for a year. The cast's one-year anniversary falls during the Vegas performances.
McCollum brings ample Broadway experience and accomplishment to The Venetian/Palazzo. A 25-year Broadway vet, he was co-producer of "Avenue Q" (including the production at Wynn Las Vegas), the original version of "Rent" and "In the Heights," earning Tony Awards for all three.
McCollum says "Six" is something special. Anyone who caught the show when it rocked The Smith Center in September would agree.
"The talent is really incredible," he says. "I've never experienced such a group of young women that make 'Six' happen."
Vegas adjustments
McCollum knows as well as anyone, though, that a great show doesn't always guarantee box-office success in Las Vegas. This is not a new concern. His "Avenue Q" shut down for slow sales in 2006, having run nine months.
Before it went dark, "Avenue Q's" intermission was dropped to shorten the run time to 90 minutes. This was among the earliest signals that Broadway-length shows would struggle to hold audiences in Strip theaters.
"Six" is the result of such Las Vegas adjustments. The show moves in high gear, at 1 hour, 10 minutes. No intermission. All six cast members — in flashy, Vegas-style costumes — are onstage throughout. So is the Ladies in Waiting band. There is no break in the action.
Enjoy the story, if you like. ("Six" creators Toby Marlow and Lucy Moss spent ample time and ingenuity drafting a historically accurate script.)
Or just delight in a concert experience.
"We have a show that sparkles under the lights. There's a color-coding to what each queen is wearing, which is part of the story," McCollum says. "But if you're a history buff, you realize Toby and Lucy have packed so much information that is the true history of these queens, told in a way that is exciting and fun."
'Six,' seven …
"Six" takes over a Palazzo Theater that was once home to "Jersey Boys" and "Baz." The venue has taken on varying configurations. It was a proper theater for "Jersey Boys," then modified to a runway presentation for "Baz."
McCollum describes the current theater design as "more of a proscenium presentation."
Reworking the venue for a limited run of seven weeks is another unusual move at Palazzo, an indication that "Six" is at least preparing for the possibility of a longer run. The show has sent feelers to Vegas entertainers about taking over roles in the production, should it be booked beyond its seven-week commitment.
Resort brass is happy to add some buoyancy to the neighborhood.
"We are really excited to have something to bring some energy to the Palazzo side of the property for six days a week," Venetian President and CEO Patrick Nichols says. "It appeals to a pretty broad demographic — everyone enjoys it. The music is relevant to millennials, as well as an older demographic. The costumes are phenomenal, and the theme, the plot of the show, is great."
McCollum says covering all possibilities is his standard operating procedure. If you want to muse about "Six" becoming a long-range hit on the Strip, fine. But the acclaimed Broadway producer is focused on a specific time frame.
"We need to excite the imagination of Vegas for these seven weeks," McCollum says. "That's our goal."
John Katsilometes' column runs daily in the A section. His "PodKats!" podcast can be found at reviewjournal.com/podcasts. Contact him at jkatsilometes@reviewjournal.com. Follow @johnnykats on Twitter, @JohnnyKats1 on Instagram.
The schedule is 8:30 p.m. Tuesdays, Wednesdays, Thursdays and Fridays; 6:30 and 10 p.m. Saturdays; and 5 and 8:30 p.m. Sundays (tickets start at $69.99, not including fees, on sale at VenetianLasVegas.com, SixOnBroadway.com or any box office at The Venetian).