5 most inventive tacos in Las Vegas
Updated July 7, 2017 - 12:01 pm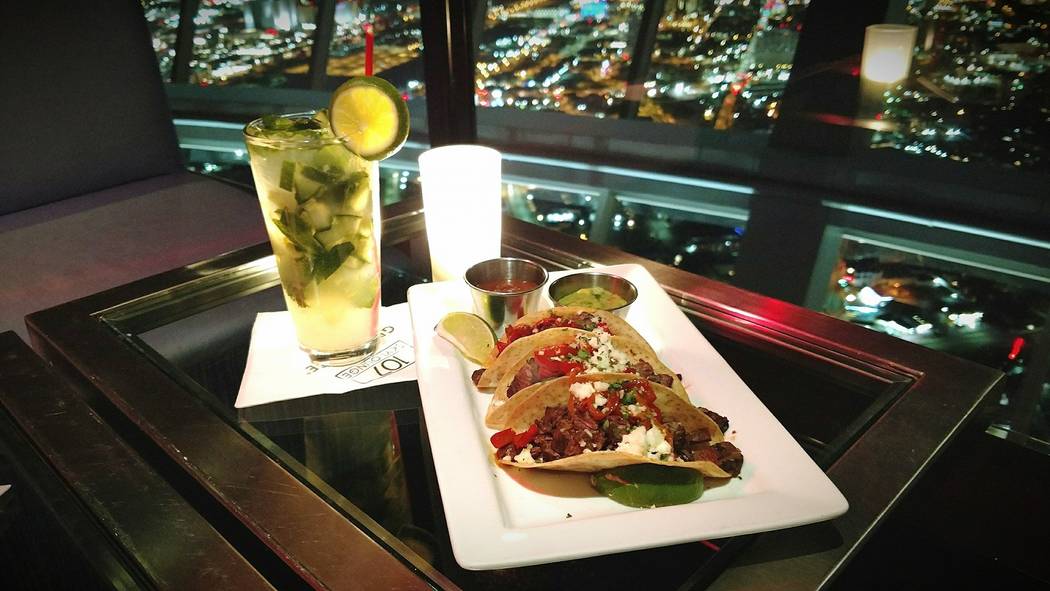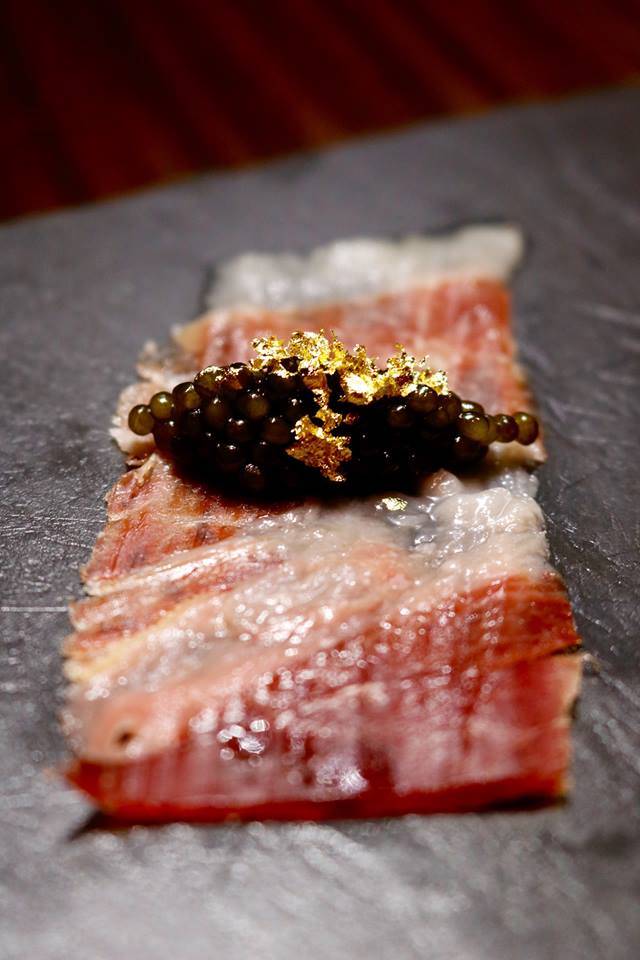 District One
Yellowtail tacos at District One. Facebook
OK, a lot of fancy places have been serving the sushi fish yellowtail (also known as Hamachi) in taco form lately. But the Asian-meets-Mexican spin at District One makes them worth checking out. Chef Khai Vu combines the fish with avocado, lime juice and soy, then garnishes them with sliced red onion, green peppers, serrano peppers and micro wasabi greens in tiny wonton taco shells.
District One Kitchen & Bar, 3400 S. Jones Blvd., 702-413-6868, districtonelv.com
Tom's Urban
Grilled chicken in vindaloo sauce at Tom's Urban. Facebook
Tom's Urban at New York-New York puts an Indian spin on tacos by offering grilled chicken in vindaloo sauce with cilantro crema, fresh cilantro, pico de gallo and queso fresco. It all comes together in your choice of corn tortillas or lettuce cups.
Tom's Urban, New York-New York, 702-740-6766, newyorknewyork.com
107 SkyLounge
Australian-bred wagyu tacos at 107 SkyLounge. Facebook
Plenty of places make good beef tacos, but how many use the prized wagyu breed? The Stratosphere's 107 SkyLounge does, and you'll have that amazing view while you enjoy them. The chef seasons the skirt steak of Australian-bred wagyu in chimchurri seasoning, serves it in a fried taro root shell and garnishes with sweet peppers, ranchero cheese, fire-roasted salsa and guacamole.
107 SkyLounge, Stratosphere, 702-380-0777, stratospherehotel.com
Bandito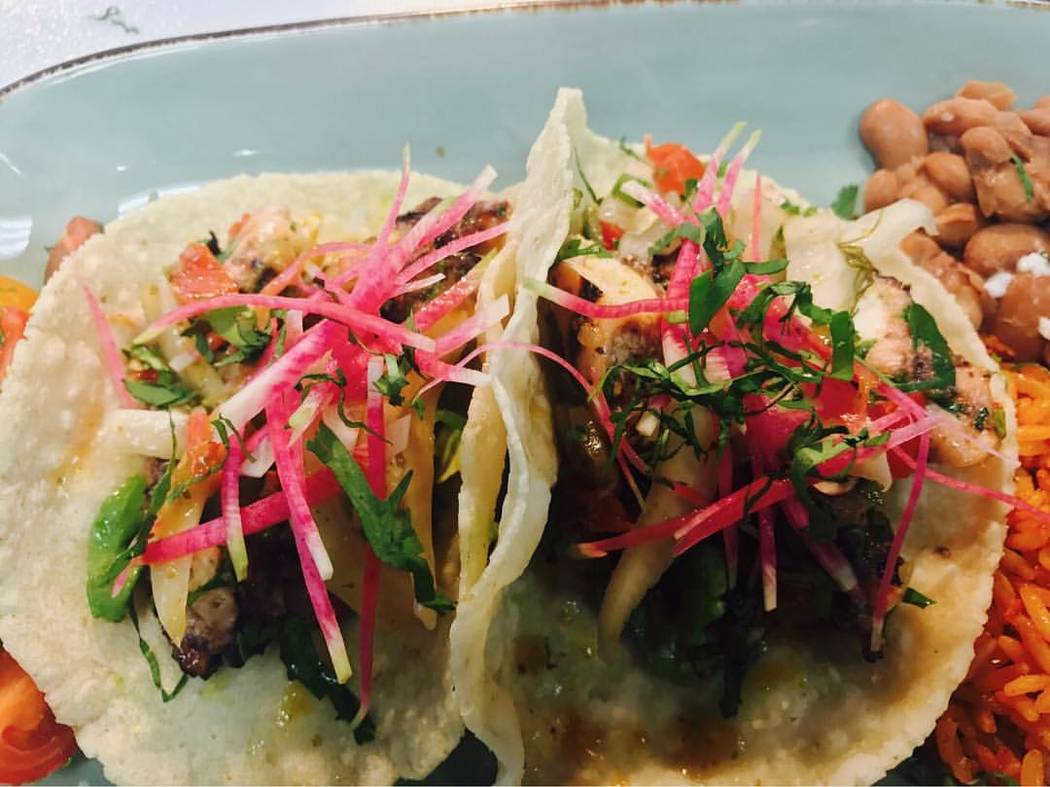 Octopus tacos at Bandito. Facebook
The new Hughes Center Mexican spot braises octopus for five hours to make it tender, then tosses it on the grill when you place your order. If that's not enough of a departure from the norm, these tacos come garnished with pickled fennel, avocado and watermelon radish. It's all served on a house-made corn tortilla.
Bandito Latin Kitchen & Cantina, 325 Hughes Center Drive, 702-857-7550, banditolv.com
Jaleo
Jose's tacos at Jaleo. Facebook
Only a mad genius like José Andrés would think of offering prized Royal Ossetra caviar in taco form. But a treat like that needs a suitably noble "shell." So the chef uses thinly-sliced Iberico ham as a wrapper for José's Taco. Hey, if you're gonna use meat as a taco shell, the gold-standard of pork is a far better choice than Taco Bell's decision to go with fried chicken.
Jaleo, The Cosmopolitan of Las Vegas, 702-698-7950, jaleo.com
Contact Al Mancini at amancini@reviewjournal.com. Follow @almancinivegas on Twitter.