5 picks for dining specials in Las Vegas this week
Updated November 9, 2018 - 1:43 pm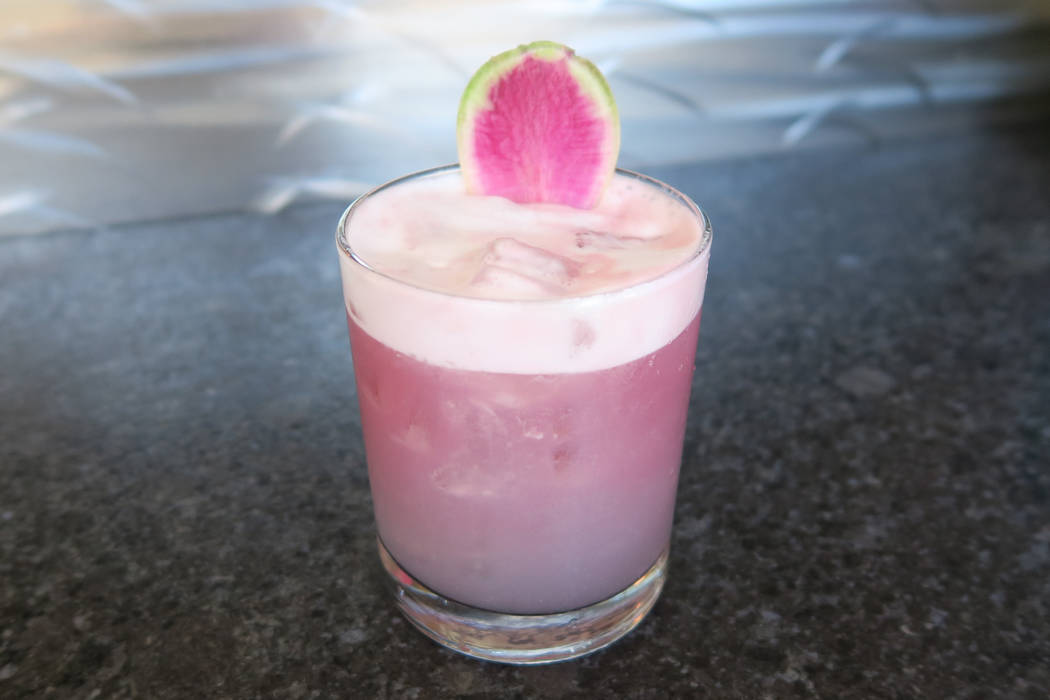 EDITOR'S NOTE : Big Dog's Brewing Company's 25th Anniversary Dinner scheduled for Tuesday at the Kitchen at Atomic has been canceled.
Purple Rain cocktail
Therapy restaurant in downtown Las Vegas is going purple in honor of Alzheimer's Awareness Month with the Purple Rain cocktail, made with Empress gin, Pampleau wine and lemon juice, garnished with a watermelon radish. It's $10 and available through the end of the month, and all profits will be donated to Keep Memory Alive.
Truffle Festival
Ferraro's Restaurant, 4480 Paradise Road, is celebrating white truffles as one of three local restaurants participating in Urbani Tartufi's White Truffle Festival. A four-course menu of such dishes as 30-yolk tajarin pasta with parmigiano cheese reduction will be served nightly from Friday through Nov. 18. It's $250, with wine pairings $75. Ferraro's also is planning a dinner at 6:30 p.m. Nov. 30 featuring Broglia and Barolo wines paired with dishes with shaved white truffles. It's also $250. And this is the last weekend for Ferraro's 33rd anniversary menu, with three courses priced at $33.33. For reservations, call 702-364-5300.
Buddy V's anniversary
The fifth anniversary of Buddy V's Ristorante at the Grand Canal Shoppes is being celebrated with special three-course prix fixe lunch and dinner menus through Thursday. The lunch menu is $25, dinner $45. Call 702-607-2355.
Sour Saturday
Atomic Liquors' Sour Saturday starts at 2 p.m. Saturday at the complex at 917 Fremont St. Tickets ($40, or $80 for VIP with 1 p.m. admission) include access to more than 50 specialty beers. For tickets, go to atomiccitybrews.com.
Fall Into Wine
They'll be wining — but hopefully not whining — at Downtown Container Park from 5 to 8 p.m. Saturday during the Fall Into Wine tasting event. Tickets, which include a commemorative glass and bottomless vino, are $25 in advance at downtowncontainerpark.com, $30 at the gate.