5 places to celebrate National Cheese Fondue Day in Las Vegas
Updated April 11, 2017 - 1:08 am
The Melting Pot
The seasons may change, but decadent cheese & chocolate is delicious all year long. Happy #firstdayofspring! Photo repost @boomerwashere pic.twitter.com/AAFCOGaaOn

— The Melting Pot (@TheMeltingPot) March 20, 2017
The Melting Pot is fondue ground zero, especially for cheese fondue. The Wisconsin cheddar can be customized with one of three local brews, and there are five other cheesy options.
The Melting Pot, 8704 W. Charleston Blvd.; 702-384-6358 or www.meltingpot.com.
Morels French Steakhouse & Bistro
Dip it! Dip it real good. pic.twitter.com/KZSlmKYB5X

— Morels Las Vegas (@MorelsLasVegas) March 7, 2017
It doesn't get more classic than Emmenthaler and Gruyere, which is why the fondue at Morels is aptly named. With bread cubes for dipping, it's a mini-Alpine vacation.
Morels French Steakhouse & Bistro, the Palazzo; 702-607-6333 or morelslv.com.
Kona Grill
Smoked Gouda may not be a classic fondue cheese, but breaking tradition often seems like a "gouda" idea. It's served with slices of Granny Smith apple and salted pretzel bites.
Kona Grill, 750 S. Rampart Blvd. (also at Fashion Show Mall); www.konagrill.com.
Wolfgang Puck Bar and Grill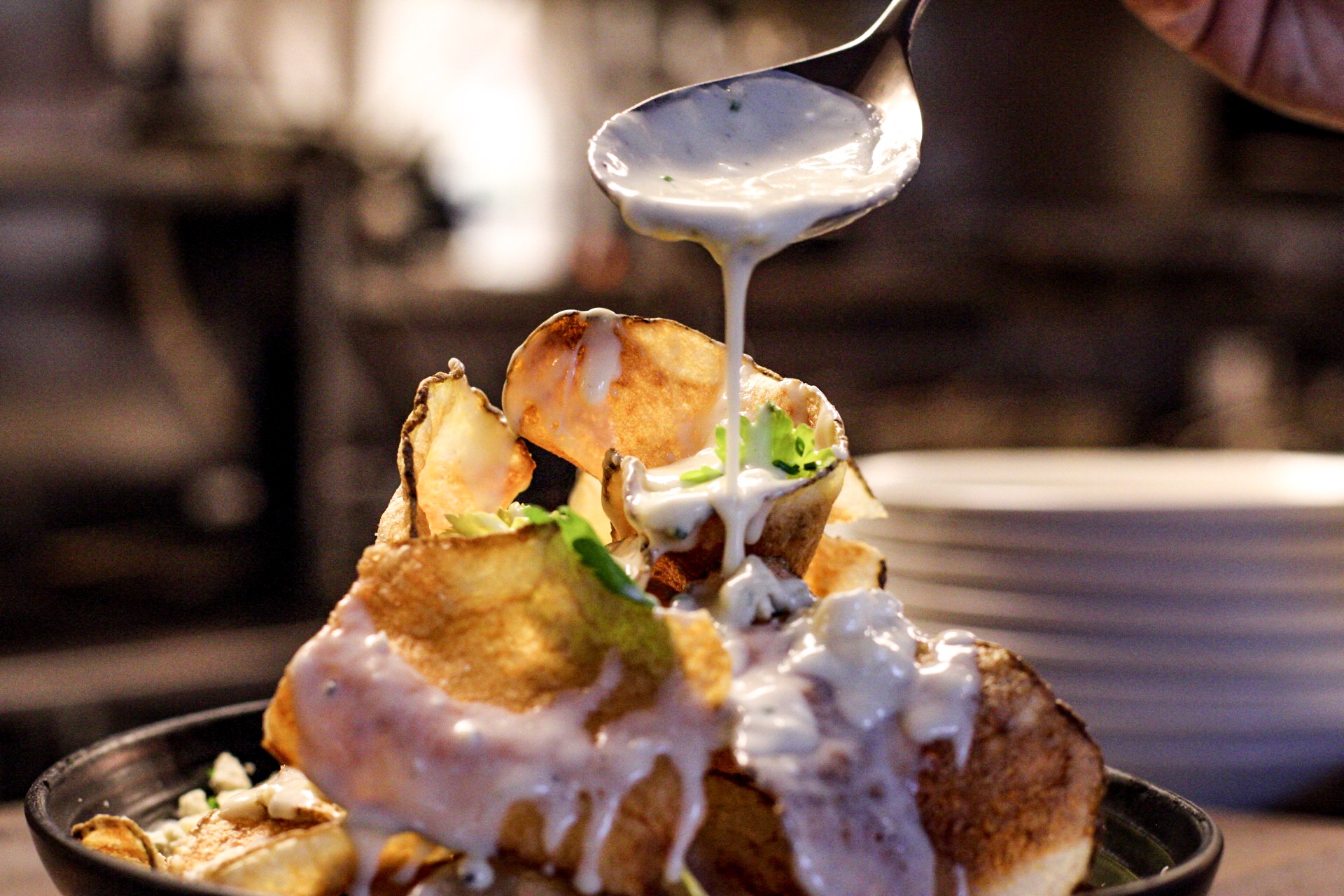 You can get it in a cup for dipping, but normally the warm, melty Point Reyes Original Blue is poured over a plate of truffled potato chips, which makes for a nice immersive experience.
Wolfgang Puck Bar and Grill, MGM Grand (also at Downtown Summerlin); wolfgangpuck.com.
Libertine Social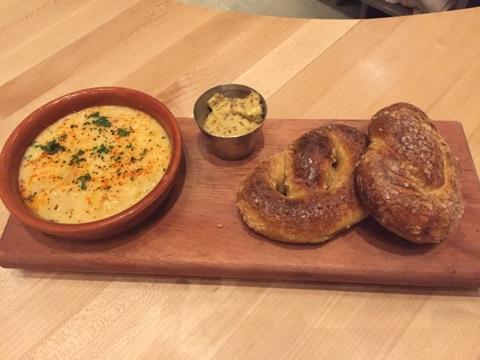 The house-made pretzel is warm, soft and chewy, but who needs mustard? It's a whole lot better dipped into the cup of warm cheddar fondue.
Libertine Social, Mandalay Bay; 702-632-7200 or www.mandalaybay.com.