5 places to celebrate National Guacamole Day in Las Vegas
Updated September 16, 2018 - 7:33 am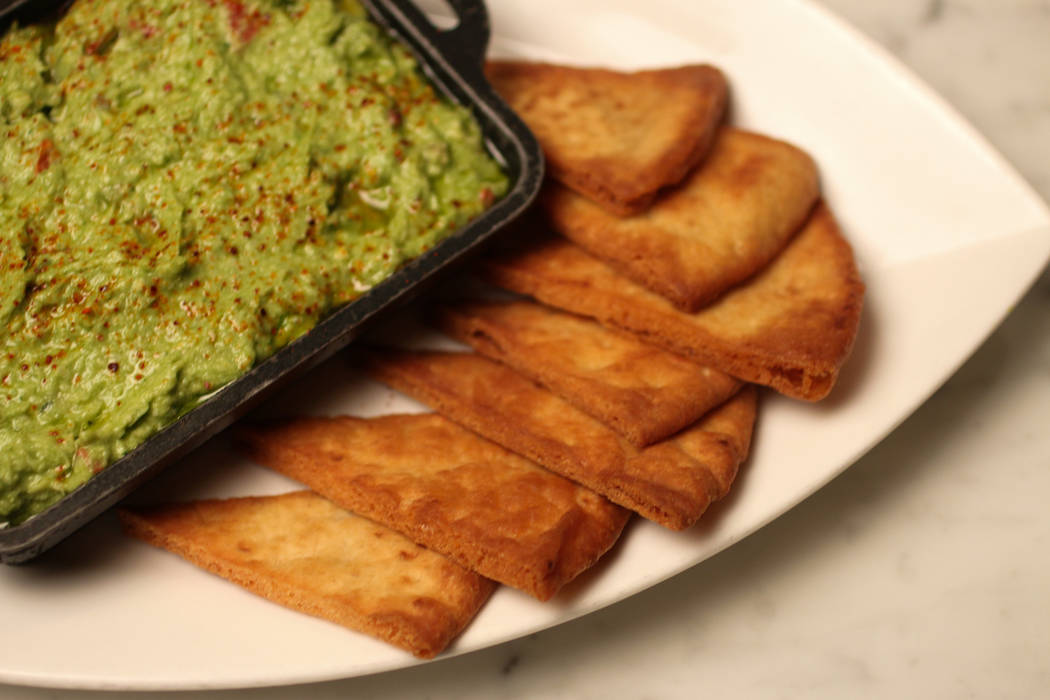 El Dorado Cantina
You can get not one, not two but four guacamoles at El Dorado Cantina this month: Tropical Tableside Guacamole, with fresh pineapple, mango and bell peppers; Bacon Blue Tableside Guacamole, with bacon bits and blue cheese crumbles; and Triple Spice Blend Tableside Guacamole, with serrano, habanero and Fresno chili peppers, join the always-available tableside guacamole, through Sept. 30.
El Dorado Cantina, 3025 Sammy Davis Jr. Drive, 702-722-2289, eldoradovegas.com
El Dorado Cantina serves tableside guacamole with three limited-edition versions. (El Dorado Cantina )
Leticia's Cocina & Cantina
Leticia's guacamole is made to order with — if you wish — tomatoes, onions, cilantro and fresh limes, and topped with queso panela and crispy tortilla strips. But for an extra couple of bucks, you can add shrimp or crab, in Abuelo Spicy Sauce.
Leticia's Cocina & Cantina, Fiesta Station Casino, 702-476-6008, or Santa Fe Station Casino, 702-515-4318, leticiascocina.com
Station Casinos Guacamole at Leticia's Cocina & Cantina
Pink Taco
Pink Taco celebrates National Guacamole Day, which is Sunday, with a special guacamole trio available through Sept. 21 for $9. In addition to classic guacamole with tomato, Serrano chiles and cotija cheese, the trio includes street corn guacamole with roasted corn and a pinch of cilantro, and bacon guacamole with red onion.
Pink Taco, Hard Rock Hotel, 702-693-5525, hardrockhotel.com
Hard Rock Hotel Trio of guacamoles at the Pink Taco
Gonzalez y Gonzalez
The New York Times started an uproar a few years ago when it added peas to guacamole, but this one sounds much more appealing. The king crab guacamole at Gonzalez y Gonzalez is a tableside preparation that also contains pico de gallo and smoked bacon and is served with corn chips and spicy pita.
Gonzalez y Gonzalez, New York New York, 702-740-6455, newyorknewyork.com
Ark Restaurants King crab guacamole at Gonzalez y Gonzalez
Public House
It may not get more unconventional than this: Public House serves a guacamole that starts with hummus and adds artichokes, Castelvetrano olives and piquillo peppers. It's served with pita chips.
Public House, The Venetian, 702-407-5310, publichouselv.com
Public House Public House's artichoke guacamole