5 spots in the Las Vegas Valley for great barbecue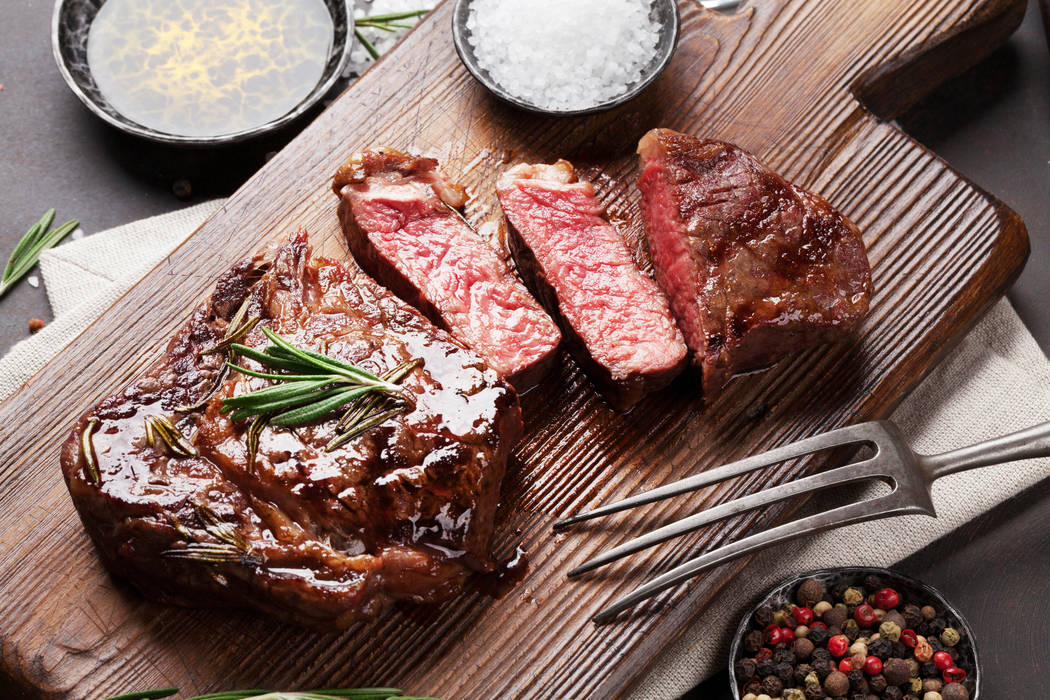 Bell's BBQ
Bell's promotes itself as "chef-inspired," and they're not kidding: The menu holds smoked meats such as pork belly, chicken and three types of ribs; "non-smokers" such as shrimp and grits and chicken and waffles; and side dishes including four-cheese-crusted corn coblets, okra "fries" and braised Southern greens.
10895 S. Eastern Ave., Henderson, 702-896-2355, bellsbarbecue.com
Big B's Texas BBQ
Brisket — cosseted for 12 hours in a smoker in the middle of the kitchen — puts the Texas twang in Big B's BBQ, but there's smoked chicken and turkey and pulled pork and two kinds of ribs as well. And if you've always wanted to try smoked meatloaf, this is the place for you.
3019 St. Rose Parkway, Henderson, 702-260-6327, bigbztexasbbq.com
Big Ern's BBQ
Ernie Loya's kiosk in downtown Las Vegas led to his opening one of the original restaurants at Downtown Container Park, where he's still going strong. Big Ern's brisket is particularly noteworthy, but his pulled pork, spare ribs and side dishes are laudable, too.
Downtown Container Park, 702-834-7845 or bigernsbbqlv.com
Rollin Smoke Barbeque
The father-and-son team behind Rollin Smoke uses hickory for its barbecue and specializes in Southern-style sides such as collard greens, dirty rice and fried okra. If you want to really indulge, you can get up to five meats on your plate: ribs, chicken, hot links, pulled pork and chopped brisket.
3185 S Highland Drive, rollinsmokebarbeque.com; with additional valley locations
Sin City Smokers
Looking for a smokin' barbecue sandwich? Sin City Smokers is your place for the likes of the Texas Melt, which is brisket with roasted red peppers, pepperjack cheese, Texas red sauce and grilled onions. There are all kinds of smoked meats as well, and even a veggie mix, if you're so inclined.
2861 N. Green Valley Parkway, Henderson, 702-823-5605, sincitysmokers.com