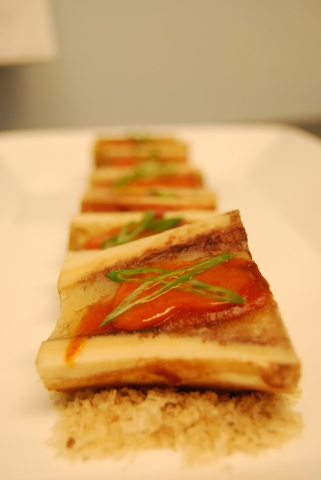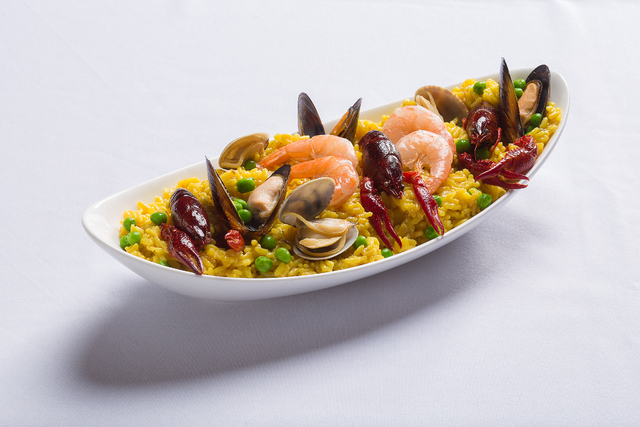 Made-to-order Tacos Al Pastore
Feast Buffet, Texas Station
Based on cook Jaime Montes' 80-plus-year-old family recipe, they're made with meat marinated during a four-day process and served with a house-made fruit salsa at lunch, dinner and Sunday brunch, $10.99-$14.99.
Oxtail stew
Garden Court Buffet, Main Street Station
Part of the buffet's "Island Selections" area during Saturday dinner, the stew is a serve-yourself proposition, $15.99.
Roasted bone marrow
Wicked Spoon, The Cosmopolitan of Las Vegas
After it's roasted, the bone marrow is brushed with kim chi glaze and run under a broiler; it's available during lunch and dinner, $26-$34 or $38-$41.
Pumpkin souffles
Bacchanal, Caesars Palace
Guests must request the "secret souffles" — currently pumpkin but soon to be changed to Blood Orange Grand Marnier — at the dessert station and return in 5 to 7 minutes to retrieve them, at dinner daily, $50.99 to $53.99.
Seafood paella
The Buffet at Excalibur
The traditional Spanish dish contains clams, mussels, shrimp and crawfish and is available on the dinner buffet, $23.99 to $26.99.
If you have suggestions for On the Menu, please contact Heidi Knapp Rinella at Hrinella@reviewjournal.com or call 702-383-0474.