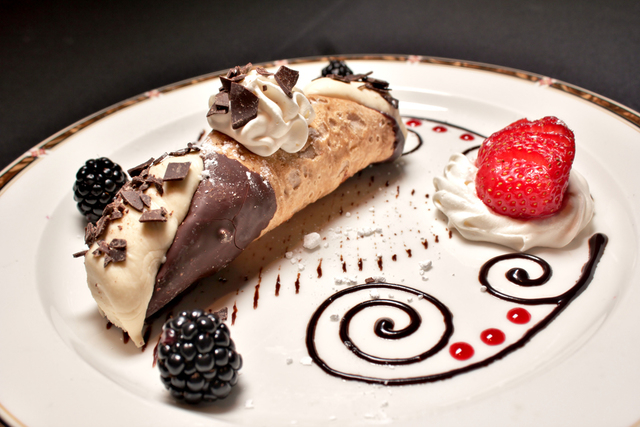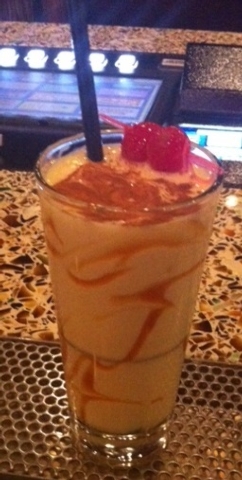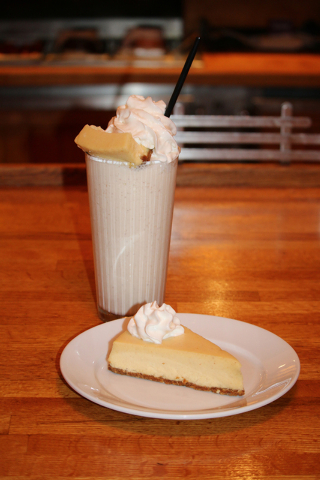 Egg Nog Pudding
The Buffet, Treasure Island
Creamy custard pudding flavored with rum, nutmeg and cinnamon will be available all day Christmas on the buffet, which is $23.95 at brunch or $29.95 at dinner.
Eggnog Cream Cannoli
Don Vito's, South Point
Filled with sweet cream, this traditional Italian pastry gets a festive eggnog spin for the holiday as one of two dessert choices on the three-course Christmas menu, $32.
17 South Holiday Egg Nog
17 South, Tahiti Village
The holiday classic gets a kick from brandy, Captain Morgan Spiced Rum and a float of Grand Marnier, $9, or $4.50 for locals who use the phrase "Tahiti holiday."
Egg Nog Cheesecake
Mr. Lucky's Cafe, Hard Rock Hotel
Served as cheesecake, $4, or a cheesecake shake, $5.99, it's available through the end of the month.
Egg Nog Tini
Elements Kitchen &Martini Bar
Dutch Advocaat is spiked with Myers's rum and topped with nutmeg or cinnamon, $10.
Send information to Heidi Knapp Rinella, P.O. Box 70, Las Vegas, NV 89125. You also can send faxes to 702-383-4676 or email her at Hrinella@reviewjournal.com. Follow @HKRinella on Twitter.