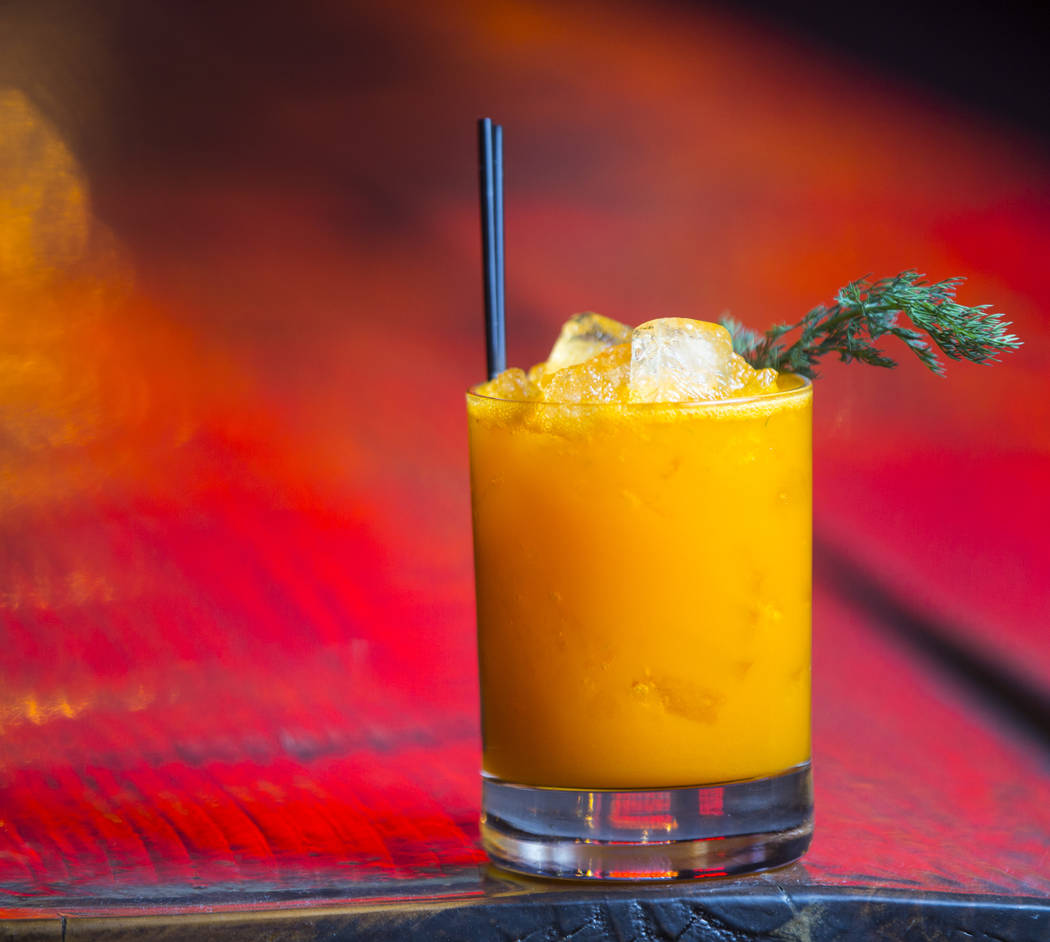 The big question: Does the carrot juice in this Atomic Liquors cocktail improve your eyesight as it makes it blurry? Who knows. But a hearty dose of Scotch and a healthy portion of sweet maple syrup tend to mask the vegetable taste in the Canadian Rabbit in Scotland. If you want to taste the garden a bit more, try chewing on the dill garnish.
Ingredients
■ 1 1/2 ounces Monkey Shoulder Blended Malt Scotch
■ 3/4 ounces maple syrup
■ 1 ounce carrot juice
■ 1/2 ounce orgeat
■ 1/2 ounce lemon juice
■ 1 dash Angostura Bitters
Garnish
■ 1 dill sprig
Directions
Shake ingredients over ice. Serve in bucket glass. Garnish with dill.