Authentic Korean food is becoming popular in Las Vegas
February 6, 2018 - 5:59 pm
Updated February 6, 2018 - 10:31 pm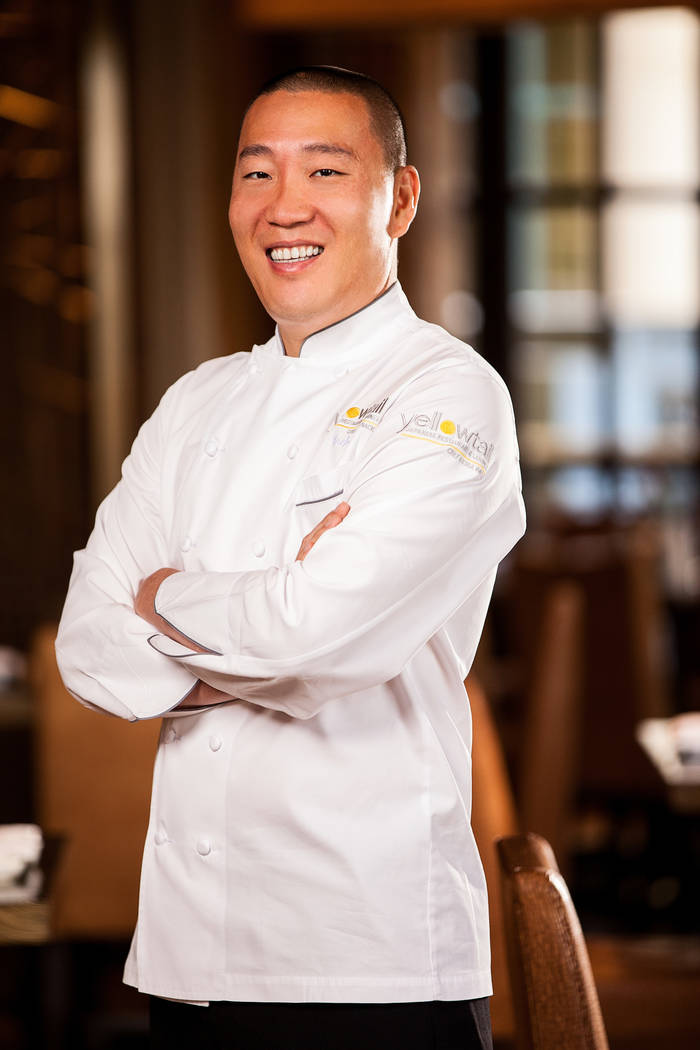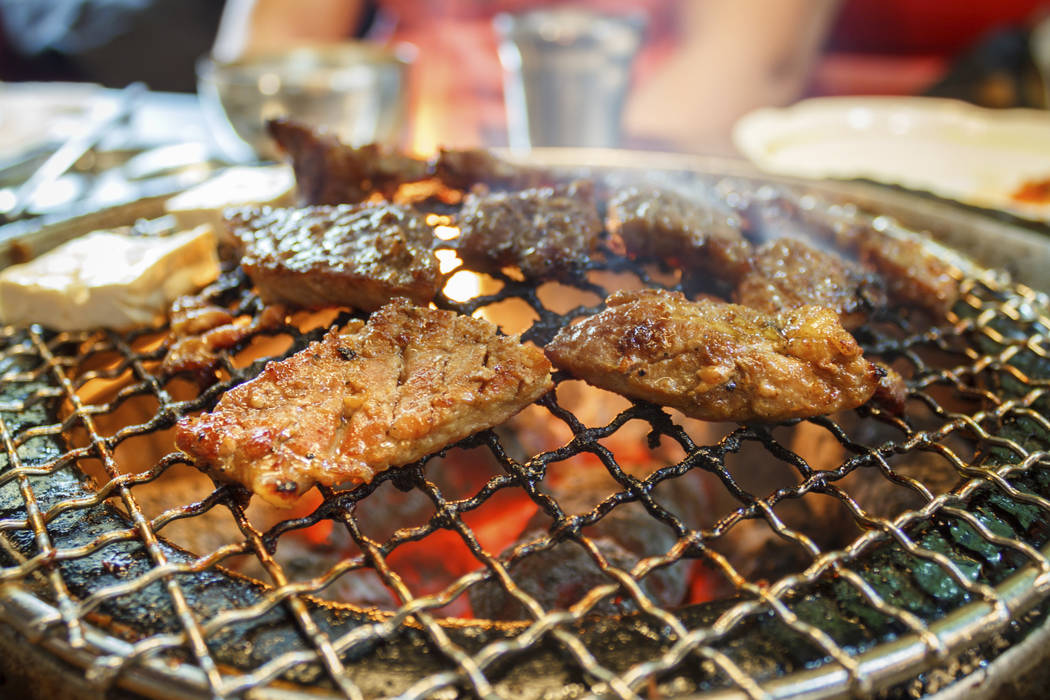 Korea is a hot topic, and it's not just about tensions with the North and the upcoming Olympics in the South. Korean cuisine is on the rise in our valley.
Once relegated to the stretch of Spring Mountain Road simplistically referred to as Chinatown, Korean barbecue spots are now widely available throughout the valley. And L.A. food truck sensation Roy Choi is coming to the Strip, promising to deliver "a celebration of L.A.'s Koreatown district" to the new Park MGM resort (currently Monte Carlo) before the end of the year.
Choi's arrival will mark a major milestone: the first high-profile Korean restaurant in a Strip casino. But those who follow the local market say it's indicative of a larger trend.
"Compared to last year or two years ago, (Korean cuisine) is booming," says John Um, the regional corporate sushi chef at SushiSamba, who was born in Korea and visits his homeland at least once a year.
The statistics bear him out. Of the 57 Las Vegas Korean restaurants listed on Yelp, 10 were added in 2017, and another nine in 2016. That's as many as were added in the five previous years combined. And there are certainly plenty of hidden gems in Chinatown and beyond that never make their way onto the website's listings.
Um, who has been seeking out his native cuisine since moving to Las Vegas in 2008, says the customer base is also expanding.
"Before, when I went to Korean restaurants, I saw nobody but Korean people," he explains. "But now it's hard to even see any Korean people in Korean restaurants."
Is it legit?
One question a widening fan base for ethnic cuisine is bound to raise is that of authenticity. How legit are the local Korean options? How close are they to what a sports fan in Pyeongchang, or a visitor to Seoul, might experience?
"Everything that's popular here, or anywhere in the U.S., is a traditional popular thing (in Korea)," says local resident and Korean native Akira Back, whose global restaurant empire includes the high profile local Japanese spots Yellowtail and Kumi, as well as the Michelin-starred DOSA in Seoul.
But Back is quick to point out, there are plenty of Korean favorites that have yet to make their way to Las Vegas. Some of those include soup and vegetarian dishes, which can be found in kitchens at the nation's many Buddhist temples. Um misses a traditional family style feast called jungsik, which can feature 20 to 30 side dishes. And both are quick to point out that the local variations on the Korean staple kimchi pale in comparison to the dozens available in their homeland.
Chefs' picks
Um points to a tiny restaurant that doubles as a karaoke parlor, Western Soondae on Spring Mountain Road, as an example of a local spot trying to push the envelope of Korean cooking. It specializes in a Korean sausage known as soondae: Korean blood sausage made with clear noodles in pork intestine. It's part of a new wave of L.A. Korean restaurants that are finding Las Vegas a new frontier.
"They see this location as cheaper costs, cheaper rent and an open market that's getting bigger," he explains.
Another mainstay of the local Korean community is also a go-to spot for those who want to expand their understanding of the nation's food. Greenland Supermarket at Spring Mountain Road and Rainbow Boulevard is a massive Korean grocery, which also offers a small food court and a large selection of pre-made takeout dishes.
Um points to Greenland as the only local source he knows of for one of his favorite Korean items, gejang, a raw crab dish. He also recommends a pre-packaged kit the market sells that allows you to make the popular rice dish bibimbap at home. Back patronizes the store when he doesn't have time to make his own kimchi, and is impressed with the numerous varieties available there.
"They get it from L.A., (but) they've never told me the source," he says of the product. "I think they buy it from a little mom and pop place that only makes kimchi."
Looking forward
Back and Um agree the current boom in Korean restaurants is resulting in better choices for connoisseurs of the cuisine.
"The more you open, the more competition," Back says simply. "So these guys have to bring better flavor."
He's hoping the trend will allow him to bring the modern, sophisticated take on classic Korean dishes that have brought him critical acclaim in Seoul to Las Vegas sometime soon.
"I'd love to bring it (here)," the chef says. "We'll see, fingers crossed!"
Can you taste the heat?
Korean barbecue is unquestionably the most popular type of Korean food available in the valley. Yelp's Las Vegas community manager Taylor Stonack calls it "a unique group dining experience that is growing in popularity all over the city," adding, "guests love the interactive experience!" But our experts point out that what you get in Las Vegas isn't exactly what you'll find in Korea. It's not, however, the fault of local chefs or restaurateurs.
"You're not supposed to use gas," explains John Um. "It's supposed to be a table with a big hole and they bring hot charcoals to the table and set them there, and you just grill on top of it. However, in the States, I don't think the fire department allows that."
If he's in the mood for barbecue, Um tries to find one of the few restaurants in town that will add a few pieces of charcoal to the gas flames for flavor — the legality of which isn't quite clear.
Back admits the taste from the gas grill is different than what he enjoys in Korea. But he doesn't let that stop him from enjoying the experience locally. His favorite spot is Hobak, which is at 5808 Spring Mountain Road.
"I like Hobak's banchan," the chef says, referring to the collection of side dishes that accompanies every meal. "I love it also because you can bring your own alcohol, and there's no corkage fee. I always bring wine, (and) I go quite a bit."
Contact Al Mancini at amancini @reviewjournal.com. Follow @AlManciniVegas on Twitter.