Beginner's guide to dim sum dining at Ping Pang Pong in Las Vegas
Updated January 27, 2020 - 6:48 pm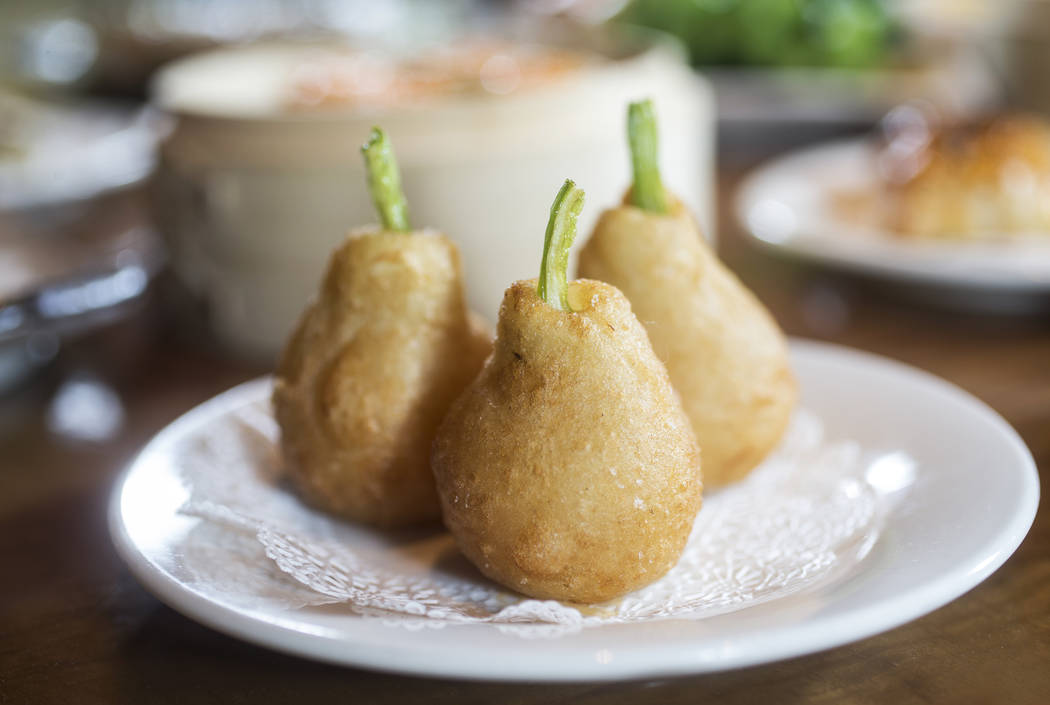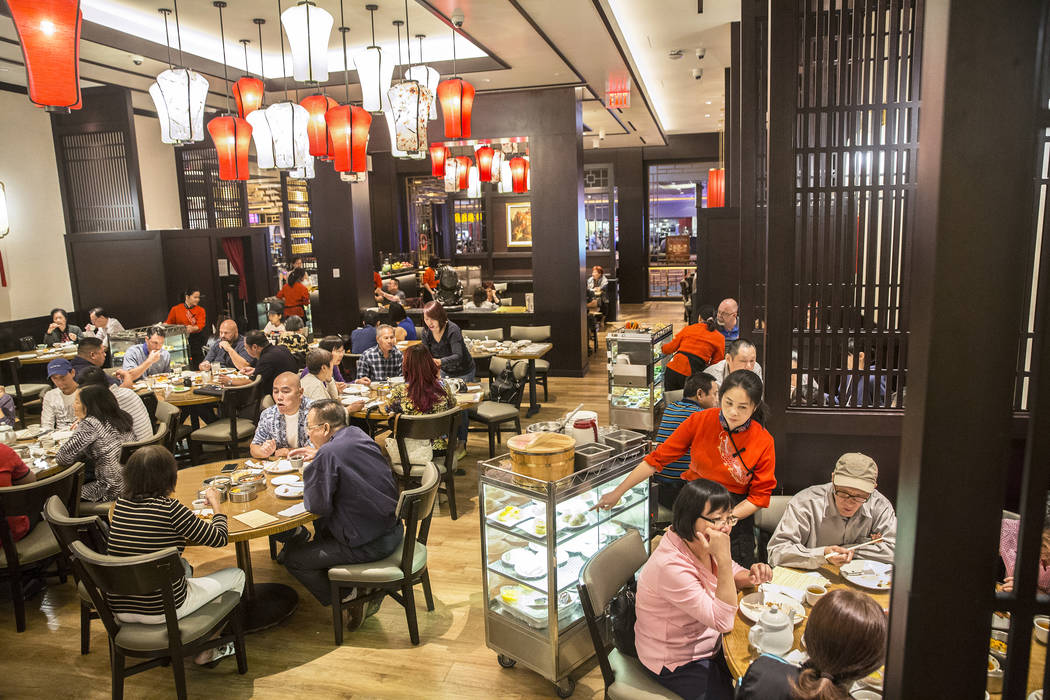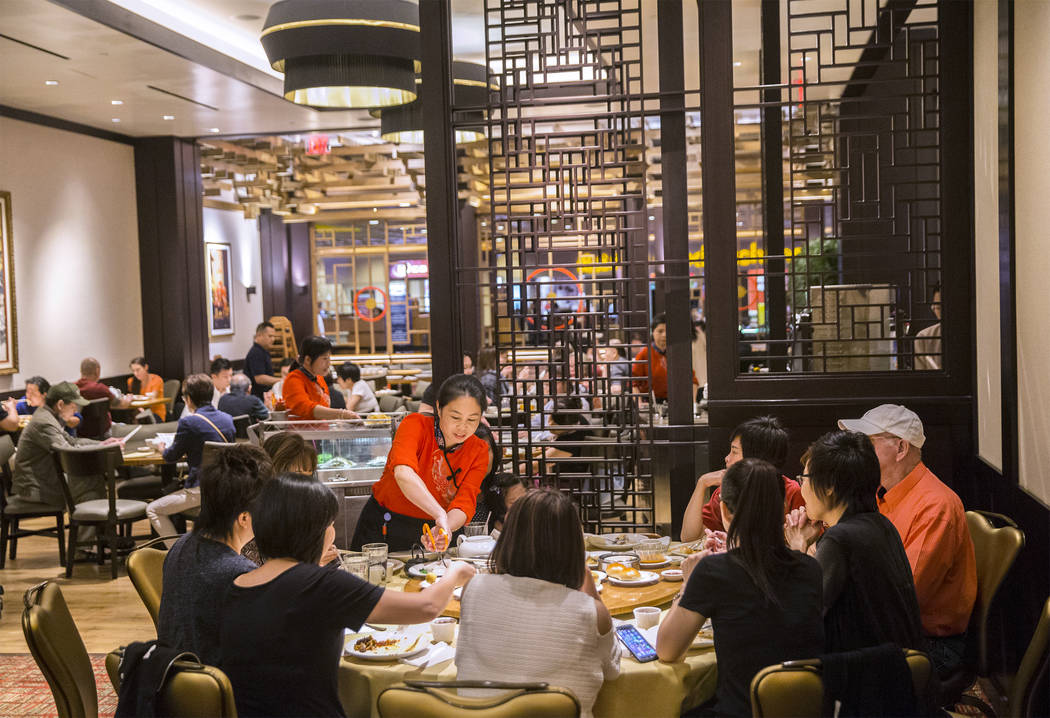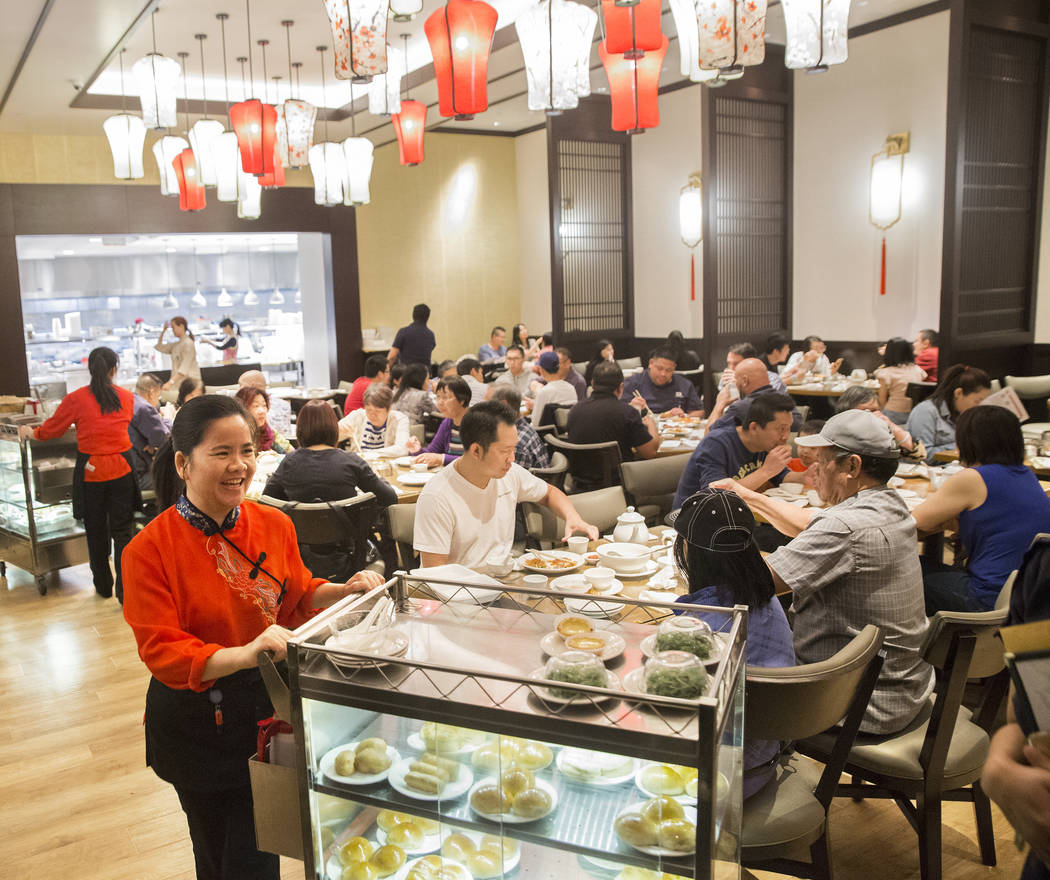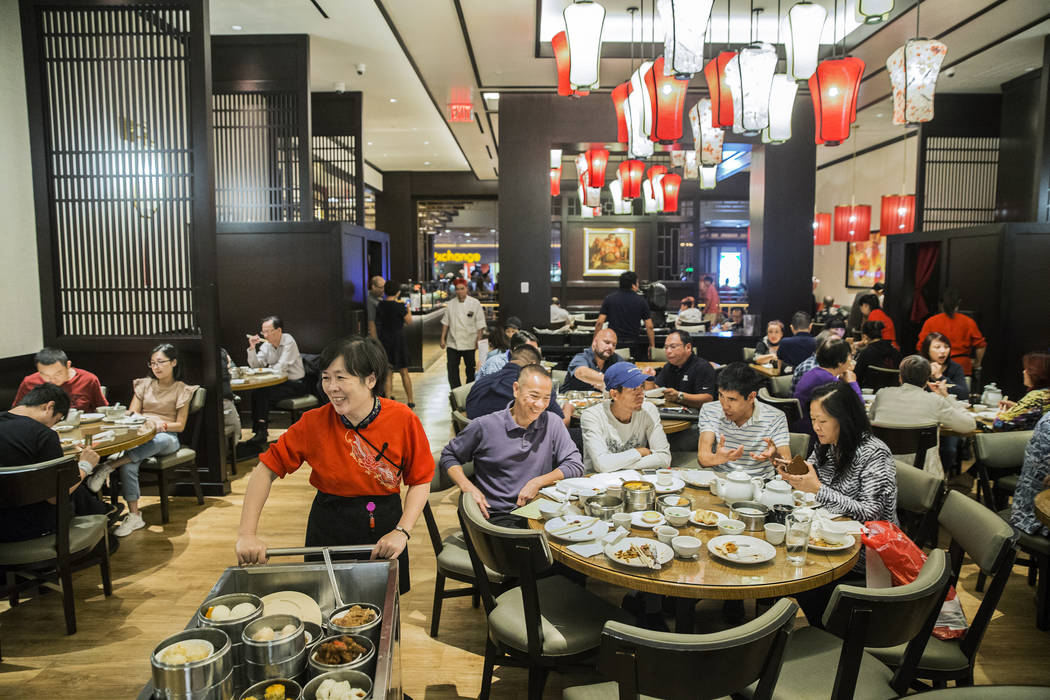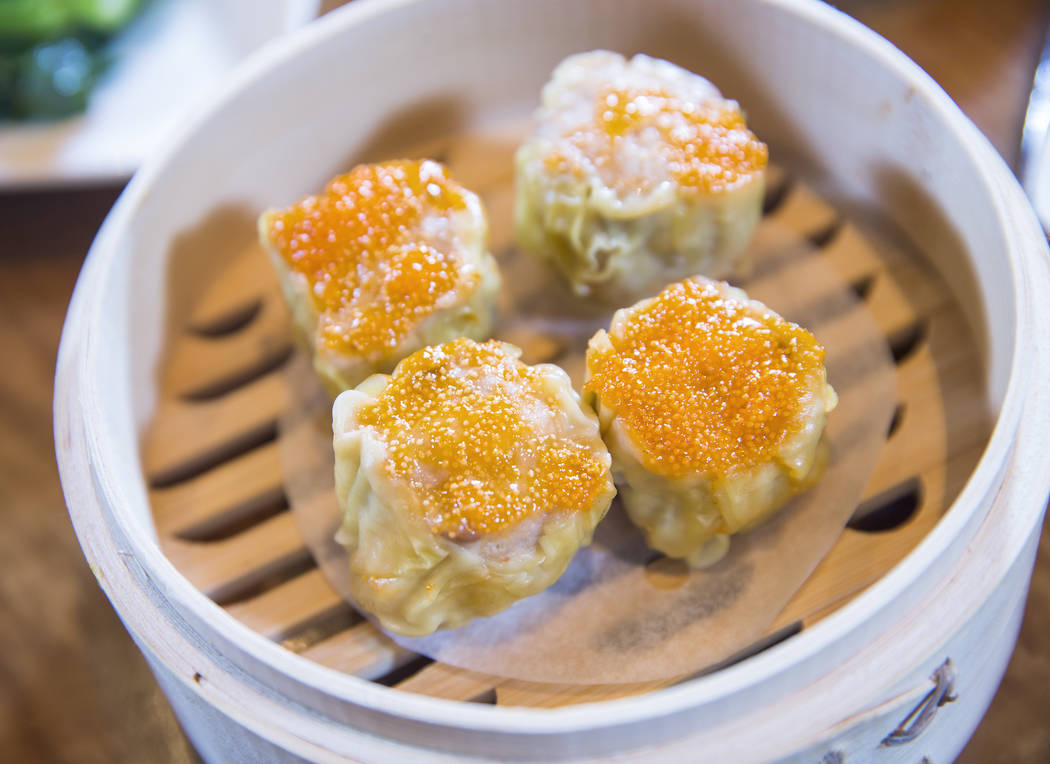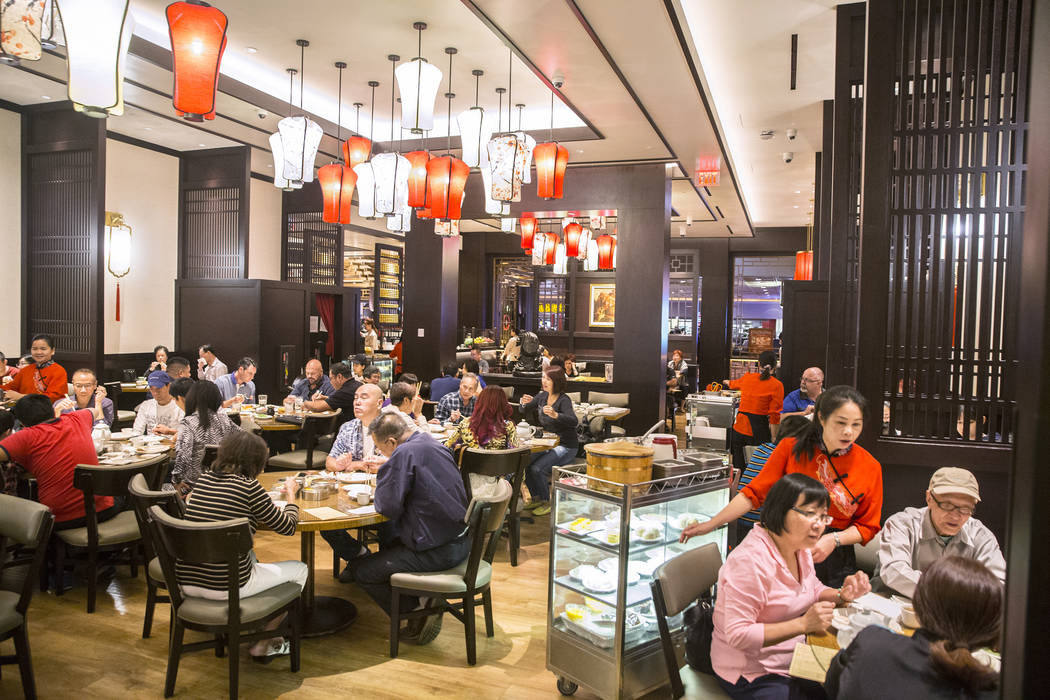 It's one of the most popular off-Strip dining experiences in Las Vegas — and one of the most intimidating.
A popular place to have this culinary experience is at Ping Pang Pong in the Gold Coast on West Flamingo Road.
Diners come for the large selection, reasonable prices and the made-fresh-daily dim sum options — about 90 of them — something that's getting harder and harder to find, even in Hong Kong. Yet for the uninitiated, the experience that awaits customers can be a little daunting.
After diners are seated, a server fills tea cups and offers the menus: two for dim sum (one with photos) and one for items from the main kitchen. Alongside them is a mysterious card.
In no particular order, a server takes orders from the kitchen menu, and others will roll up with steam carts loaded with food. The delicacies are on plates, in bowls or bamboo baskets, two to four per dish, steamed, deep-fried, grilled or wok-fried, sweet and savory — apparently with no semblance of order. Some of the main ingredients are obvious, others are hidden inside buns.
A little scary? Maybe. But it doesn't have to be, and overcoming any apprehension is well worth the effort.
The history
To help newbies navigate their first dim sum experience, we turned to Ping Pang Pong co-owner Kevin Wu to explain some basics. First, what is it?
"(Dim sum) is any food consumed between your regular meals," Wu explains.
It "started decades ago in the early morning hours," he continues. "It was a social hour, like your morning coffee. Dim sum is the accompaniment to your morning tea."
This Chinese equivalent of morning fare has expanded and is now offered around the clock. Today, many choose to enjoy dim sum with meals, instead of in between them. That's particularly common in the U.S., where it's become the province of restaurants rather than tea houses.
Navigating the menu
In more authentic spots, dim sum dishes are rolled from table to table on carts, while items traditionally associated with a meal are ordered directly from the kitchen. Each cart, Wu says, is associated with one traditional kitchen station.
"You have your steamer, you have your fryer, you have your grill," he explains. "In an Asian kitchen you have your wok line, or you have your cook line, and you have your oven, and your roasting (station)."
Each cart should feature selections from one of those. And sweet and savory dishes are also kept separate.
"If the cart persons are experienced, they wouldn't approach an empty, just-sat-down or recently poured tea person with the dessert cart," the restaurateur points out. "They should wait until they have gone through a few items."
He says a meal traditionally starts with tea, followed by steamed dishes (easily identifiable by the baskets in which they come), noodles, pan-seared dishes and then the fried and baked goods. Then of course, desserts. But there's no hard-and-fast rule. Many people, he points out, prefer their baked buns first.
"They should explain to you what items they're carrying on their carts. And they should have the wherewithal to see what you already have on your table and not to offer you the same thing again, unless you ask."
Just point, and the server should offer a fresher version from lower in the pile, closer to the steam. The most important rule: You can always say no.
How much to order?
With so many things on the menu, "No" is a necessity. But the question of how many times to say "Yes" can be confusing.
"At breakfast hour, they (traditionally) had a saying 'a cup of tea and two steamers,' " Wu says when asked about a typical order size.
If ordering a meal, rather than a snack, "that's where the combination of ordering a plate of noodles or a fish from the kitchen might come into play, because it supplements the smaller portion items with a plate of food you can share."
While meal size is personal, about four or five buns or steamers is average. Since they come two to four per order, larger parties will be better able to experience the variety than smaller ones.
Over the course of the meal, which can take up to several hours if you're not in a hurry, a server stamp a card on the table every time a dish is taken. (In the old days, they let empty trays pile up and counted them — but the current system reduces clutter.) Dim sum plates are $2 to $10 per order, with 80 percent in the $2-$4 range. With unlimited tea for 50 cents a person, a typical bill runs between $10 and $15 per person. Isn't that worth overcoming dim sum anxiety?
Contact Al Mancini at amancini@reviewjournal.com. Follow @AlManciniVegas on Twitter.