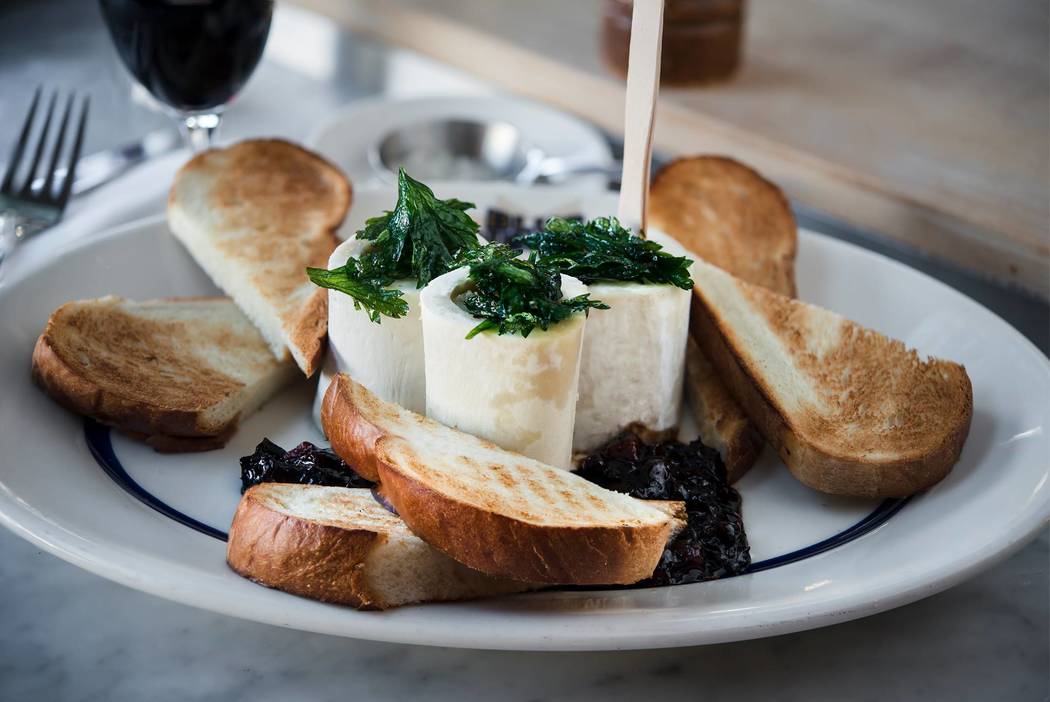 It's been more than three months since Blue Ribbon Sushi Bar & Grill closed its doors at The Cosmopolitan of Las Vegas. But owners Bruce and Eric Bromberg and their team have been busy behind those construction walls and say they're on course to open its replacement sometime in June.
The new place will simply be called Blue Ribbon, and it will be a throwback to the downtown New York City spot that started their empire.
"The original Blue Ribbon little 48-seat hole in the wall in New York has been going strong for nearly 25 years," Bruce says proudly. "And we're definitely going back to our roots, revisiting it. And it's been a really exciting process, just to kind of go back and figure out where it all began. Because really, the entire spirit of Blue Ribbon was born in there."
That restaurant in a then-questionable neighborhood was known for drawing a mixture of top New York chefs getting off work, downtown hipsters and musicians playing the nearby club The Wetlands. But Blue Ribbon has since expanded to 18 bars and restaurants in five cities.
How do the guys plan to reinvent that concept a quarter-century later, 2,500 miles away in a multimillion-dollar resort?
"The things that motivated us then and inspired us then have to be the motivating factors now," Bruce says. "And you have to re-focus (on) what about Blue Ribbon, when we were creating it, made it as cool as it was. How did it connect with so many people?"
For food, that means a wide-ranging menu of favorite dishes from various points in the brothers' lives. Menu highlights will include matzo ball soup, bone marrow with oxtail marmalade and the very first incarnation of their famed fried chicken, served as an entree this time, with sides of collard greens, mashed potatoes and gravy.
As for the atmosphere, Bruce says the space will be "pretty darn festive."
"It's gonna glow," he continues. "There's a lot of lights, tiles on the walls, soft mahogany table tops, a mahogany bar, big bar, as you enter. It's kind of that same experience as our tiny little restaurant in New York — the first greeting you have when you enter the place is the bar and the bartender and that vibe. It's a lot of eclectic things coming together, but there's an urban elegance that kind of flows across the space."
In other blue Ribbon news, the brothers are planning a second local Blue Ribbon Fried Chicken quick-casual spot, following up the success of their Downtown Summerlin location. The new one, currently under construction, will be in the Grand Bazaar Shops at Bally's.
Contact Al Mancini at amancini@reviewjournal.com. Follow @AlManciniVegas on Twitter.