Check out these Pi Day pizza, dessert pie specials in Las Vegas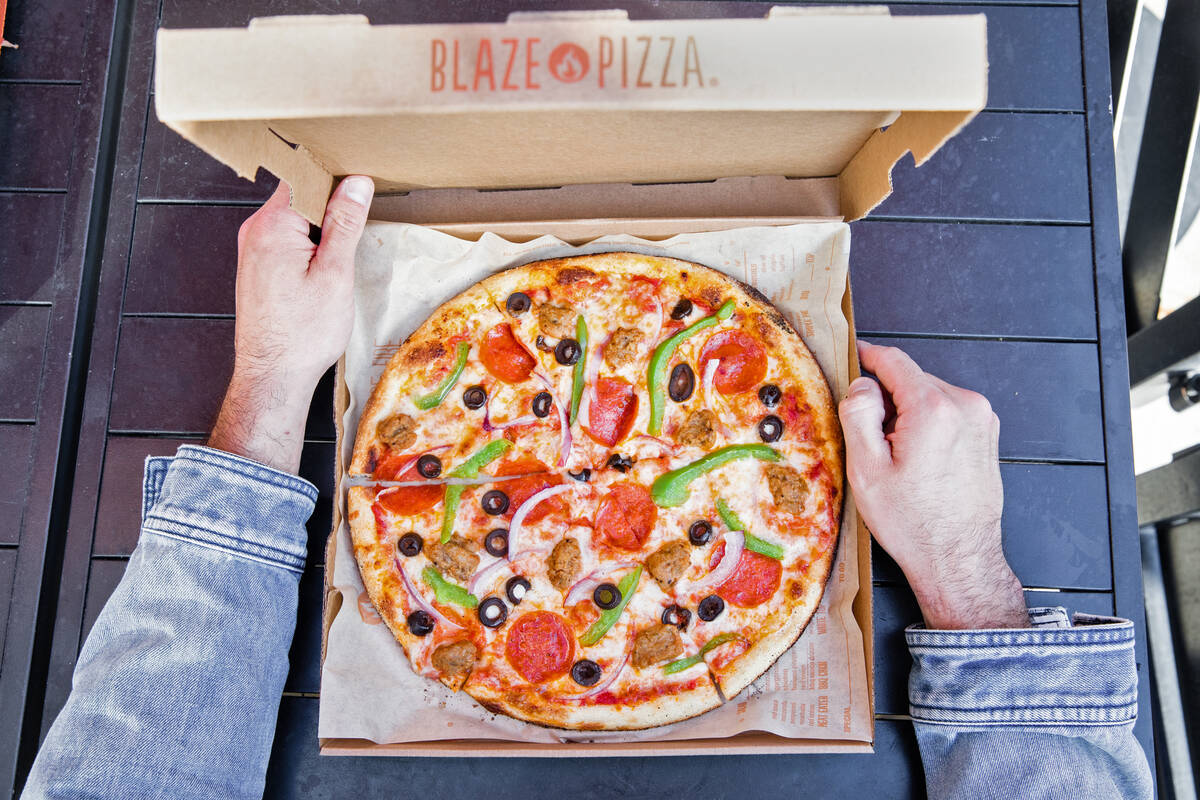 Pi Day, observed on March 14 (3.14), is here, and businesses are celebrating with the tastier pie.
Don't forget pi is an infinite number that starts 3.14159. Pi is the ratio of a circle's circumference to its diameter.
The holiday started in San Francisco in 1988; it's apropos that the other pies being celebrated on Pi Day are round.
Here are the specials to check out Tuesday in the Las Vegas Valley.
Blaze Pizza
Address: Various locations
The California-based pizza chain is holding their "biggest pizza party of the year" nationwide for Blaze Rewards members.
Members can buy one 11-inch pizza at participating locations for $3.14.
The deal is only offered in restaurants.
Pieology
Pie Life Rewards members can earn 3.14 times the points today on purchases in the Pie Life Rewards app.
PopNpies
Address: Vegas Test Kitchen, 1050 E. Fremont St.
Instead of needing to preorder from PopNpies, the small business will be selling pies by the slice from 11 a.m. to 5 p.m. at the Vegas Test Kitchen.
The restaurant hosts and rotates different businesses every day.
Cicis Pizza
Address: Various locations
Get $3.14 a large one topping pizza by ordering online for delivery or pickup with code "PIDAY."
Customers can get up to 10 pizzas with this deal.
Crust & Roux
Address: 6825 Las Vegas Blvd. South, Suite 120 (Located in Town Square)
This gourmet pizza and pie restaurant is holding a bogo sale on all pizza pies, pot pies and dessert pies (of equal or lower price).
Customers can also get a free slice of pie with any non-pie purchase.
7-Eleven and Speedway
Address: Various addresses
7-Eleven rewards and Speedway rewards members can get a whole pizza for $3.14 on Pi Day.
Members can choose between the cheese, pepperoni and Extreme Meat pies. The Extreme Meat pie includes beef crumbles, pepperoni, bacon, Canadian bacon, Chicago-style sausage and diced ham.