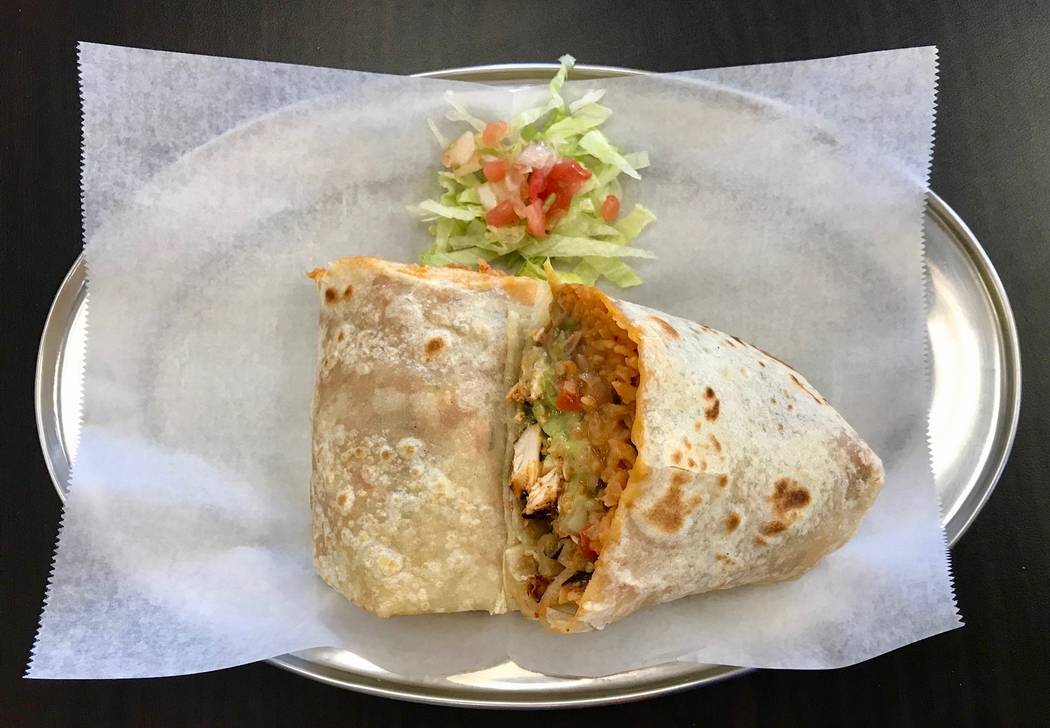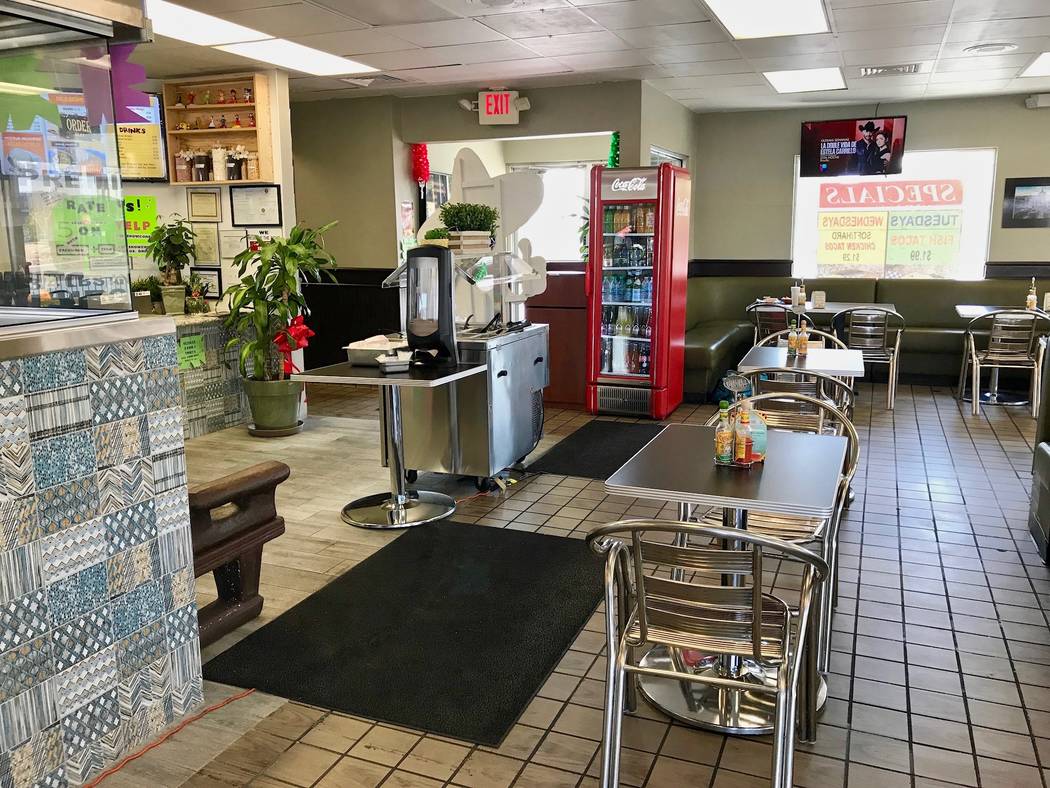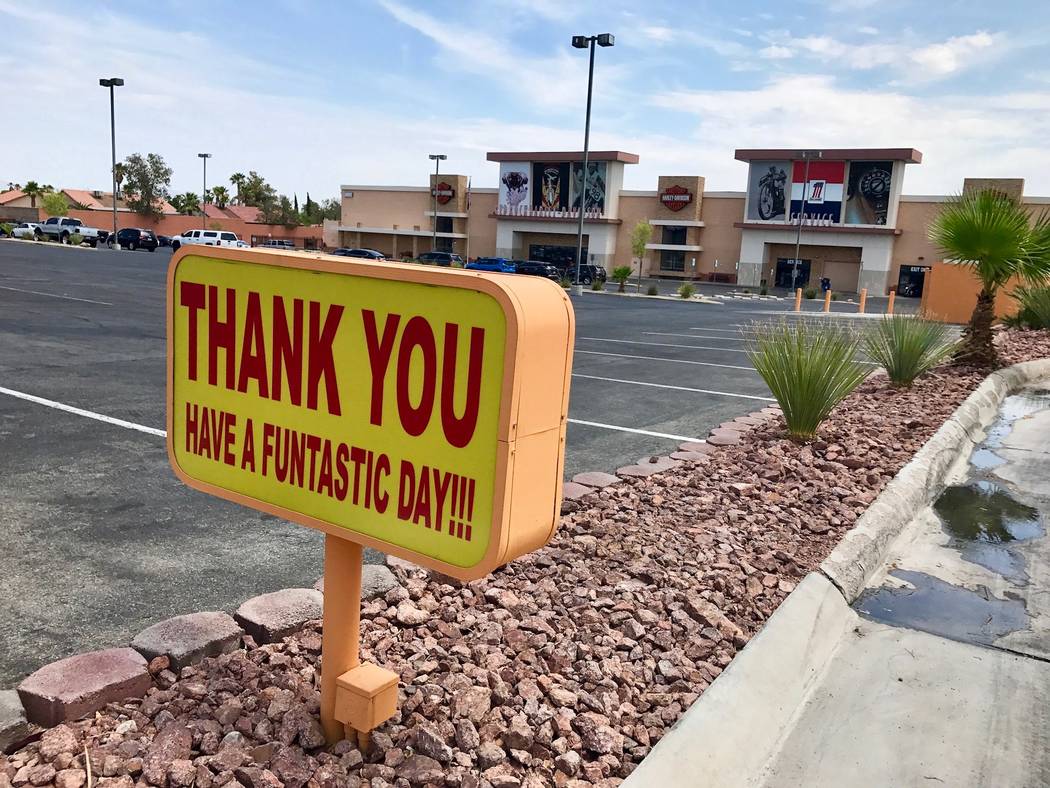 Look out, Roberto's. There's a new 24-hour taco place in town.
Fun Tacos, a Mexican-American restaurant on South Rainbow Boulevard, opened April 22, serving up burritos, flautas, enchiladas and, yes, tacos.
The restaurant is owned and operated by food-service veterans Jesse and Tina Monreal. Jesse Monreal was a cook in Las Vegas at East Side Mario's, The Cheesecake Factory and House of Blues before opening up his first restaurant in 2006, Señor Tacos.
Monreal had to let the business go in 2008 because of the recession, but his desire to own a restaurant never died. Since, Monreal said, he'd been waiting to try again.
Located in the Harley-Davidson shopping center, the bright yellow building is visible from blocks away.
A classic burrito (choice of al pastor, carne asada, carnitas, pollo or lengua) is $7.99 and comes with rice, beans, guacamole and pico de gallo. In addition to fountain drinks, the restaurant offers horchata and tamarind ($1.75 for 20 ounces and $2.30 for 32 ounces).
From 7 to 10:30 a.m., Fun Tacos serves breakfast burritos and platters such as huevos rancheros with beans and tortillas ($6.75) and breakfast burritos with a choice of ham, chorizo or bacon, wrapped with eggs, cheese and potatoes ($5).
On weekends, the Monreals dish up menudo, a traditional Mexican soup made with tripe (cow stomach) in broth with a red chili pepper base.
The restaurant also has specials. On Mondays, all churros are $1 off (normally $2.50 for cinnamon and $3.50 for glazed); on Tuesdays and Fridays, fish tacos are $1.99 (instead of $2.99); on Sundays, tortas ($7.99) are two for one.
The Monreals want to get a liquor license and add more ice cream flavors to accompany the churros. Churros are Jesse Monreal's passion; he said there wasn't a place to get reliably tasty churros in the valley.
"I thought we would bring churros to Las Vegas," he said. "Whenever we go to Los Angeles, we always have to get churros."
Fun Tacos' giant spiral churro with ice cream is $6.99. Extruded from a large syringe into a vat of frying oil, the circular, cinnamon-coated dessert is served in a pizza box with a scoop of ice cream.
"That's our seller right there," Monreal said.
Contact Madelyn Reese at mreese@viewnews.com or 702-383-0497. Follow @MadelynGReese on Twitter.
Fun Tacos
Where: 2330 S. Rainbow Blvd.
Hours: Dine in from 7 a.m.-10 p.m. daily; drive-through open 24 hours
Information: 702-790-4998 or funtacoslv.com
Social media: facebook.com/funtacoslv
2330 S. Rainbow Blvd., Las Vegas, NV, 89146