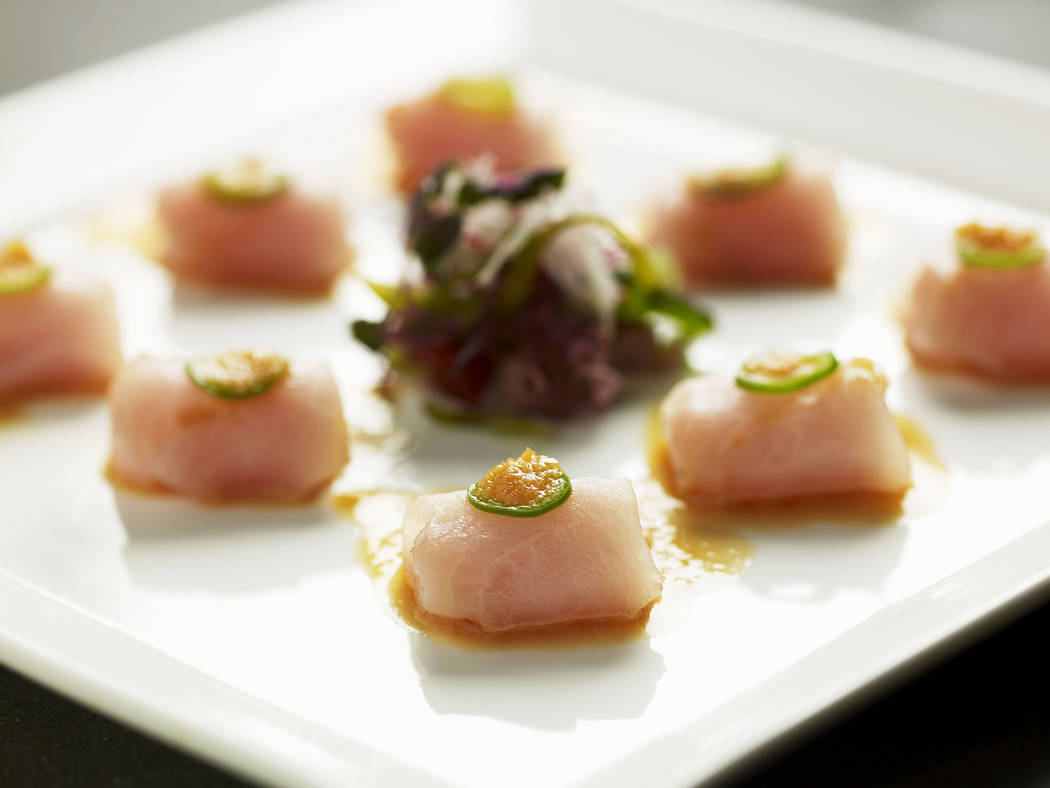 Las Vegas Restaurant Week has fed a lot of hungry people, and not just those who dine out during the annual fundraiser in Southern Nevada restaurants.
Brian Burton, CEO of Restaurant Week organizer Three Square food bank, said the events since in 2007 have raised $1.2 million for the food bank. That equates to 3.6 million meals for people across the state.
Burton said things have improved slightly for hungry Nevadans in the past few years. While one of six residents was food-insecure just a year ago, that number now is one in seven. (Nationally, the number is one in eight.) In children, it's one in four — which he said is the same in every state.
"Food-insecure means you're worried about where your next meal is coming from," he said. "It can be every day or every now and then, every few weeks or every two or three months. It's something that does happen repetitively."
He stresses that the hunger picture is far from rosy.
"I don't ever want people to get the idea that we're proud of the magnitude of the hunger issue in this state," he said. "Even one out of seven is too many. But as long as those trend lines are going in the right direction, it gives us hope."
Here's how Las Vegas Restaurant Week works: Restaurants that want to participate notify Three Square, and each designs fixed-price menus — breakfast, lunch and/or dinner — priced from $20 to $80. A set amount of money for each meal sold, ranging from $4 to $6, is donated to the food bank. This year the "week" runs Monday through June 30.
Burton said more than 130 restaurants are signed up, and he expects the number to grow as the event nears.
The food bank's fundraising activities extend all year, and Burton said there are some new initiatives.
"We're just getting really creative around capturing opportunities from visiting conventions and businesses," he said. "Many of them are looking for give-back opportunities while they're here, either to volunteer or to donate." They're also seeing more recovery of excess food through local retail markets, he said.
"And we're working with partners on the Strip, trying to see where we might be able to safely rescue some of the hot food," he said. "That's still sort of in a pilot stage right now."
All of the efforts, he said, help hungry Nevadans.
"Our state, as we all know, is not setting the record on social rankings; we're on the bottom of most of the lists," Burton said. "But what I like about this state is you can get things done. Just like in this last legislative session, the governor stepped forward and made seniors a priority with Meals on Wheels. We're seeing some traction, which encourages those of us who are in the trenches each day."
The Las Vegas Restaurant Week kick-off will be 7 to 10 p.m. Friday at the Tropicana, which plans the "Summer Cookout Featuring Robert Irvine & Friends." The event, around the resort's pool, will feature the celebrity chef and summer camp-themed dishes such as barbecue, plus outdoor games and a silent auction. General-admission tickets are $99, with VIP available and a discount for members of the military and first responders. For tickets, go to the Tropicana box office, call 800-829-9034 or go to www.troplv.com or ticketmaster.com.
For more information on Las Vegas Restaurant Week, including participating restaurants, menus, prices and donation amounts, go to www.helpoutdineoutlv.org or www.threesquare.org.
Contact Heidi Knapp Rinella at Hrinella @reviewjournal.com or 702-383-0474. Follow @HKRinella on Twitter.