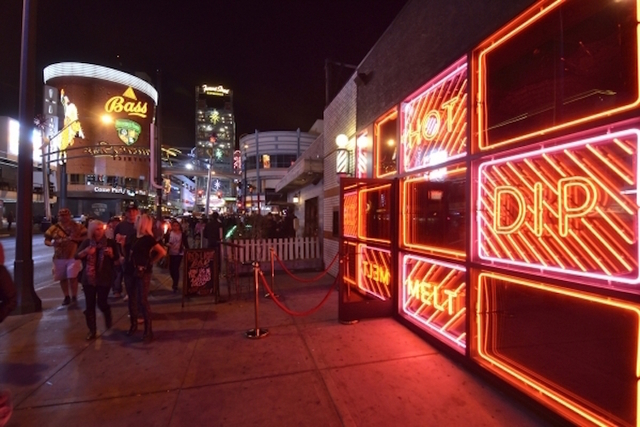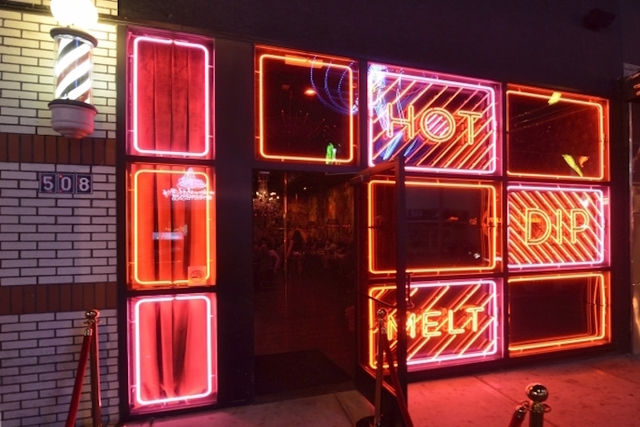 Fremont East Entertainment Disctrict now has one fewer restaurant, as the Red Light District-themed fondue restaurant F. Pigalle has abruptly closed its doors.
The restaurant opened last winter standing apart from other downtown eateries with an interior design that reminded one of Paris' well-known and not-safe-for-work district.
It's popularity grew immediately through word of mouth (especially after guests discovered the never-ending flow of red or white wine served from a baby bottle).
On Monday, the restaurant announced the news of its closing in a cryptic post made on the restaurant's official Facebook page. The post, which hints at a possible renovation and redesign of F. Pigalle read, "Excuse us as we transform into an exciting new bar concept for downtown."
A few customers responded to F. Pigalle's post hoping to get some clarification as to what exactly the mysterious text meant for the future of the restaurant. F. Pigalle replied to responses by telling one commenter, Wendy Peterson-Webb, "we will be right back," and informing Brittney Melnick, who said she brought so many people to the restaurant, "you'll love our new incarnation."
Whether or not this means a re-opening or a new restaurant entirely isn't known.
The closing of F. Pigalle doesn't come at a complete surprise to some frequent downtowners. The restaurant's location, 508 Fremont Street, has become synonymous for being "cursed" due to the amount of restaurants that have opened —and quickly closed— in the past few years.
The spot was previously home to Radio City Pizza, which had relocated from Tivoli Village to downtown Las Vegas in 2013. Before transitioning to F. Pigalle, a bar named Retroscena was opened in what would have been F. Pigalle's backyard.
Kristen Bailey, who the Review-Journal was told is handing all inquiries regarding the closing, had not responded to attempts to reach her by the time of publishing. A direct message to F. Pigalle on Facebook was seen but went unanswered.
Contact Caitlin Lilly at clilly@reviewjournal.com. Find her on Twitter: @caitielilly_
F. Pigalle is a fun, funky and novel spot downtown