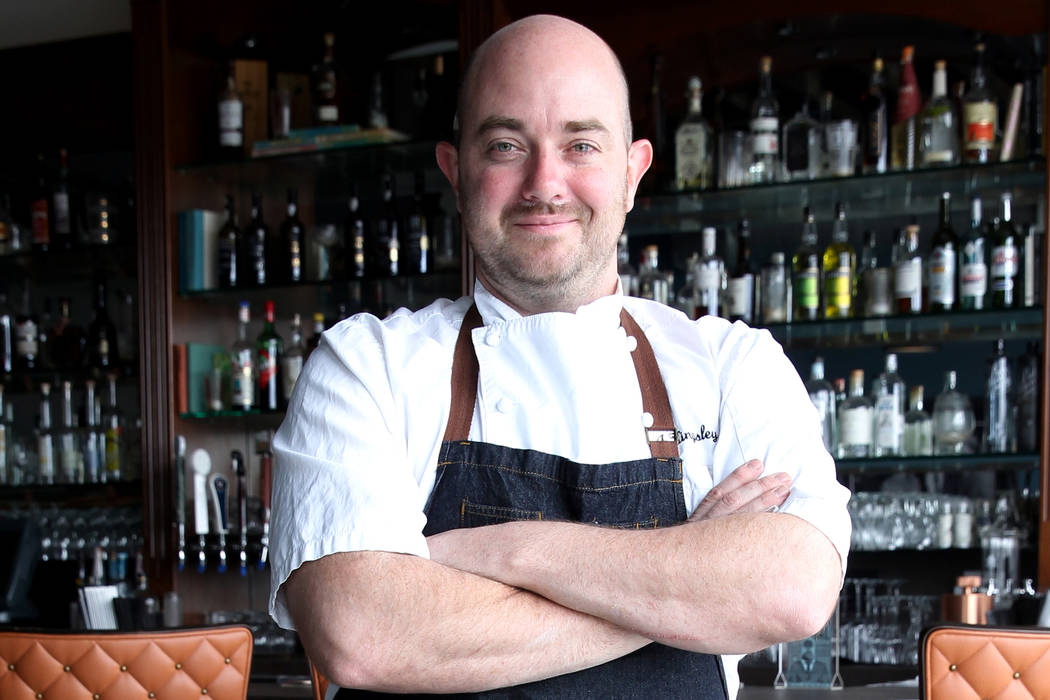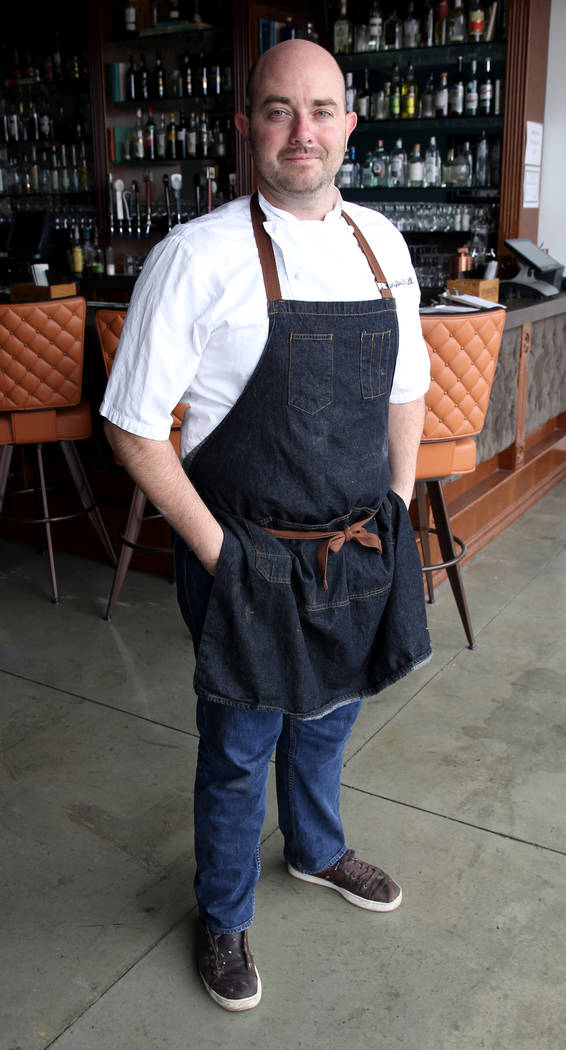 By the time California native Justin Kingsley Hall earned a bachelor's degree in culinary management from the Art Institute of Tampa, he'd been working in the industry six years, but a mentor encouraged him to get a formal education.
Returning to California, he was applying for jobs when he was hired at the now-closed Comme Ca at The Cosmopolitan of Las Vegas, and started teaching part time at the Art Institute of Las Vegas. Promoted seven months later to executive sous chef at the Comme Ca in West Hollywood, he encountered a medical issue that took him out of restaurant kitchens for several years, during which he returned to teaching at the institute.
He gradually started doing catering and events, then had the SLO-Boy popup in a downtown incubator for a few months. Hall returned to working with former Comme Ca chef Brian Howard while Howard developed Sparrow + Wolf on Spring Mountain Road, and was chef de cuisine there after it opened.
After the birth of his son, a new opportunity came along — downtown was calling. "I love to see everything grow down here," he said. "I really wanted to be downtown to be part of it growing." In early November, he became executive chef at The Kitchen at Atomic.
Best tip for home cooks?
Make good use of the crockpot. You can do soups in it, you can braise in it. It allows for a lot of cheap cuts of meat, but it really develops a ton of flavor. My mother used to put a pork shoulder in there with green chilies and broth. We'd leave for the day and come back to this great smell. That's one of the really memorable things I can remember my mom cooking.
What are you trying to do with The Kitchen at Atomic?
Help develop the food scene downtown, primarily by creating a place that's more of a neighborhood dining experience. A lot of different dishes, and where you can sit and wait for awhile. Outside of the hotels, there's not really a place where you can have two to three courses and be there for a half-hour to three hours.
Review-Journal: Always in your fridge at home?
Hall: Eggs and arugula.
Currently obsessed with?
My son, Kingsley (he's 19 months old).
Newest Las Vegas discovery?
Finding out we're having another baby.
Favorite indulgence?
Red wine.
I never eat …
Frozen prepared foods.
Favorite brunch at home?
An Irish breakfast, blood sausage and eggs.
Contact Heidi Knapp Rinella at Hrinella@reviewjournal.com. Follow @HKRinella on Twitter.