Five iced teas to celebrate National Iced Tea Month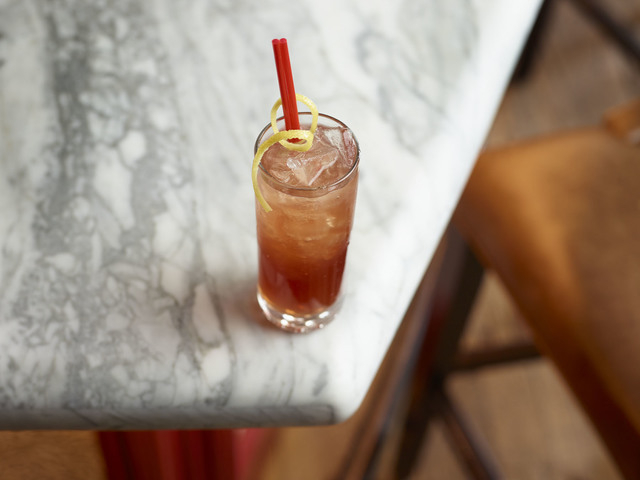 Consider closing out National Iced Tea Month in style, with one of these local beverages
Sicilian Tea
Buddy V's Ristorante, Grand Canal Shoppes
Deep Eddy Sweet Tea Vodka is mixed with lemon and cranberry vodkas, fresh sweet and sour, and club soda, $13.
After School Special
Culinary Dropout, Hard Rock Hotel
Raspberry-tea-infused tequila is topped off with ginger agave, lime and Modelo Especial, $12.
Prohibition Tea
Double Barrel Roadhouse, Monte Carlo
Guests can sip on 32 ounces of Templeton Rye, Triple Sec, Disaronno, black tea, orange juice and ginger ale, $35.
Tea Granita
The Coffee Bean & Tea Leaf
Borrowing inspiration from the Italian dessert granita, the Passion Fruit Tea Granita blends Assam Black Tea and passion fruit, while the Pear Berry Tea Granita combines Swedish Berries fruit infusion with notes of pear, $3.59, $4.09 or $4.59, depending on size.
Captain's Tropical Tea
Primarily Prime Rib, South Point
Captain Morgan original spiced rum is blended with iced tea and fresh lemon juice and served with a slice of lemon over ice, $8.
Email Heidi Knapp Rinella at Hrinella@reviewjournal.com. Read more of her stories at bestoflasvegas.com, and follow @HKRinella on Twitter.