Freed's Bakery co-owner in Las Vegas sweetens family business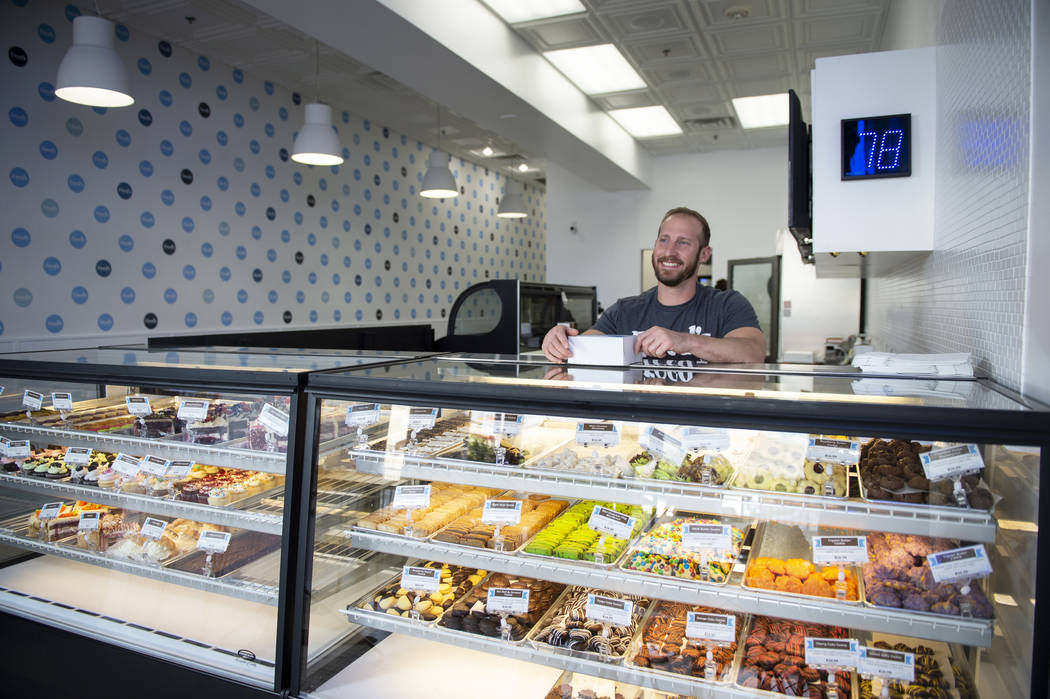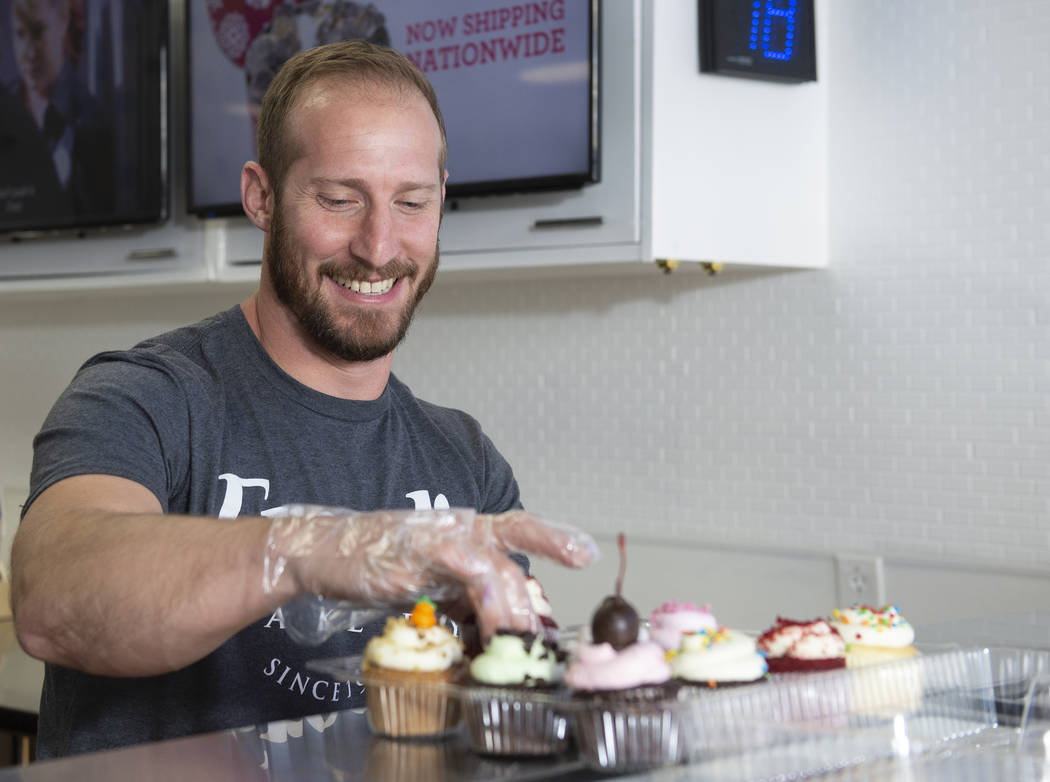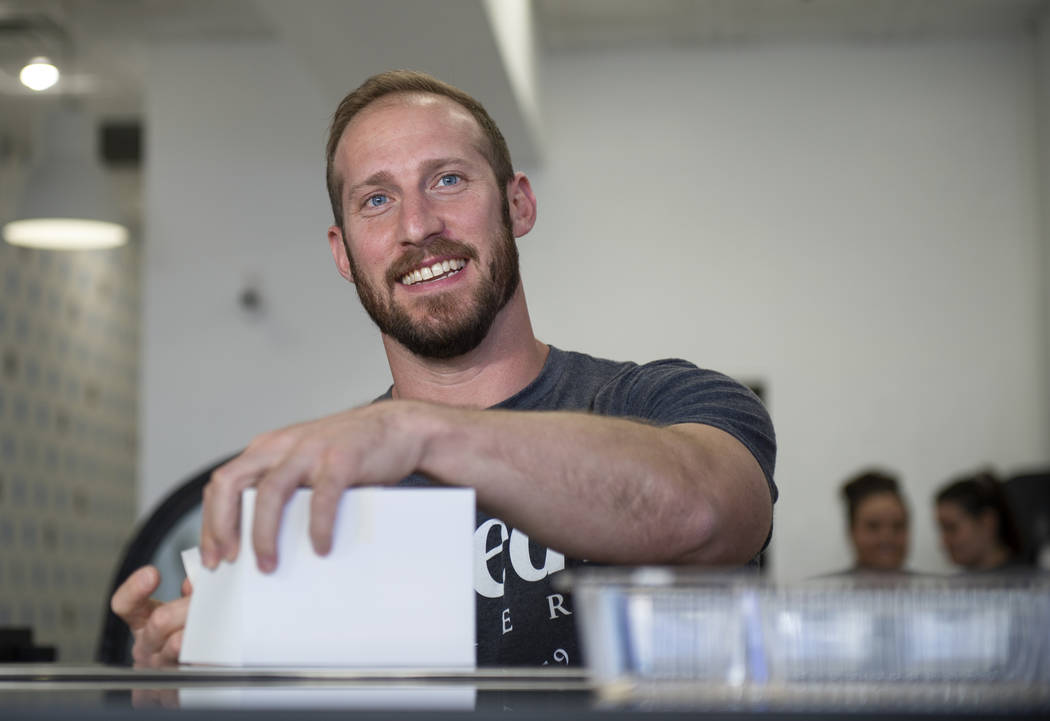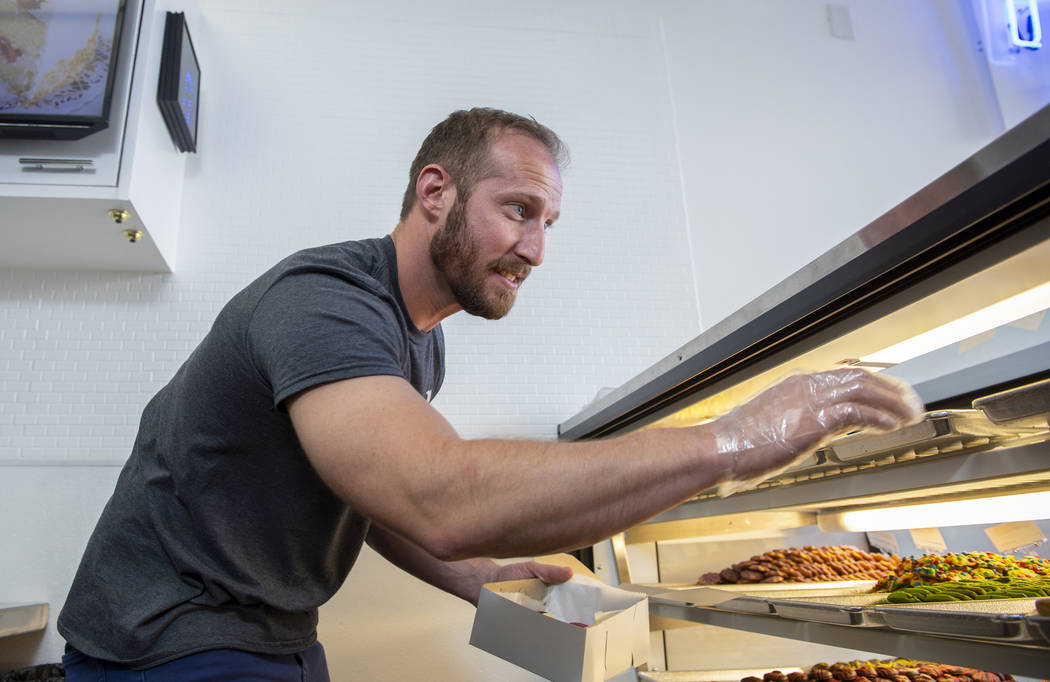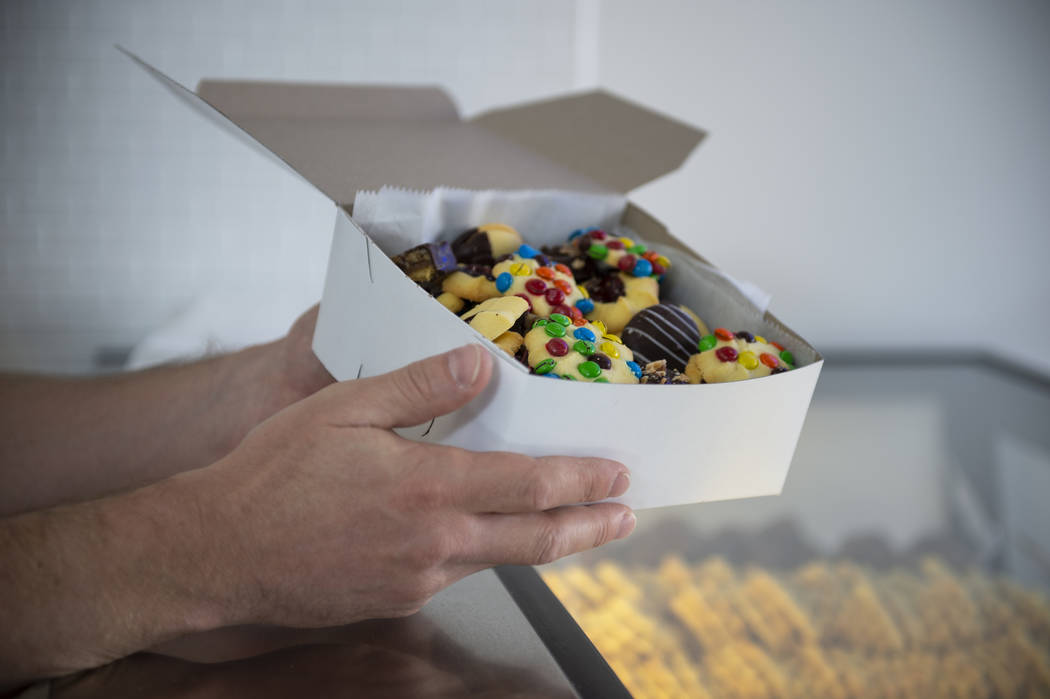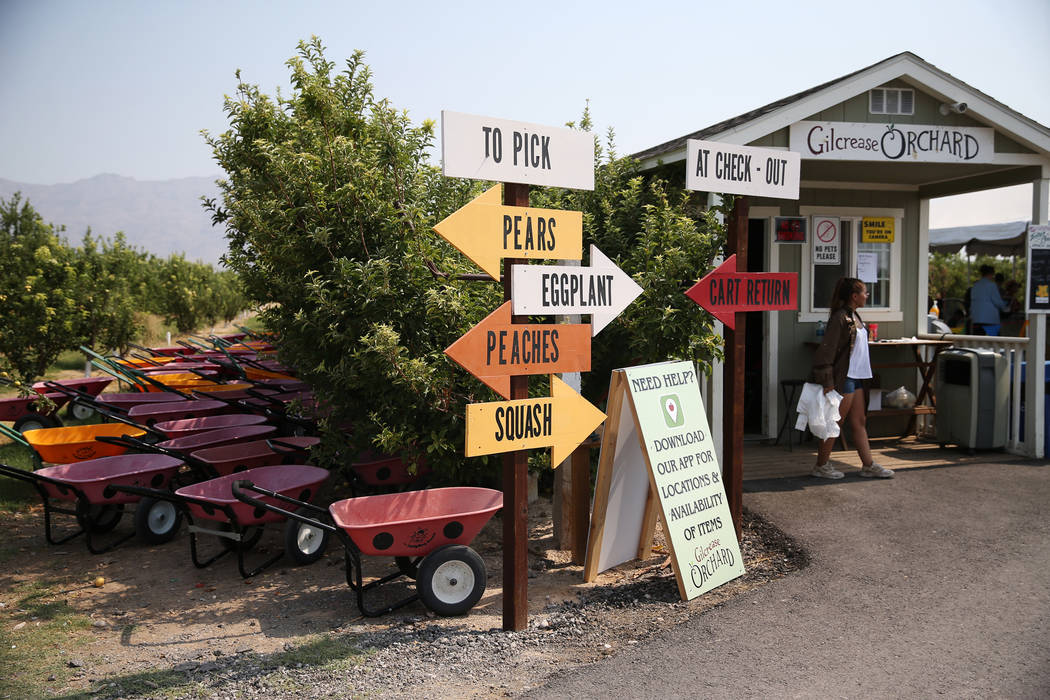 Vegas Voices is a weekly series featuring notable Las Vegans.
Max Jacobson-Fried was born in Los Angeles and grew up in Oregon. But through frequent family visits from early childhood, he became very familiar with Freed's Bakery, the Las Vegas business started by his grandparents in 1959.
After his freshman year of college in 2002, Jacobson-Fried knew only that he didn't want to continue with his studies, so he talked to his aunt Joani Fried, who was running the bakery, and she invited him to come to work. He would live in her garage for a few months, working at the bakery on Tropicana Avenue and then would take off to travel. "I'd come back, rinse, wash, repeat," he said.
He started sweeping floors, moved up into the pastry department and cake sales and then into management as the business expanded. Eventually, Jacobson-Fried, 34, found himself running Freed's Bakery as co-owner and general manager.
Review-Journal: Do you ever get tired of cakes and pastries?
Jacobson-Fried: I definitely do not hate sweets.
What was it like growing up in the bakery business?
It wasn't working in a bakery; it was visiting family at the bakery. It was part of our identity. I have memories of baking bagels with my grandfather. It was a lot of fun. It's a sweet business. It's a place where people come and are happy. Every day is a good day at Freed's.
Of eight cousins, why were you the one to carry on the family business?
I started to love it. It's a really fun business. It has an awesome atmosphere. It's a family business and it really feels like a family business; we don't just say that. Some employees have family members working here. A lot of really incredible people are part of Freed's and have made it what it is today. I wanted to be a part of that. It was exciting to me.
What was the business like when your grandparents operated it?
Freed's has kind of evolved with tastes and the culture. We've been in business for almost 60 years; obviously tastes have changed. It used to be bread-centric, with a lot more breakfast items. Over time, I think people have shifted away from really sugary breakfasts and gone into celebrations and eating desserts on special occasions. Our business has kind of reflected that. We're focused now on pastries and cakes and cupcakes. We still do breads (challah) on first Fridays and still do awesome breakfast pastries.
How did your aunt Joani increase the prominence of Freed's?
Joani grew the business from the neighborhood bakery and took us onto the national and international scene with custom cakes. She was doing really crazy, over-the-top custom cakes before that was a thing, like in the '90s. Her vision was this was the wedding capital of the world, and we were going to be in front of the wedding cake business. She created the website. Within a couple of years of her taking on the wedding cake business, she opened this whole pastry shop that was focused on custom cakes.
What innovations have you introduced? Freed's is doing a lot more arty, fun, topical stuff. How has that transpired?
We have slowly been building this incredible team of people that are able to come up with creative ideas year-round. Online ordering (introduced in 2014) has become huge. That's innovated our business in a way I don't think we anticipated. We're also shipping nationally now — cookie tins, cakes — all over the U.S. All of our signature desserts, the strawberry shortcake, Parisian, Brown Derbys, Blackouts.
What does the future hold?
We just opened Freed's Dessert Shop (at 6475 N. Decatur Blvd.), which is a new direction for us. We've always wanted to expand past our single location (at 9815 S. Eastern Ave.), but it's always been complicated to figure out how to re-create our custom cake shop. We wanted to take the best of what we do and bring it to other neighborhoods. We have plans for several others. So that's exciting for us. We also want to expand digital and shipping.
Freed's has starred in two seasons of "Vegas Cakes" on the Food Network. What has that been like, and how has it affected business?
It's the most awesome thing we've ever done. It's hard to describe all of the mixed emotions we have. It's so much fun and it's so stressful and so disruptive — and that's exciting. There was so much work and thought and construction going on every week, fighting against deadlines. The show looks stressful, and it's not fake at all; it's absolute reality. So many kids come in with their families; specifically we're the first stop in Vegas they come to. They land, they come to the bakery and then go to their hotel.
Favorite place to take Las Vegas visitors?
I love, during the fall, going out to Gilcrease Orchard. I love their cider doughnuts. That's something most people don't get to see, that there's an orchard in Las Vegas.
Latest Las Vegas discovery?
Recently we went out to Boulder City for the train. My (4-year-old) son loves going on the train. It's a nice drive out there and you can grab lunch. It's a lot of fun.
Favorite vacation destination?
My wife's from Ecuador. Now that we have kids (also a 1½-year-old daughter), that's basically the only place we go.
Where would you live if you didn't live here?
I grew up in a small town — Ashland, Oregon. If I could, I would totally live there.
Favorite movie?
I'm just really enjoying these superhero movies. I don't have a lot of time to go out to movies, so when I do, I just want to be entertained.
Contact Heidi Knapp Rinella at hrinella@reviewjournal.com or 702-383-0474. Follow @HKRinella on Twitter.