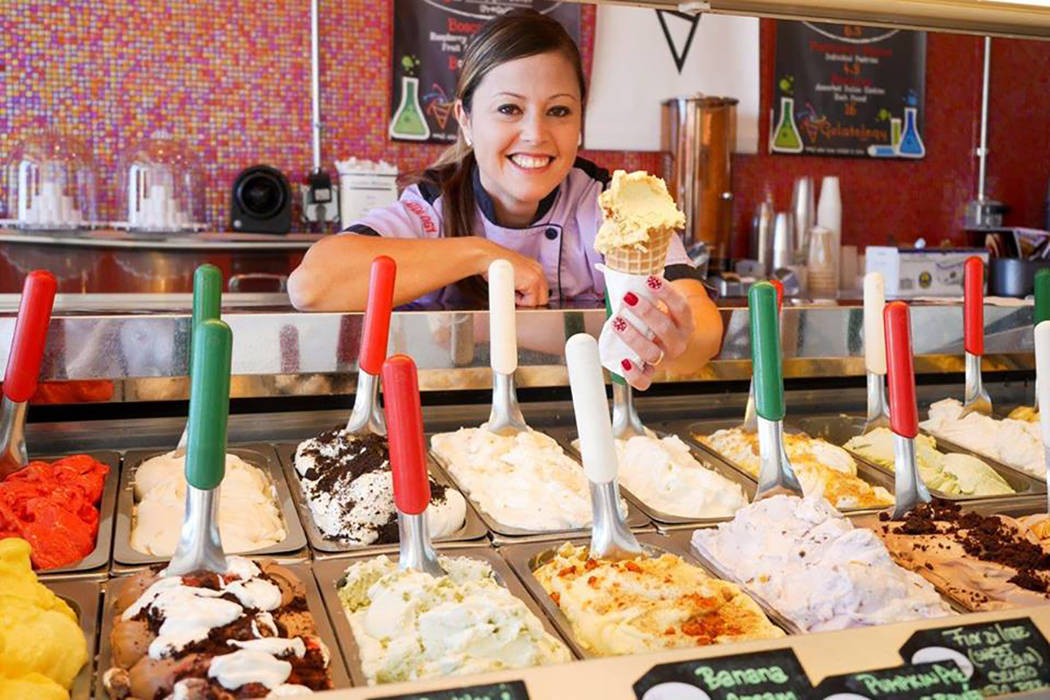 It's news that local dessert fans have been dreading for a while: local gelato maker Desyree Alberganti is leaving town to be closer to her family. Fans, customers and friends will get a chance to bid her farewell and meet Gelatology's new owners, at a party this Saturday.
Alberganti burst onto the scene as gelato maker for Art of Flavors, a shop she co-founded in 2013 after leaving the now-shuttered Valentino in The Venetian. After departing the popular Las Vegas Boulevard spot in 2015, she went on to open Gelatology on the west side of town.
At both businesses, she delighted fans with a rotating menu of flavors that included sublime creations such as olive oil, jalapeno cornbread, chocolate bread pudding and green tea Kit Kat. After her family relocated, however, she began seeking a buyer who could operate the business in a way that would preserve her legacy.
She's found those buyers in Dan and Fran Freid, a couple who recently moved to Las Vegas from Switzerland. They also run a company that imports gourmet food from Italy. While Fran has gelato-making experience, Alberganti has been working with both teach them her recipes and assure a smooth transition.
To celebrate the passing of the torch, all three will be on hand for the combination going away and grand re-opening party from 1-11 p.m. Saturday at 7910 S. Rainbow Blvd. Among the treats they have in store are some fan-favorite flavors from over the years.
Contact Al Mancini at amancini @reviewjournal.com. Follow @AlManciniVegas on Twitter.in 2-13