Giada De Laurentiis celebrates 10 years of her Strip restaurant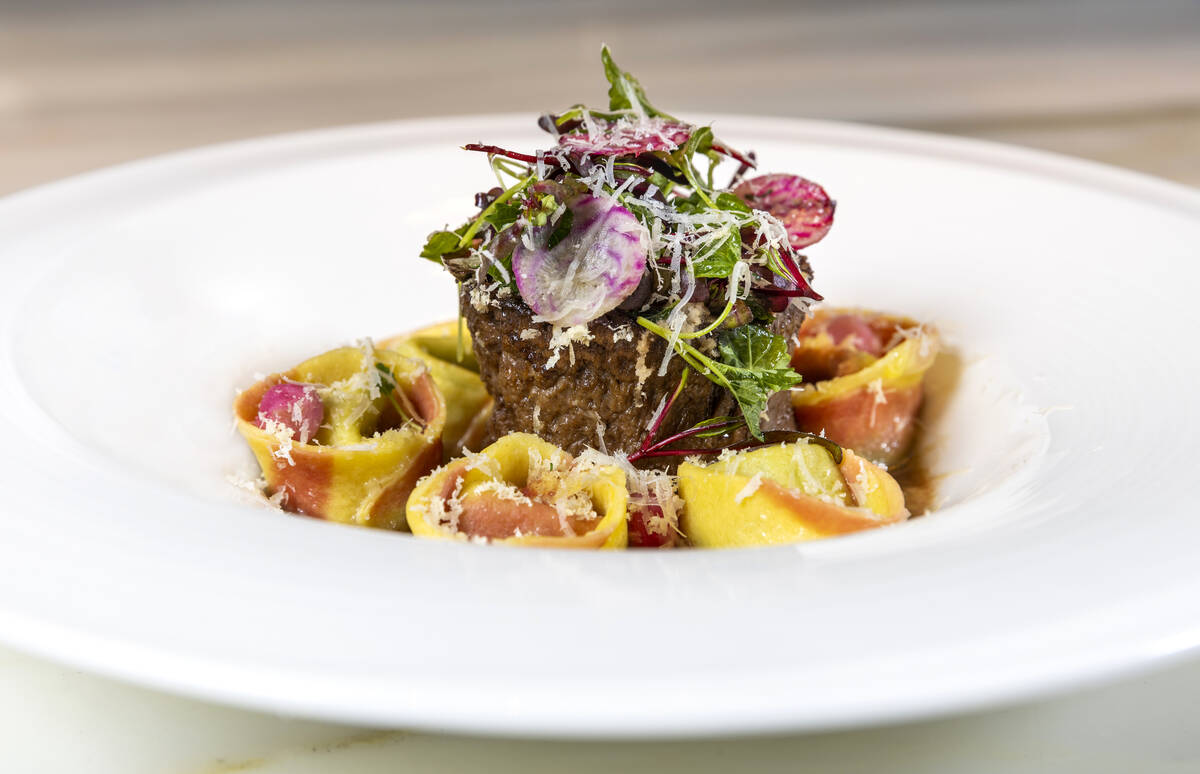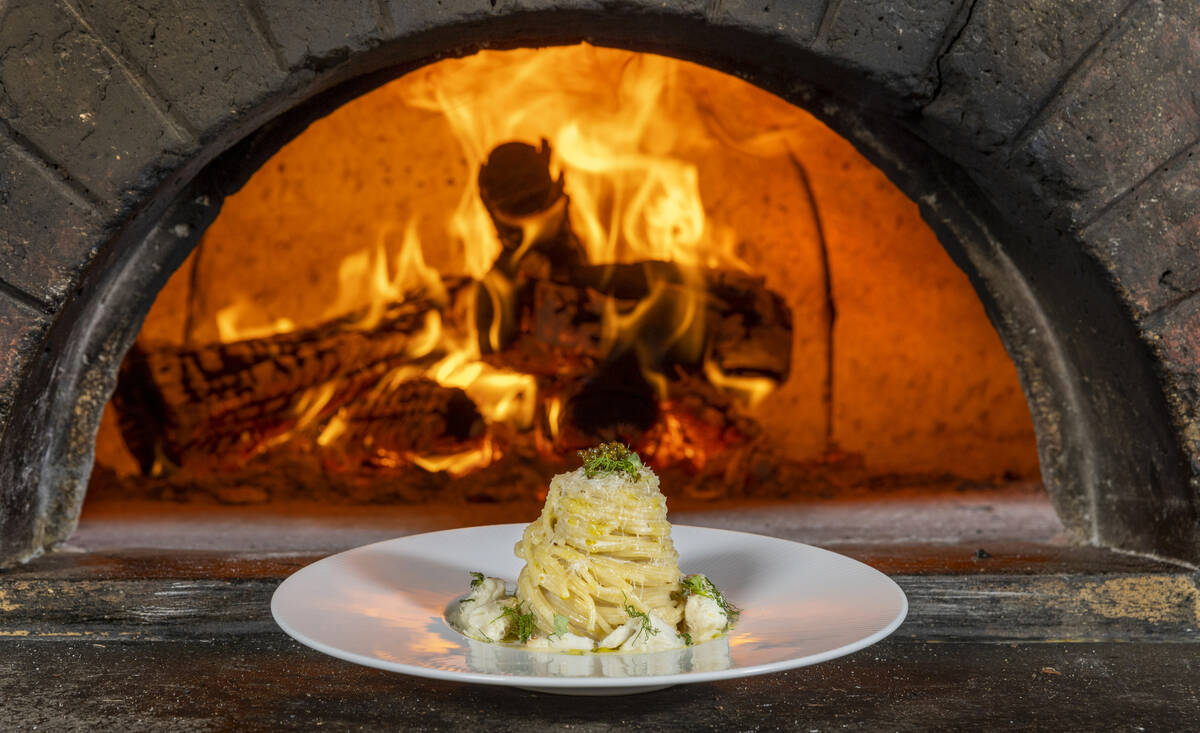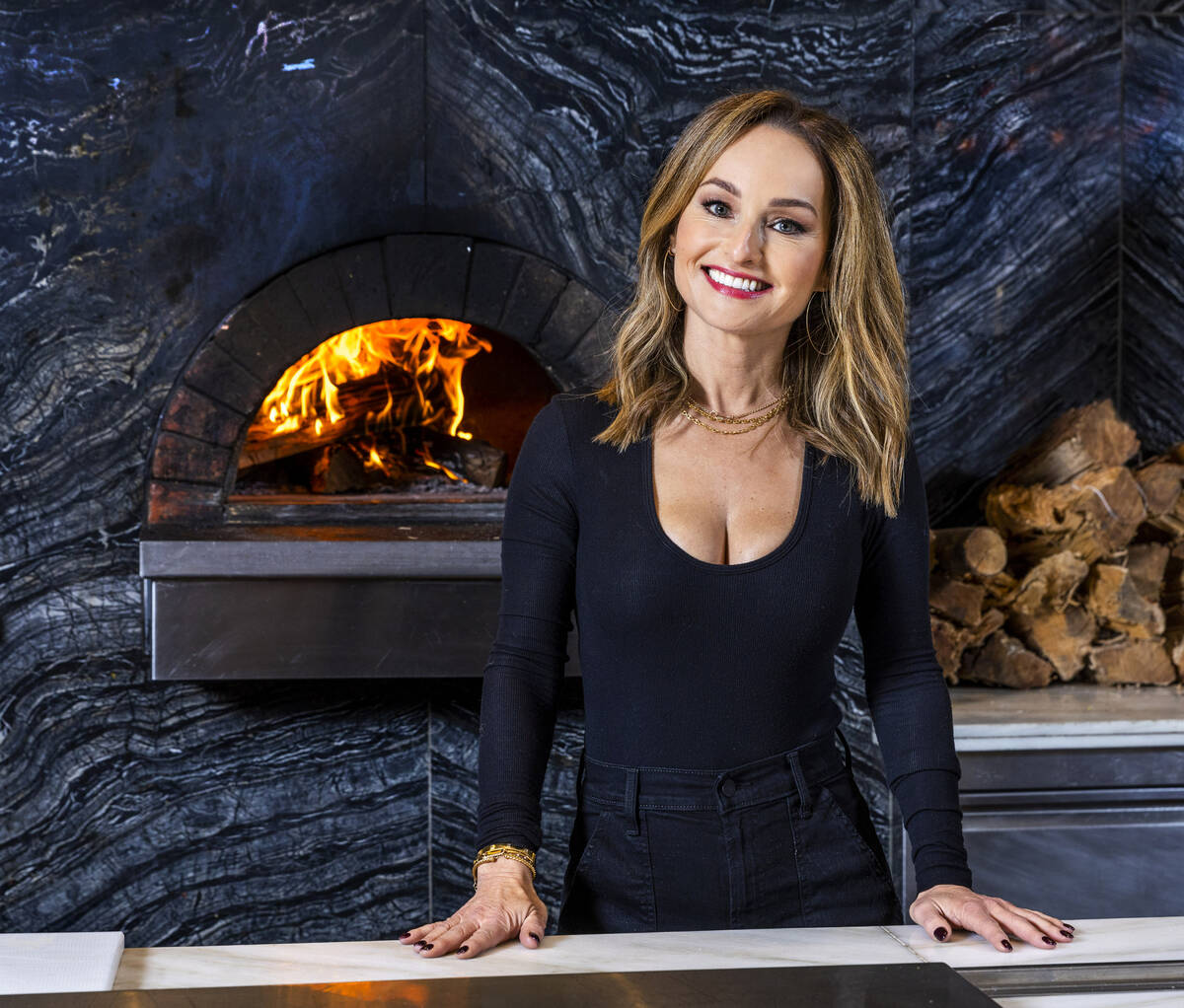 This spring, Giada restaurant begins its 10th year at The Cromwell, above the confluence of Flamingo Road and Las Vegas Boulevard, with soaring windows arranging views of the Caesars towers, the fountains of Bellagio and the Strip beyond. The restaurant has become a Vegas institution. A quarter-million skeins of lemon spaghetti have been served.
But when Giada De Laurentiis, the celebrated chef, restaurateur, cookbook author, Food Network star and Daytime Emmy winner, was launching her namesake spot, there were naysayers, she said, despite her successful television shows and prodigious cookbook sales.
"I didn't have a restaurant team. I didn't have menus I could pull from other restaurants. It was my very first restaurant ever. We were going to open in a small hotel. I was one of the first female chefs on the Strip to have a restaurant. I think that people wondered, 'How long could this possibly last?' "
To create interest in the restaurant, De Laurentiis handed out her version of muffulettas to taxi drivers in valet at The Cromwell and at Caesars Palace, its big sibling across the street.
"I can't tell you what it did for our business," the chef said of the sandwich giveaway, during a recent visit to Vegas. "At the end of the day, I'm a hustler."
Photography and fans
It's a busy Saturday afternoon at Giada during her trip. In person, De Laurentiis appears exactly as she does on TV: petite, her hair in loose light brown waves, her manner open and easy, with a knack for making whatever food she happens to be discussing seem at once approachable and sensual. (She is, after all, Roman by birth.)
During a photography shoot, the chef hits her mark, discusses a new tortellini dish and engages with fans who have left their tables (and brunch cavatelli), their smartphone enthusiasm threatening to disrupt the shoot.
"I want people to have a special experience when they come here," De Laurentiis said, and if that experience means impromptu iPhone action, well, that's part of being Giada.
Room with a view
Later that afternoon, the chef returned to the subject of the early days, when Giada was taking shape.
"There was nothing here. It was a two-story parking garage," she said. "Did I understand the ins and outs of construction? Honestly, I had no idea."
But one thing De Laurentiis did understand, from the beginning, was the view, and how the restaurant could harness it. "It's magnificent," she said. "On a good day, the windows are open. It feels like you're suspended above the Strip."
What's ahead; loving locals
Besides Giada, the chef has only one other restaurant: Pronto by Giada, a fast-casual place in Caesars Palace. Unlike her proliferating cookbooks and TV shows, when it comes to restaurants, less is more, she said.
"I'm not one of those people that have 20 concepts in the same town. In order to keep a jewel a jewel, and special, you can't open a lot of concepts in the same town."
Which means much of her Vegas focus remains on Giada and its future.
"The Strip is changing quite a bit, and there has never been more competition," she said. "I think that another 10 years will bring a remodel, the tables, the setups. I'm excited for what the next 10 years will bring."
Vegas residents, who can drive into The Cromwell right off Flamingo, then scoot up the escalator to Giada and plates of lemon spaghetti, also will continue to be a focus.
"I think the restaurant was built with the idea that whoever stayed in this hotel would be the only people eating here, but that's not been the case," De Laurentiis said. "A lot of the success comes from the locals. We market to them. And it really works."
Valentine's Day dishes
During her visit, De Laurentiis worked with her team on the Valentine's Day menu for Giada.
There are tortellini stuffed with lemon-scented ricotta, in shallows of Parmesan broth, a Barolo-braised short rib medallion rising in the center, accessorized with candied beets for "a nice little added sweetness," the chef said. A spiral cone of lemon spaghetti with jumbo crab, mascarpone crema and tarragon receives a Valentine's topknot of caviar.
A chocolate amore dessert layers chocolate-chocolate chip cake, caramel panna cotta and glossy raspberry jam. The amore is topped with tiny delicate white chocolate feathers fashioned individually by Robyn Lucas, the executive pastry chef of Giada. (The industry on-dit is that the restaurant employs one of the most comprehensive kitchen manuals in the city.)
If the weather is warm enough on Valentine's Day, the windows at Giada will be open. Because romance (and lemon spaghetti) taste better with a little alfresco.
Contact Johnathan L. Wright at jwright@reviewjournal.com. Follow @ItsJLW on Twitter.