Great Vegas Festival of Beer rides local craft beer boom
Updated March 31, 2023 - 11:49 am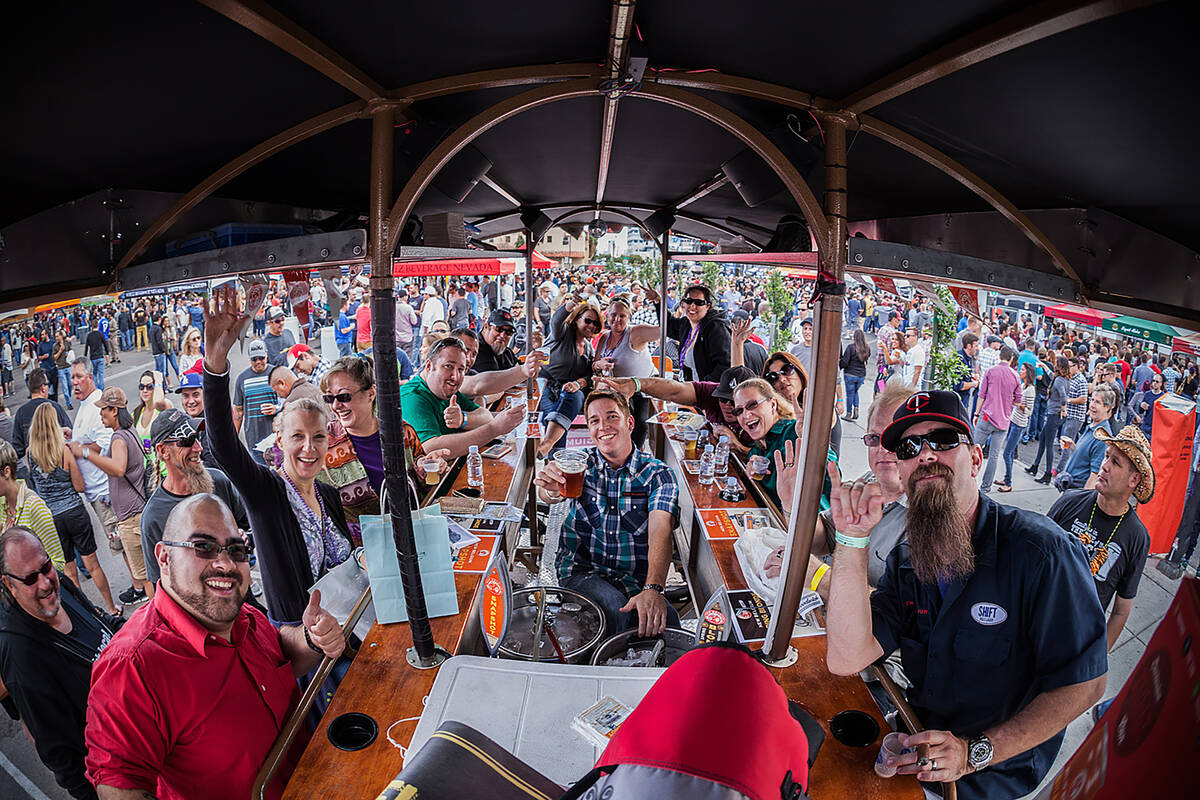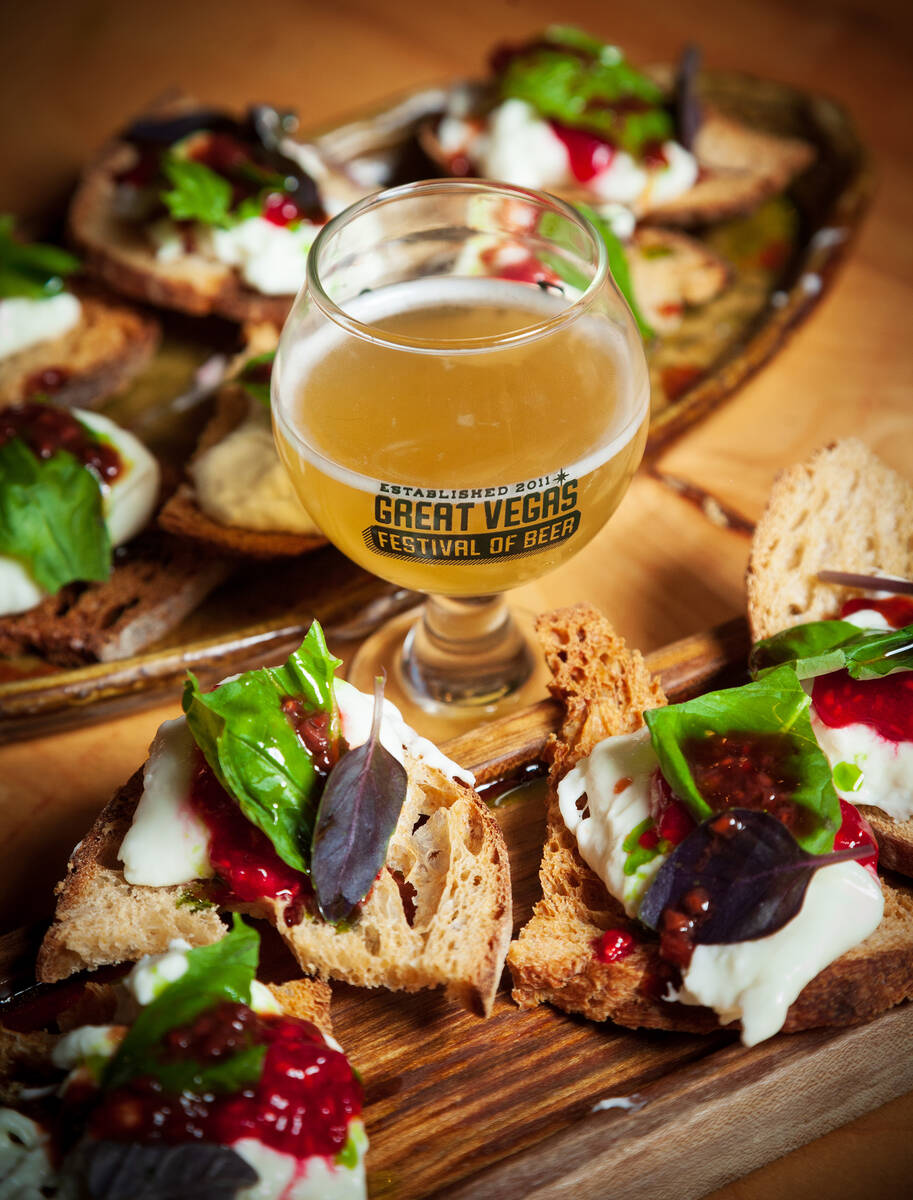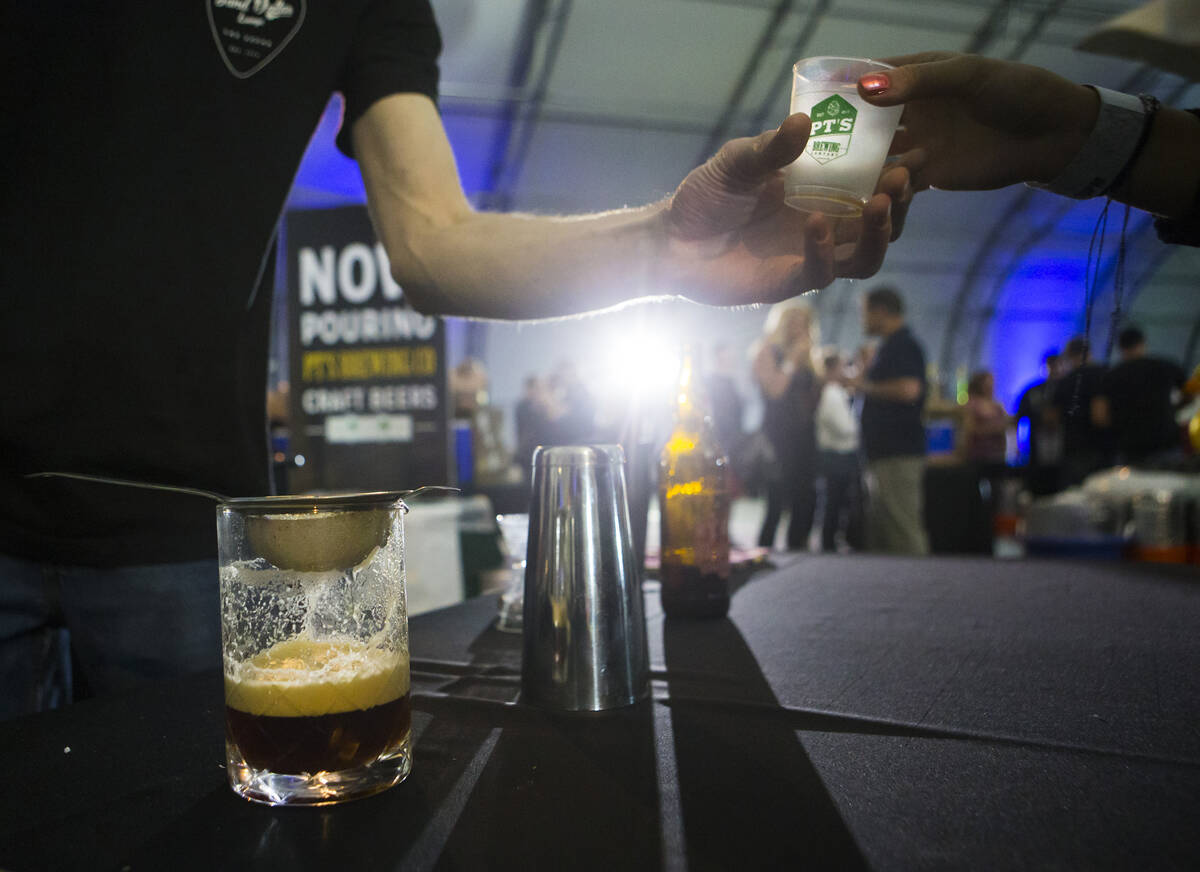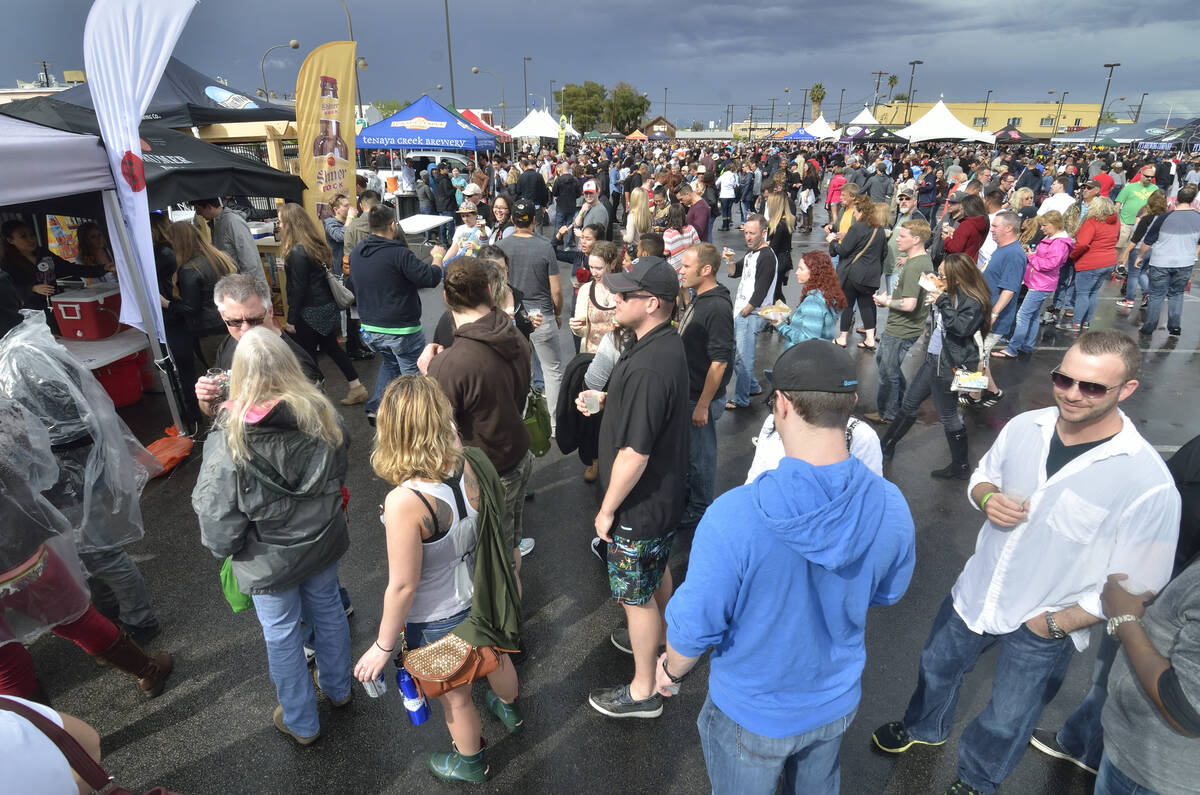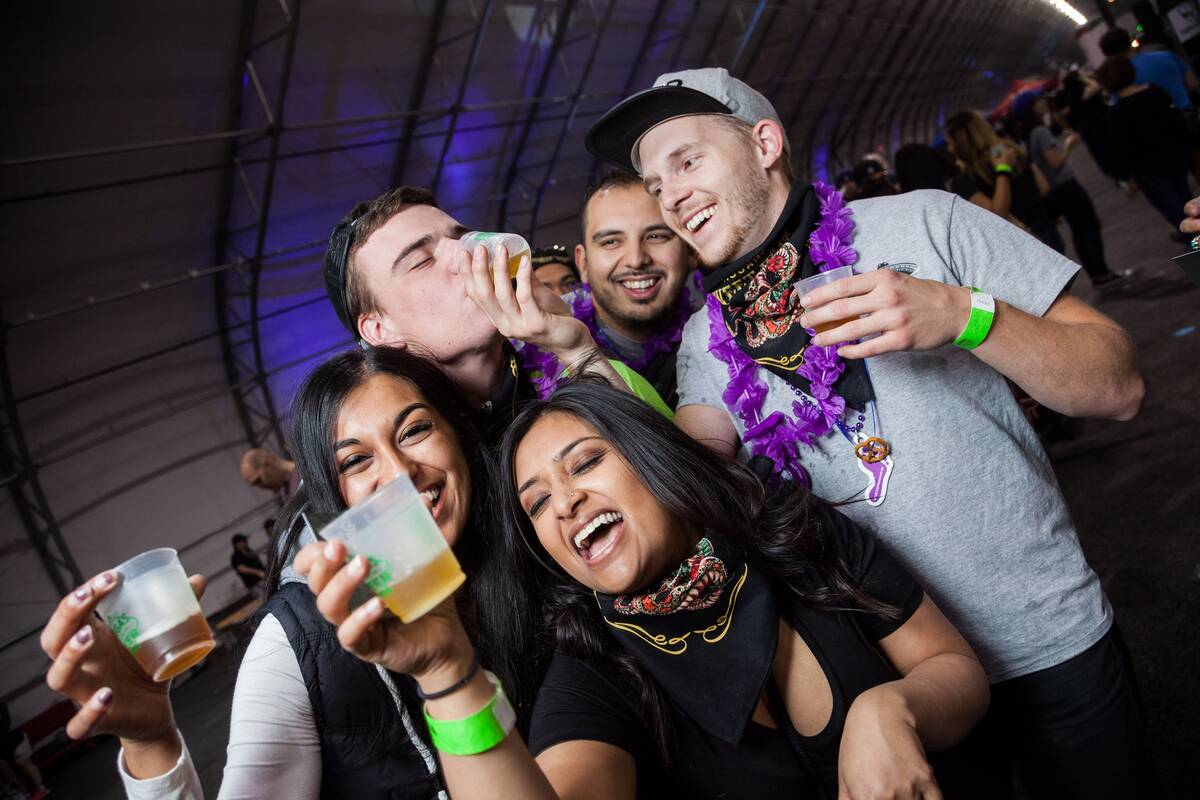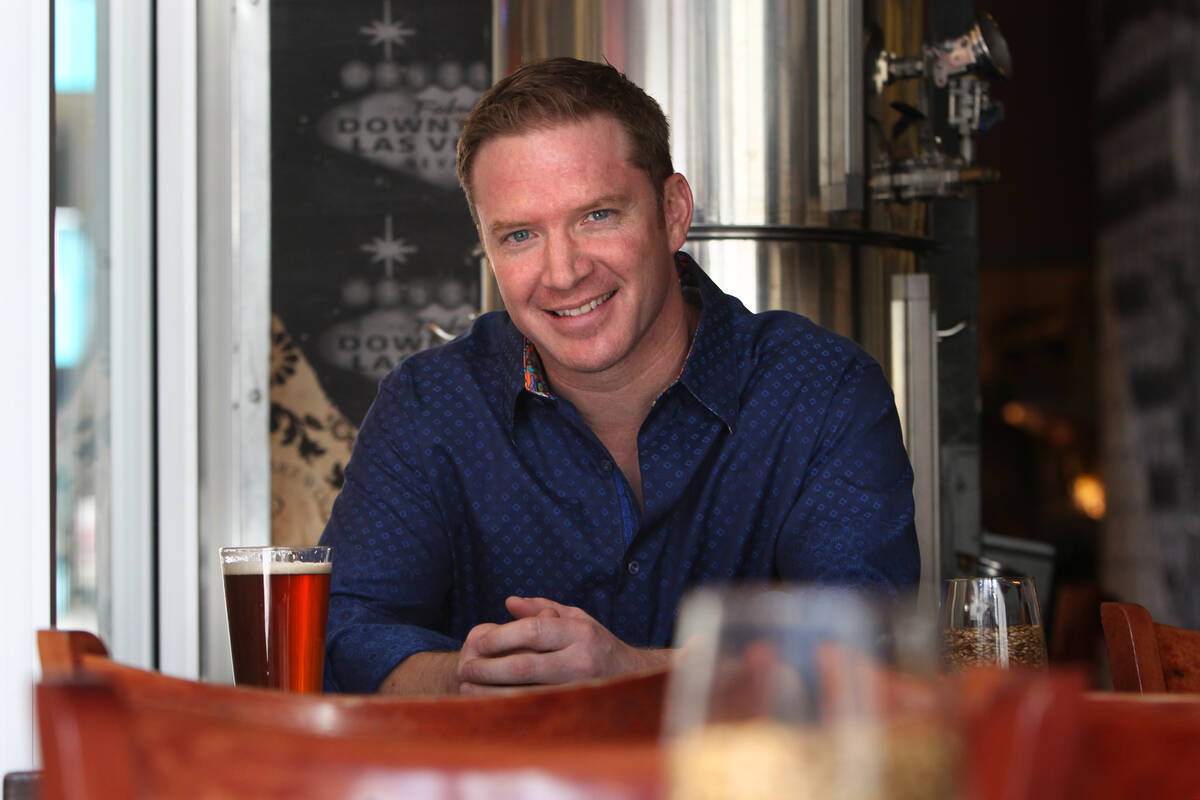 You remember it the way a boxer does his first punch in the nose — because, frankly, it tends to have the same effect.
Every beer drinker can recollect his or her first sip of an IPA with eye-watering, wince-inducing, did-someone-just-slip-me-some-paint-thinner clarity.
The sensation is akin to a bee sting on a tastebud: a sharp tang with a distinctive zap.
Ever put your tongue on the business end of a 9-volt battery? No? Well, trust us, it's kind of like that.
If you'd consumed only lagers and ales up to that point, the hops-for-days IPA flavor can initially register as harsh and overwhelming — perhaps punishing, even.
Yet there's something about it that just might make you want to try it again — the boldness, the complexity, the freshness — and again, and again.
Then you just might be hooked.
Brian Chapin remembers the sensation well.
"To me, it was just insane: The flavors were outrageous to me," he recalls of sampling his first IPAs around 20 years ago. "Back then, they were really in-your-face — there were no hazies, there were no light IPAs — it was just a hop bomb, oftentimes super unbalanced, that just left that lingering effect on your palate. I just got into it."
And for the past 12 years, he's been helping others get into it, en masse.
In 2011, Chapin founded Motley Brews, a beer-centric events company whose Great Vegas Festival of Beer returns to the Downtown Las Vegas Events Center on Saturday.
Featuring over 100 craft breweries from around the world, from Kentucky to Thailand, and many times more brews, it's both a destination event for serious beer aficionados and a gateway for neophytes just beginning that never-ending plunge down the hops rabbit hole.
The fest also shines a bright light on Nevada brews, with a bevy of local and regional offerings.
The Great Vegas Festival of Beer has grown considerably in the past 11 years — and the Vegas craft brew community has grown right along with it.
"In 2010, there weren't a whole lot of options for locals. There weren't a bunch of places to go and gather like this," Chapin recollects of the dearth of local breweries back then. "It started as a hobby, and became something a lot more."
A craft beer boom
He had hoped to sell 1,000 tickets.
He ended up doubling that — and then having to cut off ticket sales days in advance of the event because they'd reached capacity.
On June 18, 2011, the Great Vegas Festival of Beer debuted at a then-new Tivoli Village. It was the first public adult event at the complex.
"We only had maybe 35 beers set up," Chapin recalls. "This was a new concept to most people — they were interested in trying all these new beers. It brings back a lot of really good memories, just kind of taking a little bit of a gamble and hoping that people enjoyed it. And they did."
Chapin got into the craft brew scene while living in Phoenix — the once-independent craft brewery Four Peaks was one of his favorite hangs. He worked in real estate development there before relocating to Vegas a few years before launching Motley Brews.
This city's craft brewery scene — now thriving — was wholly different in those days: you had Big Dog's Brewing Company, the Ellis Island brewery, Chicago Brewing Company … and not much else.
A turning point came in 2014, when CraftHaus Brewery co-owner Wyndee Forrest helped amend brewpub licensing in Henderson in order for her and her husband, Dave Forrest, to open their own place.
Back then, a liquor license also came with a gaming license — at a cost of $60,000, hardly a friendly fee for a mom and pop business.
"So, we worked with the city of Henderson, and we wrote new licensing," Forrest says. "It took about 14 months. I became a registered lobbyist, and I lobbied City Council for a little bit over a year. We removed the gaming portion of the licensing and reduced it to $10,000.
"After the license was changed, another five breweries have opened in the city of Henderson," she continues. "And the city of Las Vegas, they also went through a licensing revamp at the same time."
Forrest wasn't done, though: In 2019, she helped push through a licensing change allowing brewpubs to sell their own packaged beer to go that's not brewed on site, enabling CraftHaus, and others, to open a tasting room in Vegas.
These two measures helped pave the way for a local craft brewery boom, especially downtown, where Hops Nuts Brewery, HUDL Brewing Company, Tenaya Creek Brewery, Nevada Brew Works, Able Baker Brewing and Neon Desert Brewing have turned the area into a hops hotbed.
"The intention of us opening our business was that it needed to be bigger than my husband, Dave, and I," Forrest says. "CraftHaus needed to be bigger than us, and CraftHaus needed to be bigger than just CraftHaus.
"Breweries grow community," she adds. "Breweries invest heavily in infrastructure and build out within those communities. So, it's nice to see it come full circle."
Local love
You can see and taste the growth that Forrest speaks of at the Great Vegas Festival of Beer this weekend: The event features over 20 Nevada breweries.
What's more, the Nevada Craft Brewers Guild will be pouring a special beer every 20 minutes.
"He does a really good job at shining a light on Nevada-made beer," Forrest says of Chapin. "He always makes sure that the locals are highlighted, and it's great to see the response from the guests."
In addition to hundreds of beers, food and other spirits, the fest will feature a new addition: the Motley Society scavenger hunt. There's also the return of a silent disco and karaoke.
"I think the silent disco is something that is just a given — it's so fun," Chapin says. "I couldn't imagine not doing it and karaoke — I mean, who doesn't love to sing?"
Speaking of rhetorical questions, here's another one: What beer drinker doesn't appreciate suds brewed in their own backyard and the sense of community they engender?
"Craft beer is one of those things that, for me, has been not just a catalyst in being able to drink something different, but in bringing people together on a local level," Chapin says. "I think that's the cool part about where things were and where they are now.
"There were so few local breweries when we first started — I think maybe, like, just half a dozen that were active," he continues. "The movement hadn't yet really kind of grabbed ahold of the country. And so to see where it is now, and all of these breweries getting together and approaching 50 in the state, it's awesome, man."
Contact Jason Bracelin at jbracelin@reviewjournal.com or 702-383-0476. Follow @jbracelin76 on Instagram
Preview
■ What: Great Vegas Festival of Beer
■ When: 3 p.m. Saturday (2 p.m. early entry)
■ Where: Downtown Las Vegas Events Center, 200 S. Third St.
■ Tickets: $50-$125
■ More information: greatvegasbeer.com