How to make Pizzeria Monzu's Grape Thymes cocktail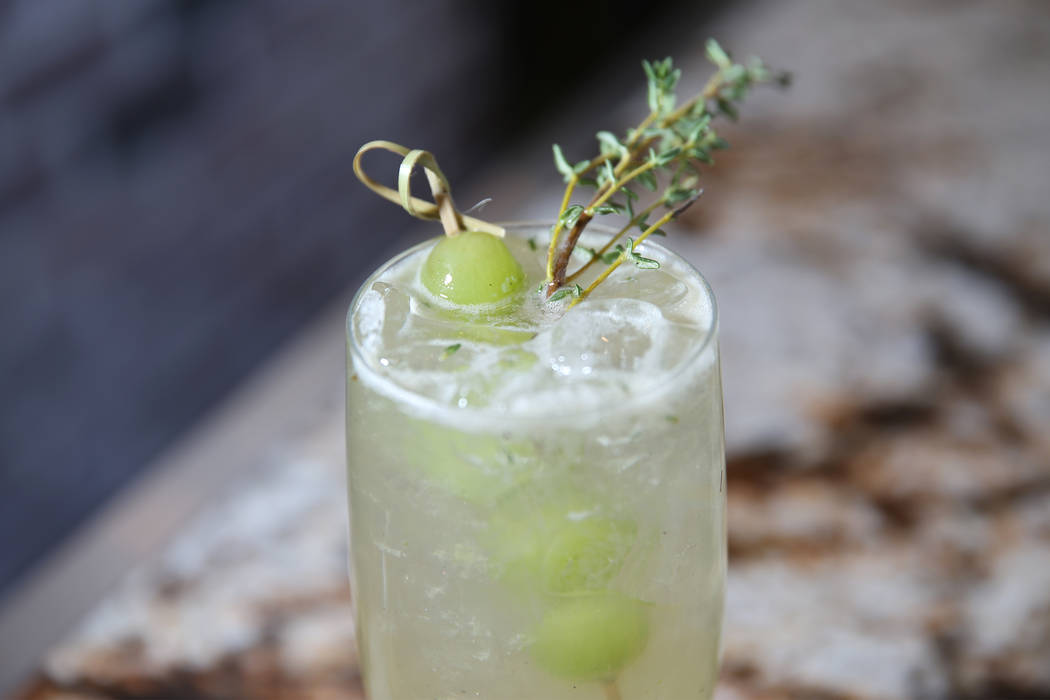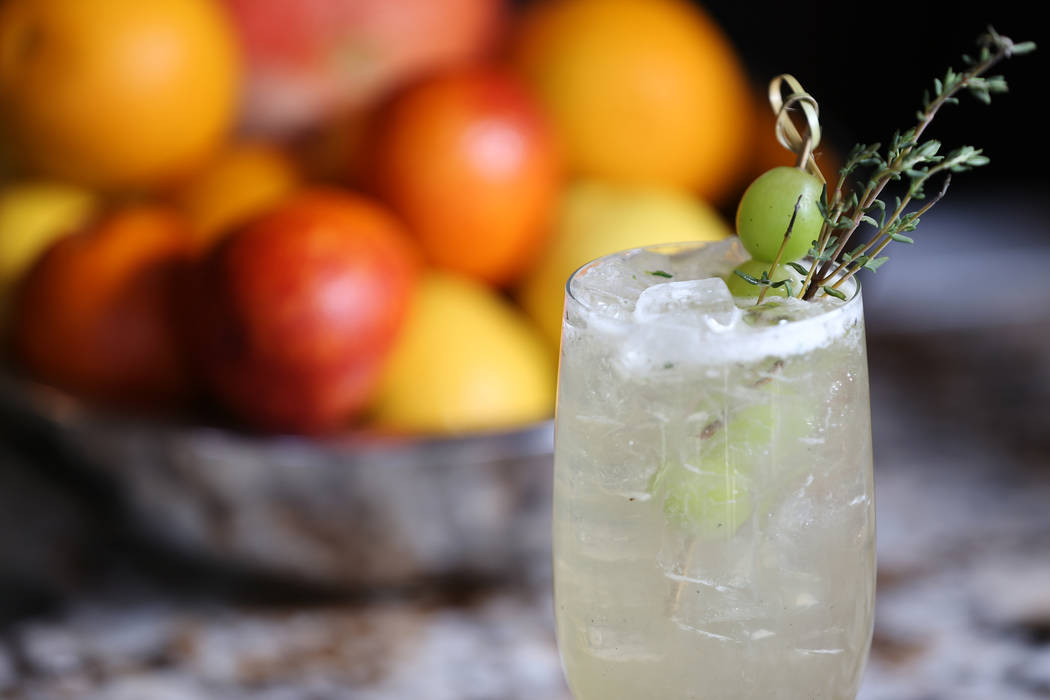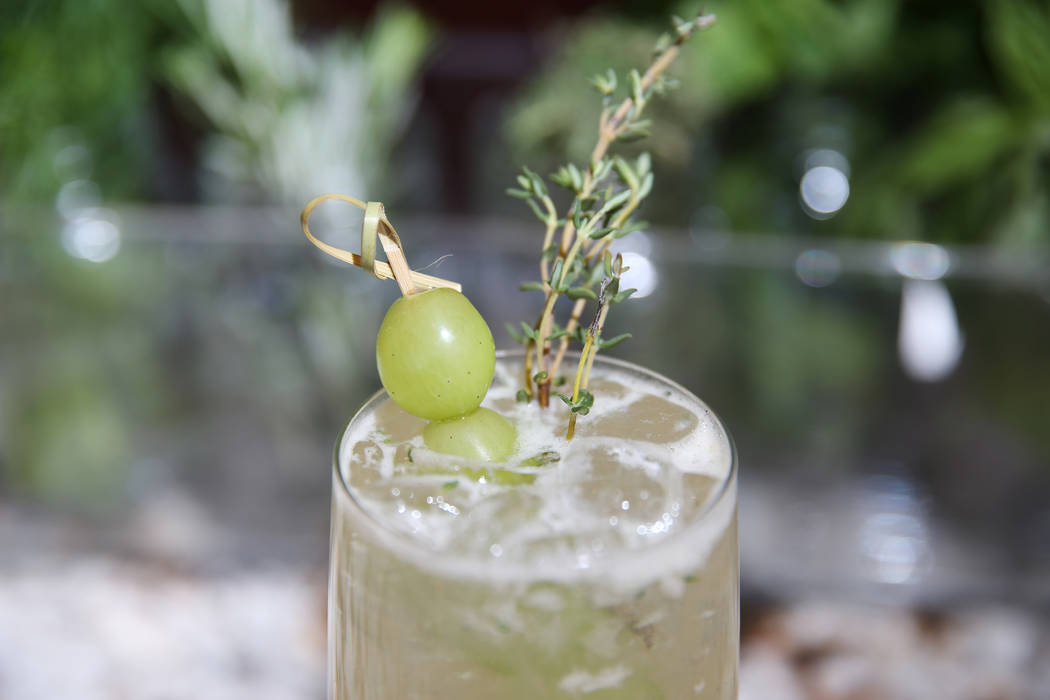 Pizzeria Monzu softens the jet-fuel kick of grappa with the sugar of muddled grapes, a nice dose of citrus and the rose and lavender hints of the aperitivo Italicus. Don't be deceived, however; the Grape Thymes cocktail packs a serious punch.
Ingredients
■ 1½ ounces grappa
■ ¾ ounce Italicus
■ 1½ ounces lemon sour (50/50 mix of lemon juice and simple syrup)
■ About 3 ounces lemon soda
■ lavender bitters
■ 1 bar spoon amaretto
■ 8 green grapes
■ 2 thyme sprigs
Directions
Muddle four grapes, one thyme sprig and two dashes of lavender bitters in a shaking glass. Add grappa, Italicus and lemon sour. Shake well and pour into tall glass over ice. Top with lemon soda and add amaretto. Garnish with four grapes and thyme sprig.