In Las Vegas, restaurant server is serious, well-paying career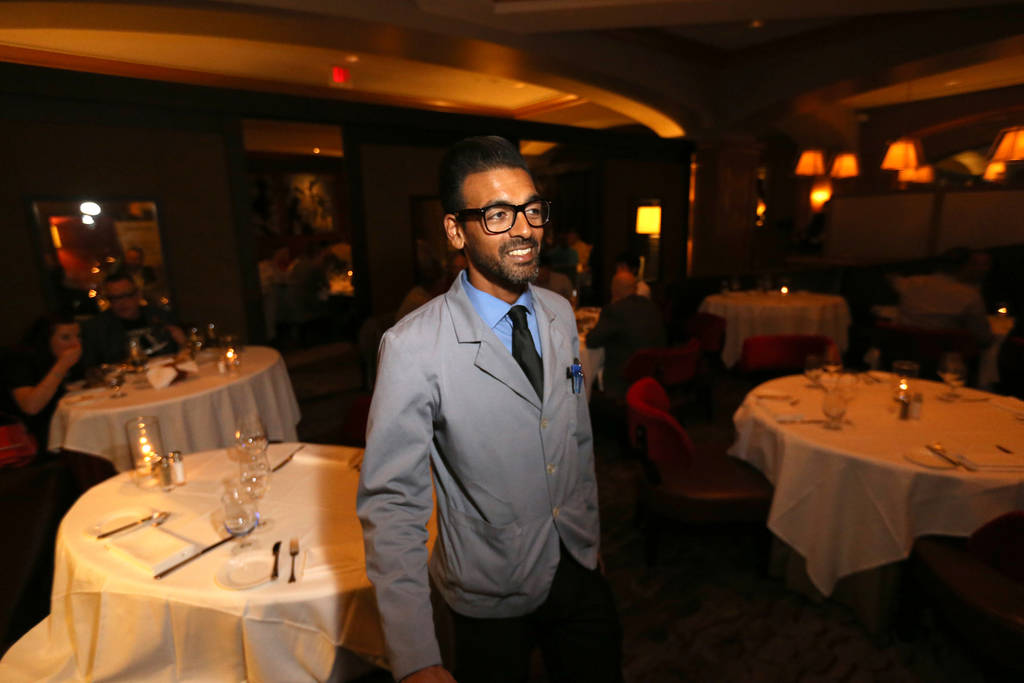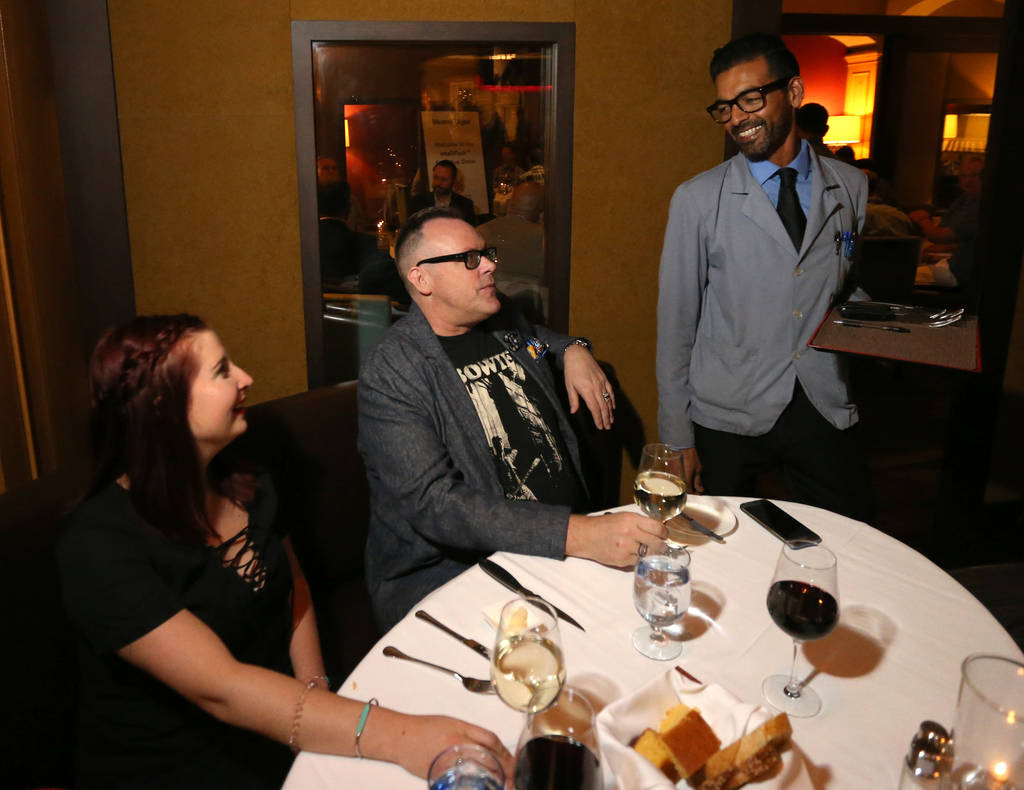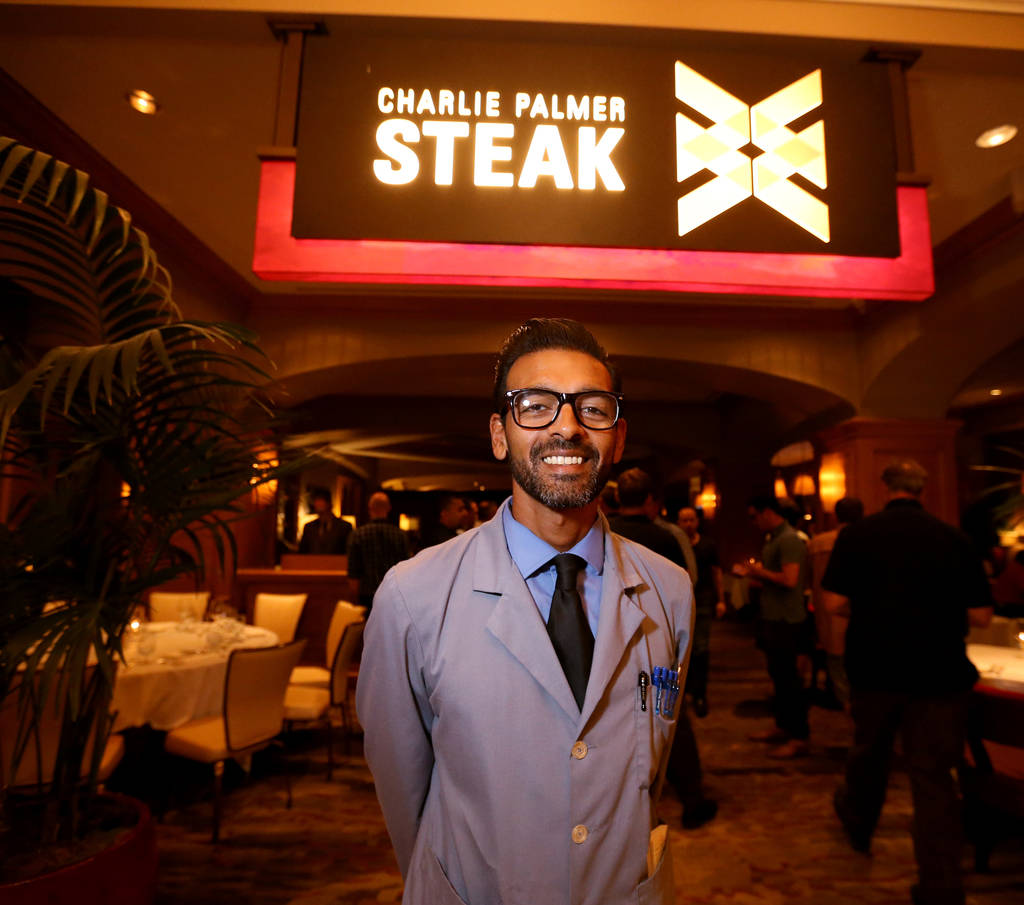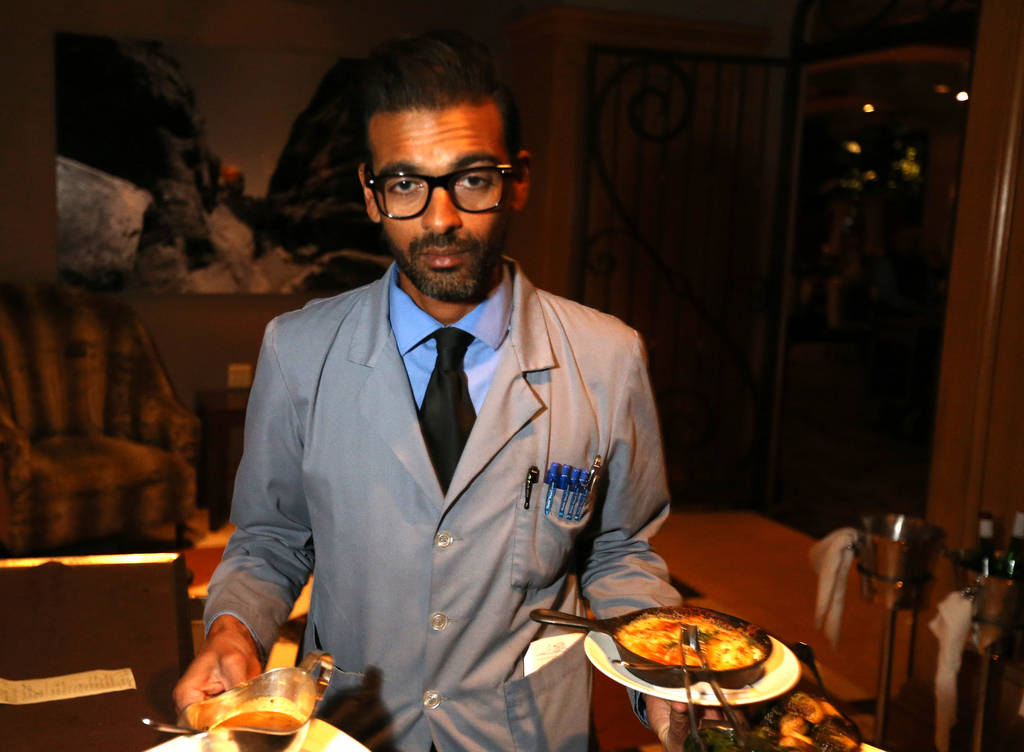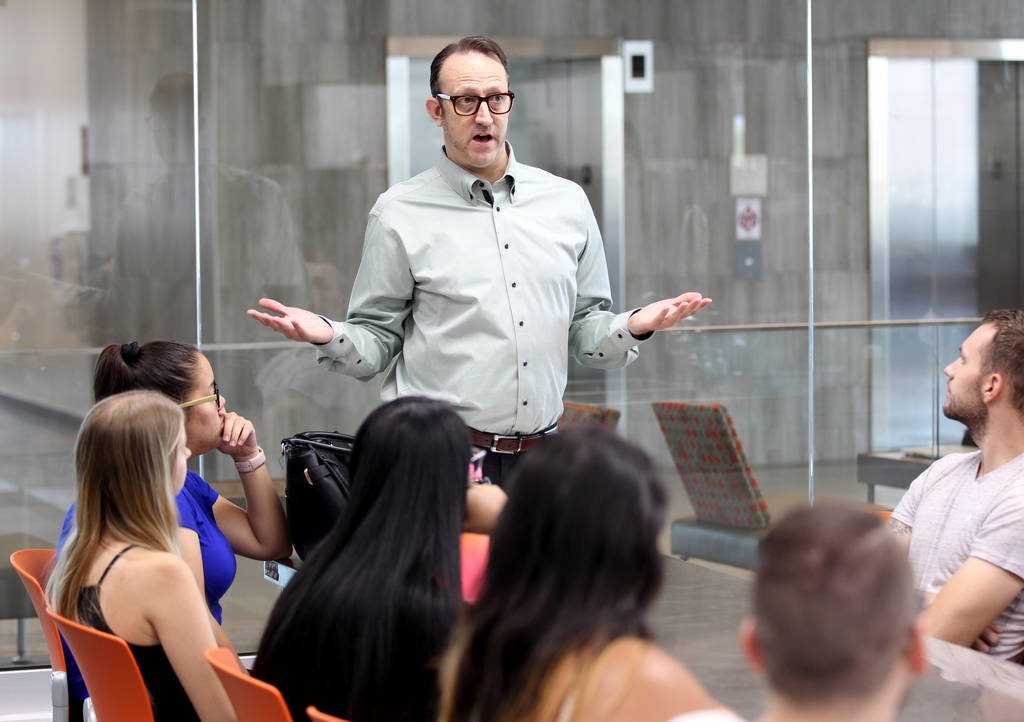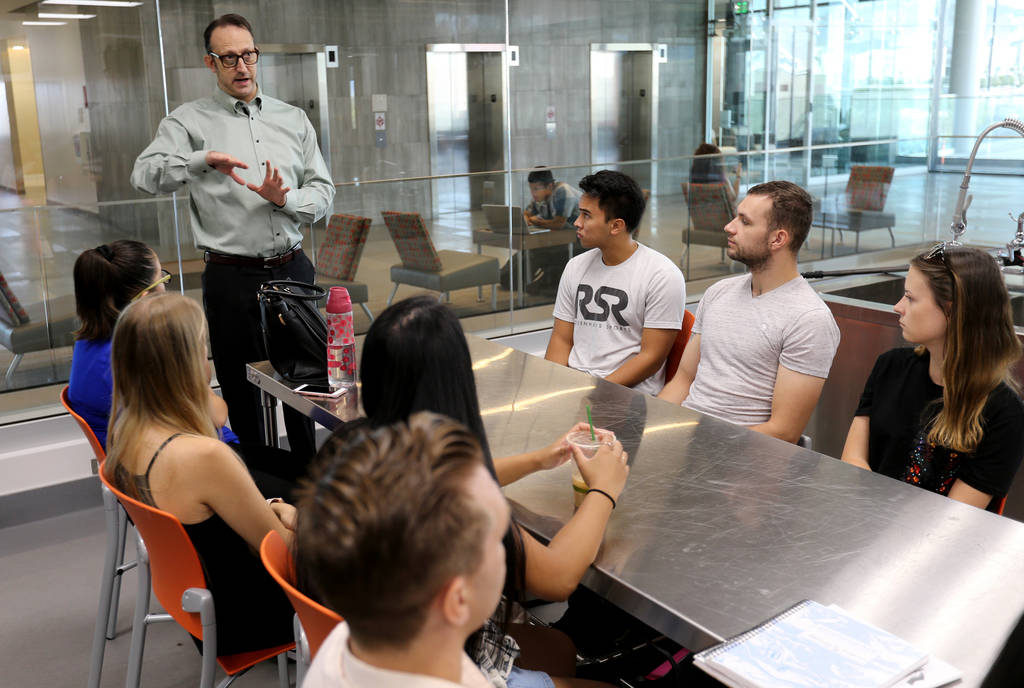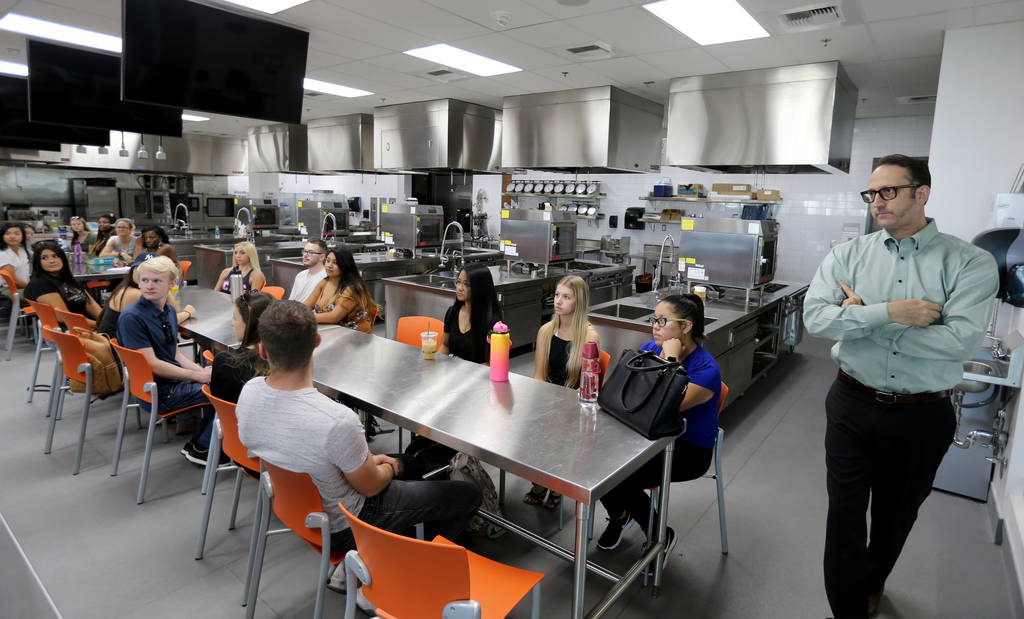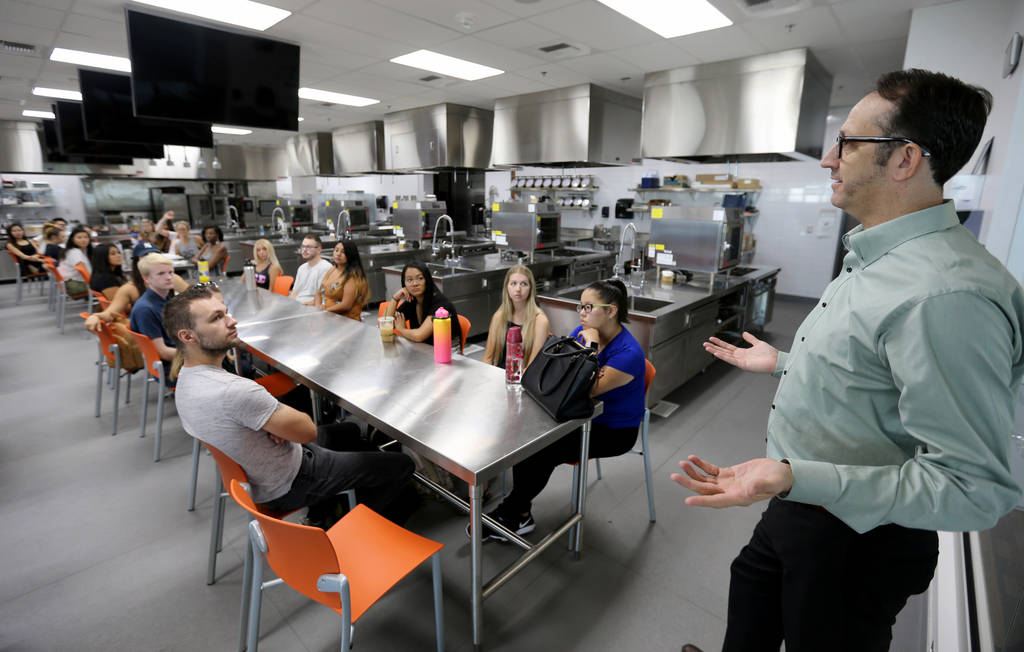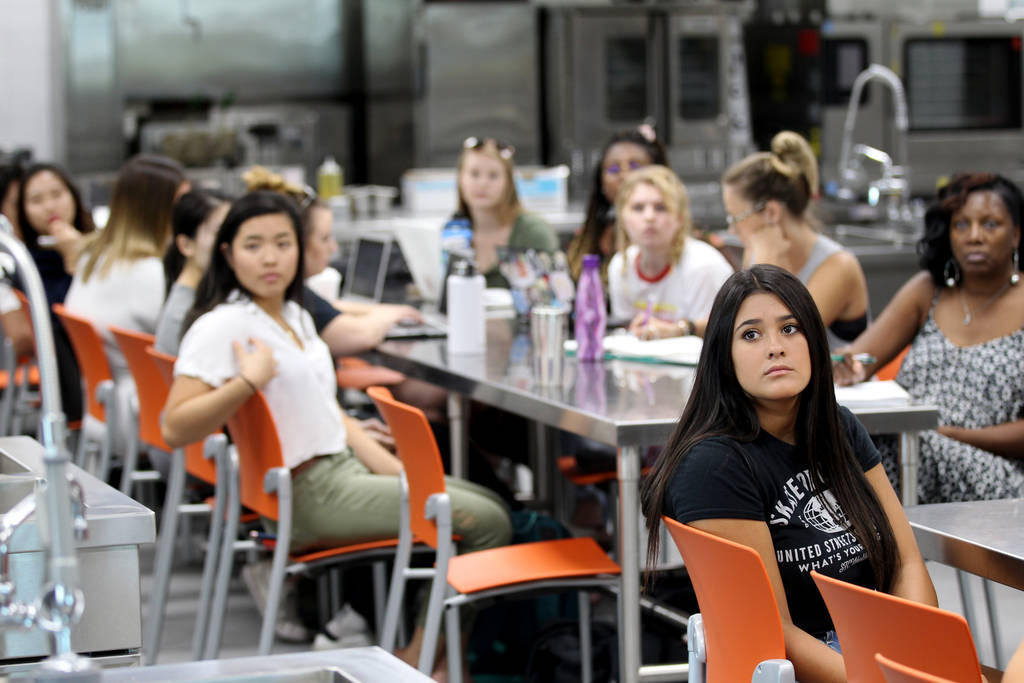 "If it doesn't work out, I can always wait tables."
Chances are, you or someone you know has uttered those words at some point. Long before Uber became America's side hustle of choice, restaurant server was the favorite fallback for several generations of Americans.
"It was just something you kind of fell into because you didn't have anywhere else to go," says Mark Steele, who began busing tables at his family's restaurant, the former Aristocrat, when he was 10, and became a server at Spanish Trail Country Club on his 21st birthday.
The workforce has changed over the past few decades, however. And this Labor Day, many who labor taking orders in restaurants don't look at it as a dead-end job. In Las Vegas, it's evolved into a serious career.
More money in serving
Steele now travels the world training servers through his Las Vegas-based Restaurant Hospitality Institute but he says few places offer the opportunities found in the Las Vegas Valley.
"I was talking to a server who works at Paris (Las Vegas), and he has three or four people in the restaurant who are doing about $100,000 a year and they're not even working 30 hours a week," he says. "There's a server in his restaurant a semester away from getting her doctorate in psychology, and she has absolutely no plans of leaving the restaurant anytime soon."
That unidentified server is hardly an anomaly. Over the past 16 years, Yash Gokul has risen from busboy to captain server at Charlie Palmer Steak at Four Seasons. He's not looking to get out of the business either.
"I'm pretty happy. I went to school. I graduated UNLV. I was on track to being a teacher. And I started realizing that I was probably going to have to take a pay cut to become a teacher. I wasn't so sure I was prepared to do that," Gokul says.
He calculates a starting teacher's salary at less than half of his current income. Moreover, he says a restaurant career is more conducive to family life.
"I have a wife. I have a child. I have great insurance. And I'm able to raise my own kid," Gokul says. "I have my kid all day while my wife works, and then we're able to do the switch and she has her at night. So we don't have to pay for day care and we don't have someone else raising our kid. That's really important to me."
As with any career, salaries and benefits vary. Hourly wage, check averages, whether a job is union or not, and what percentage of tips are shared with support staff factor heavily into determining take-home pay.
Many servers speak of their pay in terms of what they take home per shift rather than annual figures. But most people interviewed for this story calculate a career server in the valley can easily earn between $50,000 and $75,000 per year. More casual "order takers," as one career server calls those less serious about their craft, have no problem making $40,000 or more.
"If you choose the top one or two restaurants in each of the properties on the Strip, and you're a server working the premium shifts, you can absolutely make six figures," says Todd Uglow, an assistant professor in residence at UNLV's College of Hospitality.
Dedication to the craft
The salary and perks have not gone unnoticed.
"The restaurant business is now something people want to get into," Steele says. "It's a little bit harder for entry levels to get into a real nice casino nowadays."
Exactly how hard has it become?
"Those (top) positions are requiring a degree now, because they're being very selective at these restaurants," Uglow says, adding that hospitality degrees are preferred.
Once you land a good job, Gokul says, keeping up with trends is essential.
"It's very important to take it seriously. At our restaurant it's not mandatory, but we have our sommelier teaching us about wine (with) classes once a week. And the chefs are very open and do cooking demonstrations. It's important for you to know everything, especially at a restaurant at a high caliber."
While not unique to Las Vegas, such dedication to their craft is far from typical in the rest of the country.
"It's different in other cities," says Paul Argier, a server/wine consultant at Esther's Kitchen in the Arts District, who waited tables and worked as a manager in Las Vegas, New York and Singapore. "In Manhattan, everybody was an artist, a musician, an actor. And it was really hard to get people incentivized to do anything — to do a favor, to pick up a shift. But in Vegas, this is our craft. This city is hospitality. And I think our people really are some of the best in the world."
Increasing opportunities
So when did things start to change?
"I think that the sea change occurred about 15 years ago," says Uglow, "when Las Vegas was going through kind of an identity crisis where they were trying to find a way to enhance the brand or reposition the brand as a high-end destination. These properties began investing heavily in upgrading their food-and-beverage programs."
Celebrity chef Michael Mina was part of the all-star team of chefs who opened Bellagio in 1998. At the time, he says, there was a concern that it would be difficult to staff the resort's numerous world-class restaurants.
"What I learned right away was, while there weren't a lot of really high-end restaurants (in Las Vegas) at the time, there were many restaurants that were serving hundreds of people every service. So there were people who technically knew how to function, and understood hospitality."
While the first generation of fine-dining chefs were rarities tasked with introducing the concept to the rest of the workforce, today's market offers far more opportunities. Servers, like chefs, can move from one acclaimed restaurant to another in Las Vegas to learn new skills, often staying within the same corporate or union structure, and retaining seniority.
"At some point if you're really good at what you're doing you get invited to be a manager," Argier adds. "(Restaurants) always need good managers, because they're underpaid and overworked. And once you figure that out, maybe you quit and go back into serving."
Whichever path you take, there seems to be plenty of opportunity for those who take this labor seriously.
Contact Al Mancini at amancini@reviewjournal.com. Follow @AlManciniVegas on Twitter.